The community groups who brought the festive spirit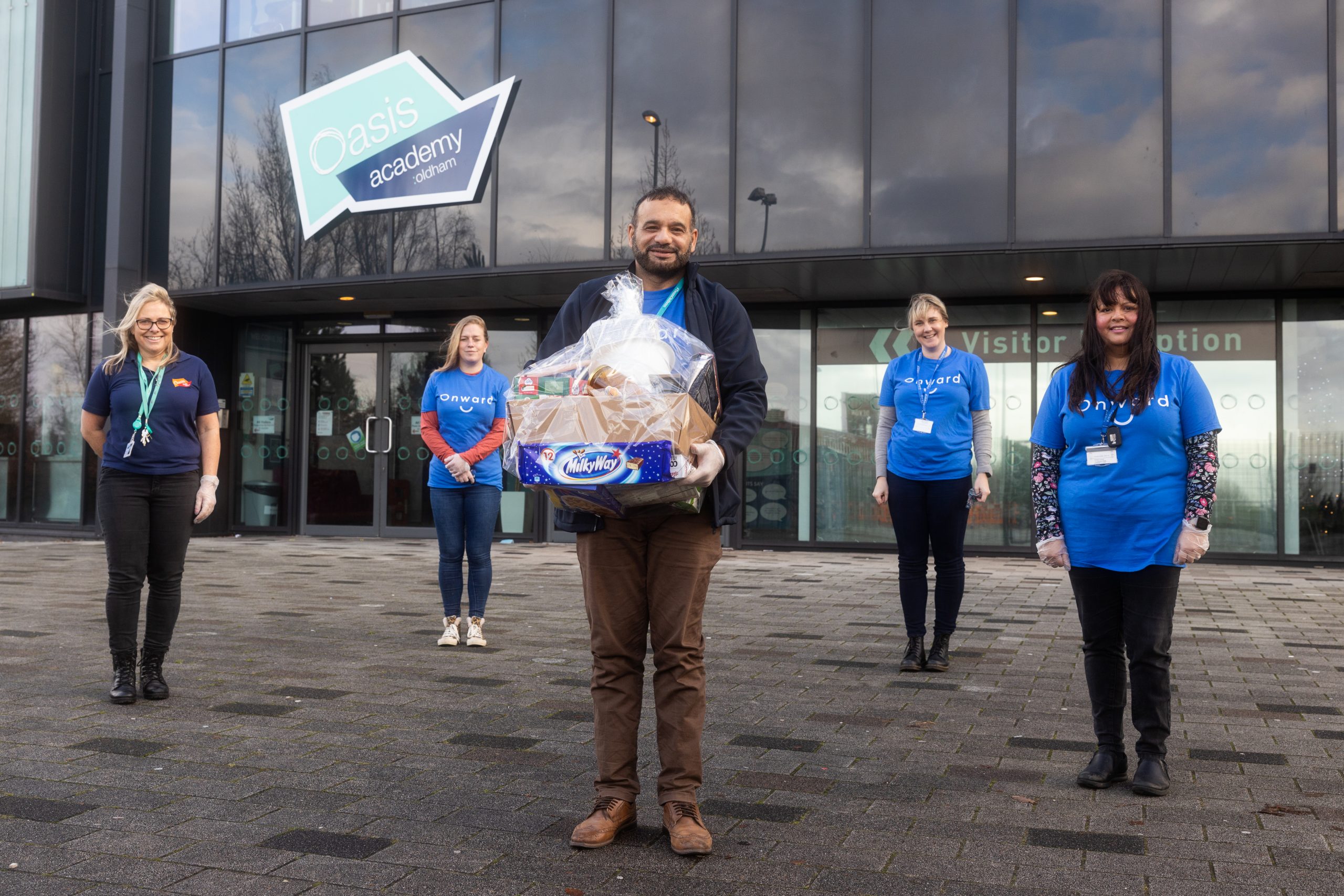 In December we were very proud to support the fantastic work being done by local community groups to look after the most vulnerable in our neighbourhoods. If you need some uplifting stories to boost your spirits, look no further! 
Community groups – not just for Christmas
It would take about 4,000 hours to properly acknowledge all the amazing community groups who went above and beyond across the North West in December – and are still doing this year! 

There are so many great organisations and charities who've been tackling food poverty in our communities, and Onward colleagues were thrilled to have the opportunity to go out and volunteer at a few of these wonderful organisations before Christmas.
We'd like to give a special shout-out to: The Bread and Butter Thing, Oasis Hub, Westhoughton Assist, the Naz Community Centre, Foundation 92, Beechwood Little Centre, L6 Centre Liverpool, The Florrie, Windmill Hill Community Centre, Hyndburn Baby Bank, St Matthews Primary School and the Hyndburn Hub.  
Overall we placed 82 volunteers in these amazing organisations, who clocked up a total of 335 hours packing food hampers, delivering treats and toys, and lots more.  
We're excited to carry on with our volunteering in 2021, and want to say a massive well done and thank you to all the organisations supporting our communities through COVID and beyond. 
"A million thankyous"
Two organisations working like crazy across Merseyside in December were the Florrie, packing and delivering food boxes to families who needed them, and the L6 Centre, making up gift bags of donated toys for children based on their ages and gender.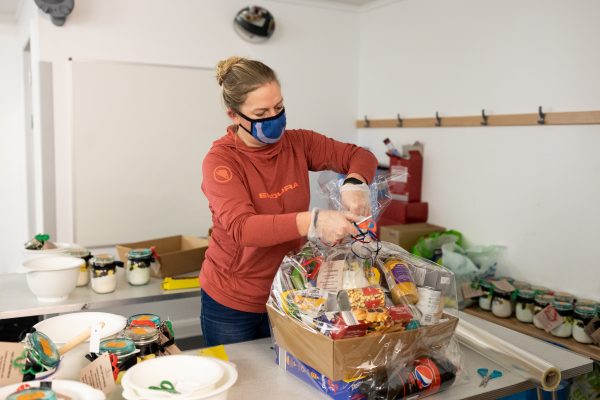 70 bags of toys were sent on their merry way in total, each containing one large toy, two medium toys, some fun bits and pieces and the obligatory Christmas PJs. Parents, who'd been referred by social workers and schools, popped into the centre throughout the day to collect the parcels.  
Over in Runcorn 50 food bags and Winter Safety Packs, donated by local police, were packed and delivered to the over–70s across Castlefield.  
Customers were so appreciative and surprised, with one saying: "You are the only people who have phoned me during this lockdown – the first call I spoke with someone and the next two were automated but I had the option of talking to someone if I needed to. Thank you so much."  
Another added: "This is so lovely, a million thankyous to you all." 
250 hampers doing wonders in the Wirral
In the Wirral, the creation and delivery of over 250 Christmas food hampers provided people in a tough financial situation in the Beechwood and Ballantyne area with some much–needed assistance.  

The recipients were identified by partner organisations as well as the Onward Financial Inclusion Team, Tenancy Support Team, Income Management Team and Neighbourhood Team. 
Outstanding work in Oldham
In Oldham a team of volunteers helped the amazing Academy prepare and deliver tasty treats in their area too. They did an amazing job, putting together over 60 hampers throughout the day and getting 15 delivered to customers the same day, who were 'delighted and surprised'. 
Onward colleague Rita said: "It really was a pleasure wrapping those Christmas food hampers, plus being a lovely break working from home and nice to see faces, make real conversation and have a laugh."  
At Oldham's Oasis Hub volunteers were also putting together food hampers, which local residents greatly appreciated – and many of which said came as a lovely surprise.  
Onward Social Investment Specialist Sam said: "This token gesture made their day and residents were grateful that we thought of them during these difficult times." 
300 Festive Feast packs
A whopping 300 Festive Feast packs were packed up at the Hyndburn Hub and went out to families and individuals across Hyndburn and the wider East Lancashire area, ensuring that hundreds of people enjoyed a three course Christmas dinner as well as lots of other goodies.  
Westhoughton Assist in Bolton was also hard at work. Onward Payroll Officer Kay saying she had a great time supporting them – although it sounds like there may have been a bit of a mix-up between whether Christmas should be full of 'spirit' or full of 'Spam'!  
She said: "It was really great and the time flew by. It seriously was an amazing experience – though when I woke up this morning my arms were sore, as if I had been to the gym, due to all the lifting. I've never handled so many tins of Spam before!"  
On your bike

It wasn't just food getting donated either – there were a couple of bikes kindly included too. Onward Income Management Specialist Lisa immediately identified some of her local customers who could benefit. 
She arranged delivery of the bikes, including to one customer who Lisa had been on quite a journey with, so it was lovely for her to be able to deliver the bike for his little boy. The customer was really grateful for the bike, and for opportunity to meet Lisa and thank her for all her support over the last few months in person.  
Happy to help the heroes
We loved the opportunity to get out and about – in a safe way of course – in December and support the organisations who always go above and beyond. As one colleague said: "It was inspiring to meet the true heroes of our community – the people who are always tirelessly giving their time to help others." 
We're looking forward to lending a hand where we can throughout the coming months and would urge any Onward customers who need support to get in touch on 0300 555 0600. 
Get in touch on 0300 555 0600 for free and friendly advice