Terry's story: "Nobody had done anything so lovely for me"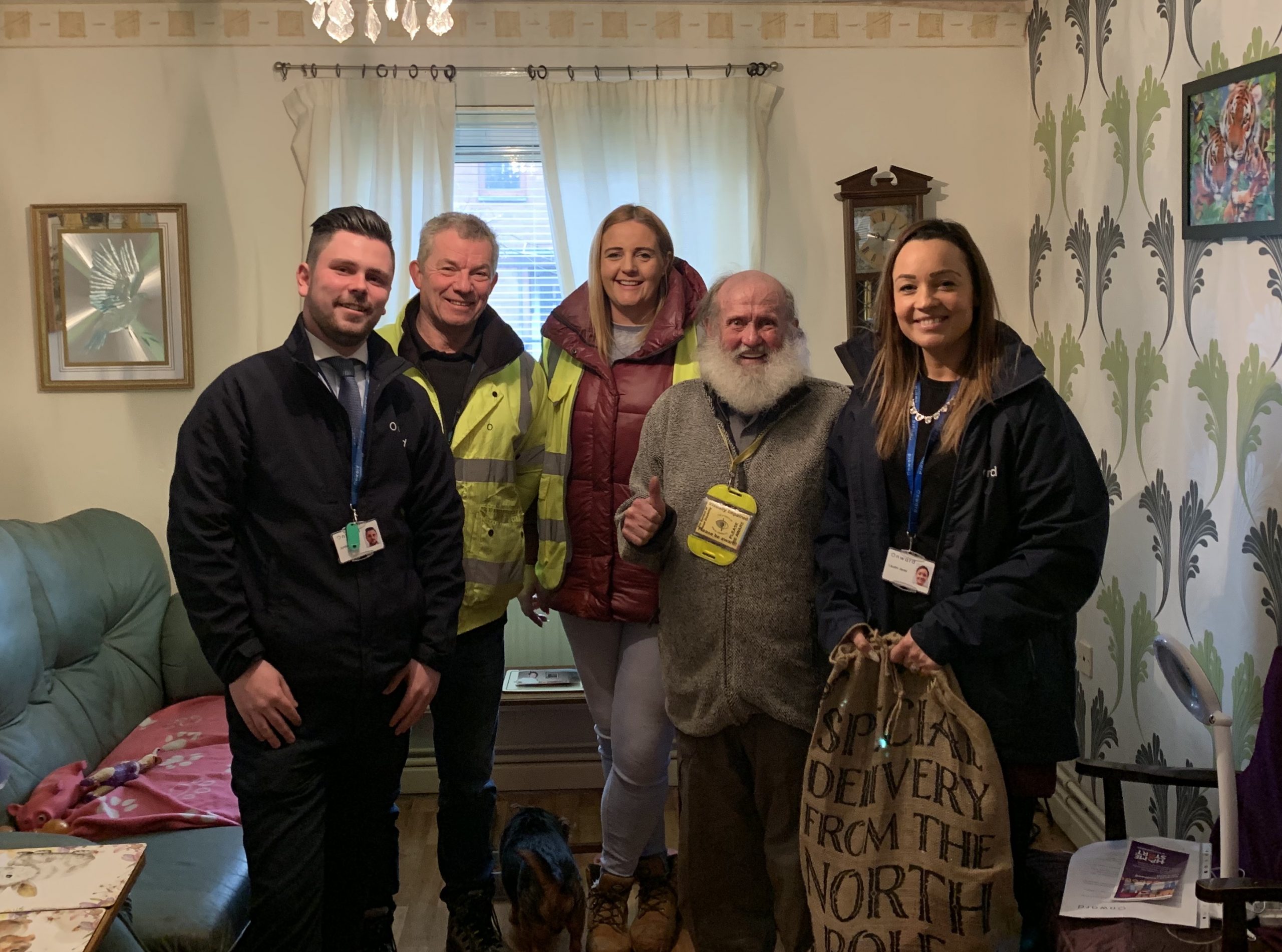 "I lost my wife 9 years ago and I live on my own with my little dog. I have been ill this year which has resulted in two strokes and pneumonia. The strokes have left me with poor eyesight and I am now visually impaired."
Terry, aged 74 from Accrington, had been very anxious about our contractors, Concept Heating, coming to visit his home to carry out planned works to replace his boiler and a radiator. Due to his visual impairments, Terry can see when people are coming towards him but he can only recognise the person when they are very close to him.
Our team reassured Terry that there was nothing to worry about and they arranged for the contractors to visit Terry's home at 8am to replace his boiler. Terry stated that the contractor was an 'unbelievable worker and really pleasant guy' who worked 'non-stop' from 8am to 2pm.
On the following days, more contractors came to visit Terry's home to replace his radiator and the pipes. Our contractor explained the work he was doing and showed Terry step by step what he was doing.
The team planned on replacing the thermostat on the radiator with a digital thermostat but they established that a digital thermostat wouldn't be suitable for Terry. The original thermostat had the braille red dots fitted so the team worked hard to ensure that the original thermostat could be fitted onto the new radiator instead.
"Tom the surveyor came out to see me about the work that has been completed, I told him I was absolutely over the moon and I couldn't credit them enough. Everyone I have spoken to at Onward has been really, really great."
Following on from our planned work visits, our Neighbourhood team established that Terry would benefit greatly from receiving a Christmas hamper. Terry was absolutely delighted and stated that "nobody had done anything so lovely for him."
We offer lots of support to our customer, from financial help to career advice.