Lancashire
Tackling antisocial behaviour in Preston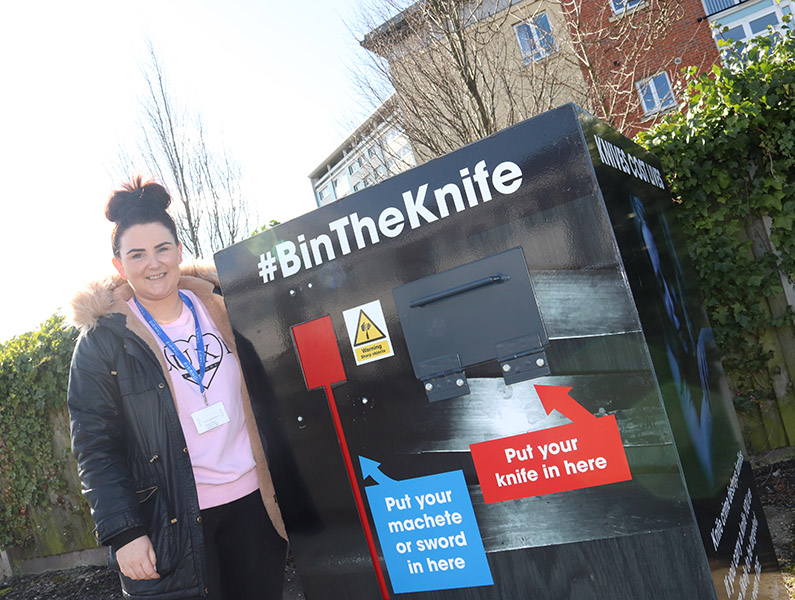 Onward's Safer Neighbourhoods teams provide support to some of the most vulnerable people in society, including victims of antisocial behaviour (ASB), domestic abuse and hate crime. The teams also work to tackle ASB and improve the safety of the communities in which they operate.
Collaboration
The Safer Neighbourhoods team in Avenham, Preston is working in collaboration with Lancashire Constabulary to tackle ASB and improve the safety of the Avenham community. Onward recognises ASB to be a range of behaviours from low-level nuisance to serious harassment, which can damage the quality of life and interfere with the ability of individuals to use and enjoy their home and community.
As part of the collaboration, the team has supported the local police force in the installation of a knife bin in Avenham to encourage the surrender of harmful weapons and prevent violent crime from developing in the community.
The team is also working with the local police force to organise events in the community which raise awareness about the dangers of organised crime and the consequences of possessing harmful weapons. Notably, cases of ASB in Avenham have declined by 22% between July 2019 and January 2020.
Recognition
As a result of the team's commitment to protecting vulnerable people and tackling ASB in Avenham, one of its Safer Neighbourhoods Specialists, Haley Jones, has been shortlisted as a finalist for Practitioner of the Year at the RESOLVE 2020 Antisocial Behaviour Awards. The award is presented to employees which have demonstrated exceptional commitment to delivering change and inspiring others.
The RESOLVE 2020 ASB Awards ceremony will take place during the RESOLVE25 ASB Annual Conference later in the year. Attendees will include approximately 300 industry professionals from government, housing associations and national organisations.
What is ASB?
The types of incidents Onward considers to be antisocial behaviour include (but are not limited to):
Domestic abuse
Hate crime
Violence and aggression
Harassment and intimidation
Antisocial noise issues
Drugs
Criminal behaviour
What isn't considered to be ASB?
Noise from children playing, or babies crying
General 'living' noise such as closing doors, people talking
Cooking smells or odours
Noise from vacuum cleaners, washing machines or DIY
Parking disputes
Let us know about problems with ASB
Fill in our online form to report ASB or call us on 0800 555 0600. We'll be in touch as soon as possible to find out more or give you some advice.
You can also report crime and ASB anonymously via Crimestoppers on 0800 555 111.
If you're really concerned or scared, please call the non-emergency police number 101. Or if it's an emergency, please call 999.