Supporting the Fire Kills campaign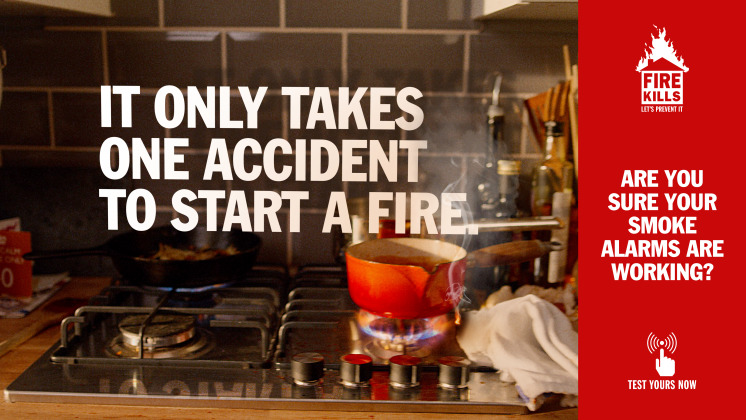 Did you know that you should test your smoke alarms at least once a month? Or that you should have smoke alarms on every floor of your home? Or that your local fire and rescue service do free home visits to make sure your home is fire safe?
We're supporting the Home Office's Fire Kills campaign as part of the Government's on-going commitment to help prevent fatalities and injuries from accidental fires.
The campaign returns this February and March to encourage fire safety behaviours to adopt around the home.
It only takes one simple accident to start a fire such as leaving cooking unattended or for a candle to catch alight with fabric.
The campaign have released a TV advert showing how a simple error can cause a fire.
For helpful tips and advice visit the Fire Kills campaign page here.
Visit our Fire Safety page to find out our responsibilities to you.