State-of-the-art supported living scheme opened in Garston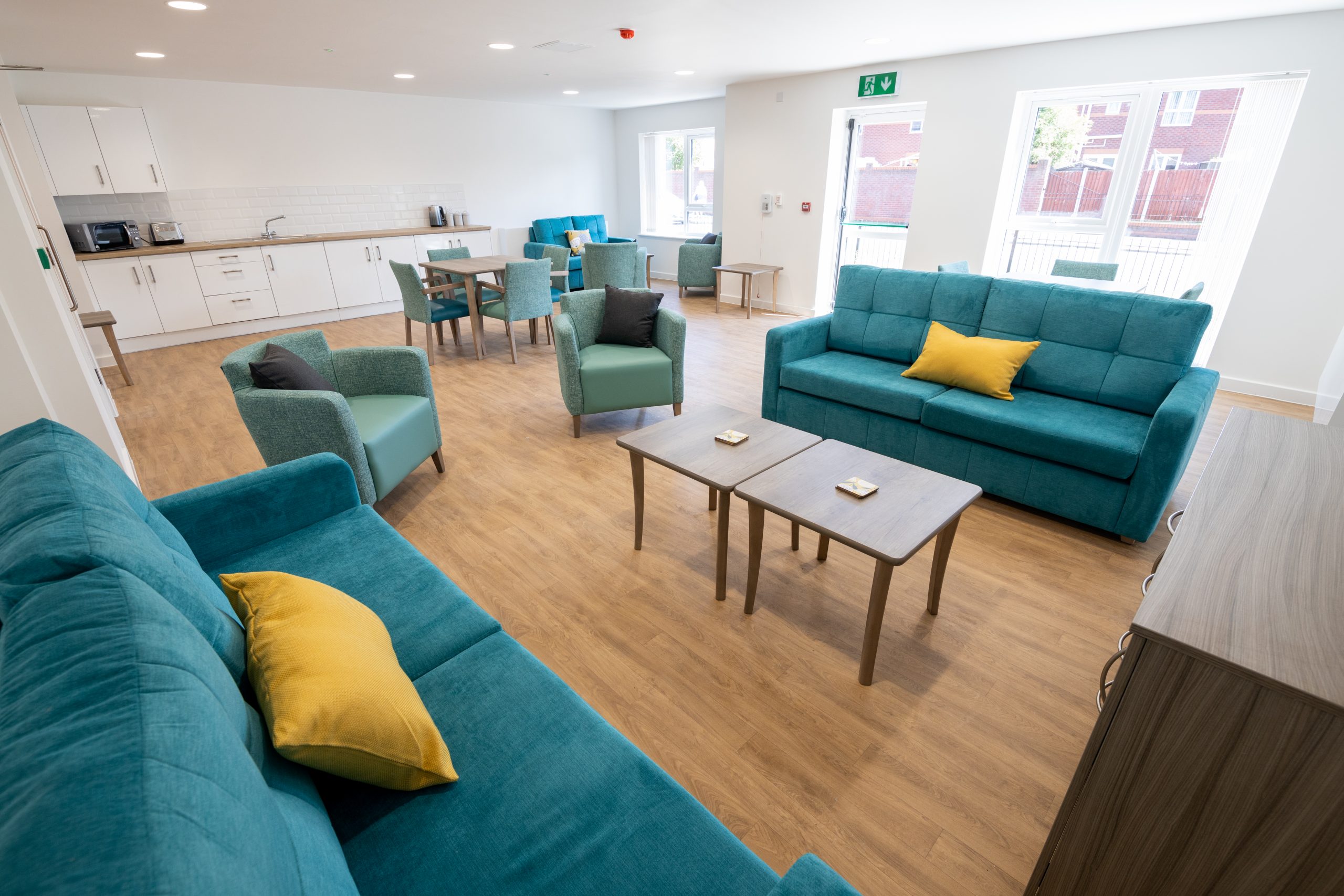 Coleman Court in Garston, Liverpool, is a brand-new supported living scheme which features 12 modern self-contained flats designed for customers requiring specialist care.
Supported housing plays a vital role in preserving independence and securing better outcomes for vulnerable people. Coleman Court enables customers to live as independently as possible despite suffering with complex needs, such as mental illness, learning disability and physical disability.
Preserving independence
It is a constant challenge to provide accommodation for people who have complex needs in the right place and at the right time, and people are often in a health or housing crisis before moving into supported accommodation.
However, after making the move to a secure environment, customers often flourish in confidence, their health and wellbeing improves, and they adopt more active lives than they had before.
When the opening of Coleman Court was announced, Kelly, Supported Housing Team Leader at Onward, said: "I'm really proud to be part of a team that is passionate about not only supporting our customers to live well, but to live the life they choose in safe, supportive home environments. Supporting the wellbeing of our customers is central to what we do in the supported housing team – we are more than just a landlord, we provide a network of specialist support."
A new customer at Coleman Court, Richie, added: "I feel happy to have moved here, it's really modern. I like that I can walk to the shops, and I'm closer to my family so I will be able to spend more time with them."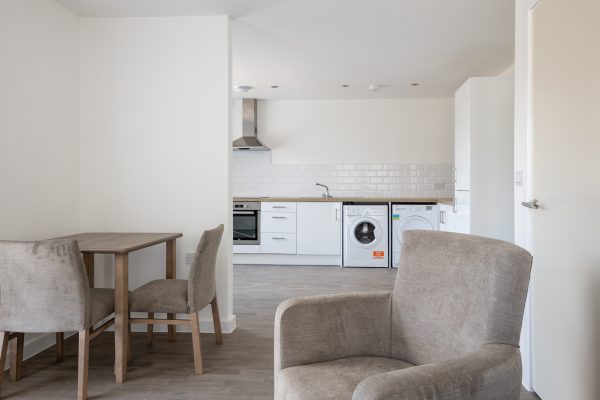 Providing specialist care
Should they require it, customers at Coleman Court have access to round-the-clock professional support from dedicated partner agency, Cooper Nobel Care (CNC) which boasts 33 years' experience in mental health and supported living services.
CNC employs an excellent team of fully trained and qualified mental health staff who have repeatedly been nominated for the Mersey Care achievement awards, as well as being commended for excellent service provision.
The agency prides itself on delivering a quality service to all customers and providing a highly motivated, highly trained, and experienced workforce.
On its partnership with Onward, Sam from CNC, said: "Supported living for people with physical and mental health needs can be life changing. We ensure that individuals are treated and respected as a capable individual – the focus is entirely person-centred. Through our partnership with Onward at Coleman Court, CNC can ensure that residents are sufficiently supported to live an independent life and thrive in the community."
The Supported Housing Team at Onward has worked with CNC across other supported housing schemes over many years and is really pleased to be able to continue their positive working partnership at Coleman Court.
For more information about our supported schemes and independent living accommodation give us a call on 0300 555 0600 or contact customerservices@onward.co.uk.