Society 'must unite' against dementia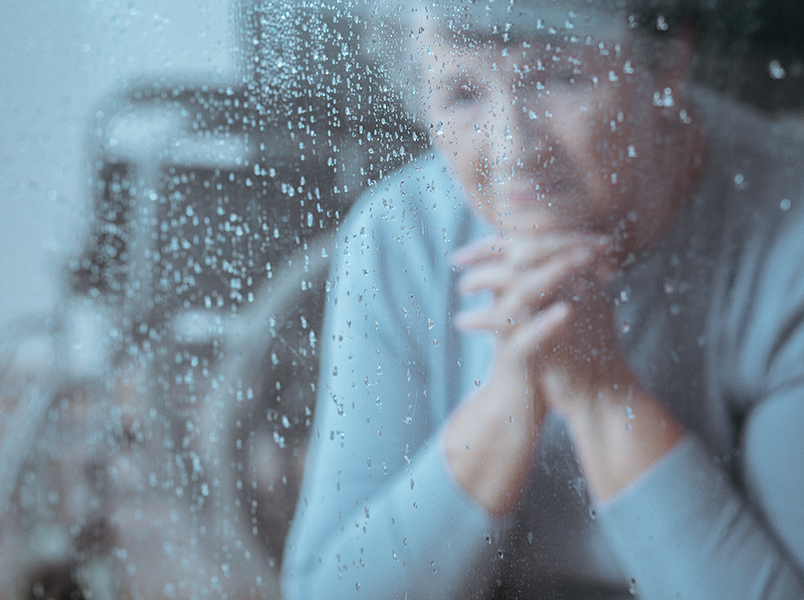 Dementia-friendly communities are needed now more than ever says Sally Copley, Director of Policy, Campaigns & Partnerships at our charity partner Alzheimer's Society. She shares her thoughts in today's guest blog.
Dementia rights in the mainstream
Our long term vision is a world without dementia, but until that day comes we are calling on society as a whole to unite with us against dementia.
For us, society means everyone. It's people affected by dementia, of course, but also health professionals, businesses, organisations and the wider community.
This is why one of our key initiatives is creating dementia-friendly communities, where people living with the condition feel understood, respected and supported. We're focused on bringing dementia rights into the mainstream, making sure everyone is treated as an equal member of society.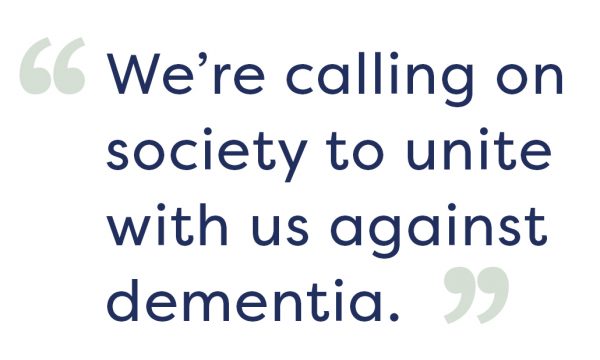 People fear dementia 'more than cancer'
Dementia is now the UK's biggest killer, with someone developing the condition every three minutes – and there is no cure. It's hardly surprising, then, that people over the age of 55 say it is the condition they fear most, even more than cancer.
The perception of dementia has changed a great deal in the 40 years since Alzheimer's Society was founded. Where people were once routinely referred to as 'senile' or 'sufferers' Alzheimer's Society now champions the term 'people living with dementia'.
Breaking the stigma
However, there is still a long way to go to break down the stigma that exists. Our Dementia Friends information sessions seek to increase knowledge and understanding of the condition – and so far more than 2.8 million people across the country have become Dementia Friends.
In a dementia-friendly community people will be aware of and understand dementia, and people living with the condition will feel included, involved, and have choice and control over their day-to-day lives.
Businesses and other organisations within the community will have made reasonable adjustments to the way they operate to accommodate people living with dementia. This could be simple steps such as improved signage in shops to specific events such as dementia-friendly cinema screenings and theatre productions.
Get involved
Depending on where you live, you may already be part of a dementia-friendly community. Your local Alzheimer's Society office can also put you in touch with a Dementia Support Worker or Dementia Adviser, for more information. We also run a national helpline on 0300 222 1122 and an online support service Talking Point.
We would love to grow our army of Dementia Friends, which simply involves learning more about how the condition affects people and what you can do to support them. You can become a Dementia Friend by attending one of our information sessions, which is also available online.
It's important to remember that life does not end when dementia begins, so with the right support in place, people can continue to do the things they love. One of the ways we help them to do that is through our Side by Side service, which matches a person living with dementia with a volunteer who shares a similar interest or pastime.
Alzheimer's Society has lots of great resources on its website and at Onward we can provide different types of support for our customers.
Find out how we can help you on our Care and Support page