Scam-savvy | Mo's Story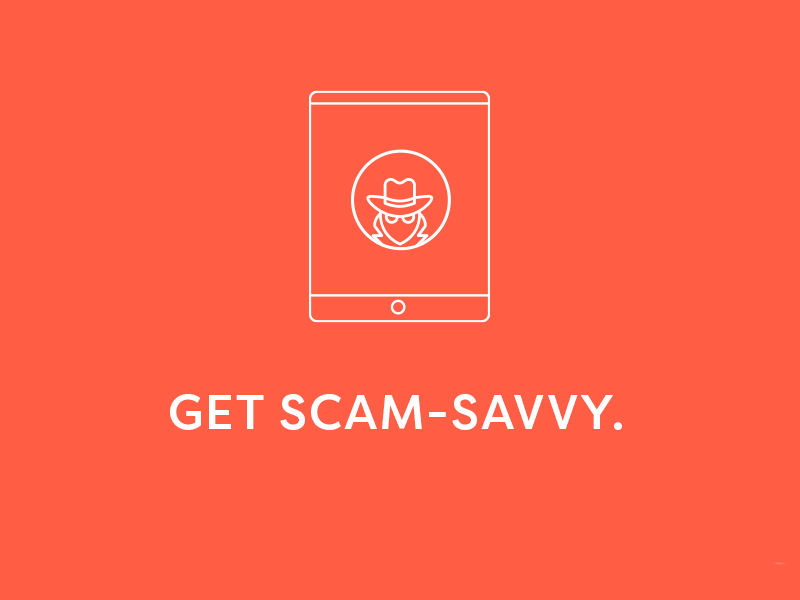 Targeted on your doorstep
Universal Credit scams are increasingly common, more so now than ever before, as Mo found out.
Having suffered from a back injury while working, Mo, from Greater Manchester, has been out of employment for the past seven years. He is also a full-time carer for his mum, who he lives with.
In January 2021, he had a knock at the door from two smartly dressed individuals claiming to be Jobcentre Plus advisors. They appeared totally legitimate to Mo who quickly entered into a conversation about his employment prospects, work experience, care circumstances and his Jobseeker's Allowance (JSA).
The advisors were knowledgeable and insisted that Mo would be better off if he transferred his JSA to Universal Credit.
Mo had no reason to disagree after hearing that he could be receiving far more income.
Totally convinced, he allowed the advisors to complete a Universal Credit claim and Advance Payment application on his behalf.
They also informed Mo that they would need to take 80% of the Advance Payment as a fee for their services. Little did Mo know, this was a scam. There is no need to pay someone to apply for an Advance Payment on your behalf.
A Universal Credit Advance Payment can be up to a full month's Universal Credit payment, but advances must be repaid and are taken out of future Universal Credit payments. If a scammer takes a fee, this could leave you short of money.
It can also create serious problems if you're not yet claiming Universal Credit and you could end up even worse off than you intended.
---
Don't be a victim
We have seen an increase in customers being targeted by scammers offering government loans and grants linked to Universal Credit claims.
There is no reason for anyone to apply for Universal Credit or a loan or grant on your behalf and if you become a victim, this money may need to be repaid.
If you are suspicious about door-to-door advisors posing as Jobcentre employees, report it, and never hand over personal information, such as proof of identity, bank account details and National Insurance number to strangers.
And remember, if you are worried about your finances or would like some confidential advice, we can help.
Get in touch with us at financialinclusionteam@onward.co.uk or take a look at the range of financial services we offer.
---
Does Mo's story sound familiar?
If you have been targeted, even if you've not been a victim, you can report it to Action Fraud on 0300 123 2040, or to the FCA Scam Smart website.
You should also report it to your Jobcentre Plus as soon as possible.