Scam-savvy | Clare's Story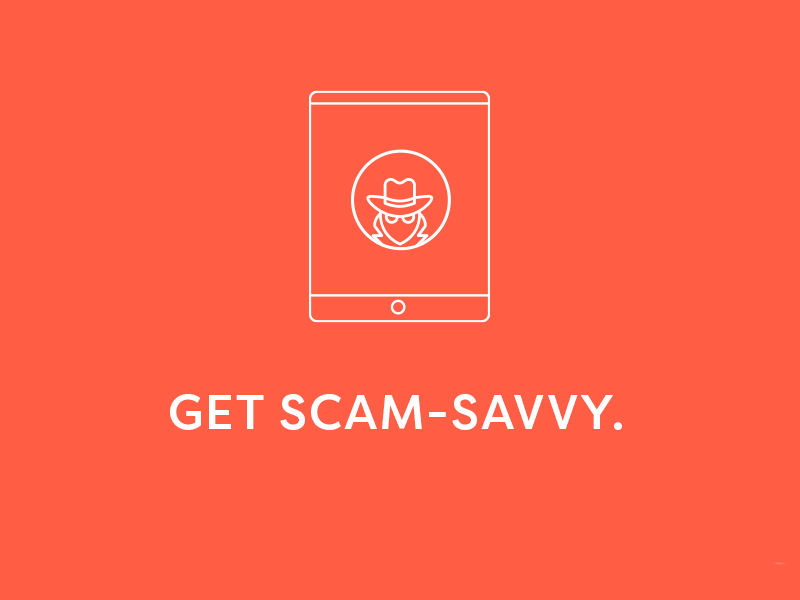 Targeted online
Online scammers are taking advantage of vulnerable customers, more so now than ever, as Clare found out.
Several months into lockdown, Clare, from Lancashire, was furloughed from a job she loved, working in retail. Devastated by the news and realisation that this would take a huge toll on her finances, she felt desperate for financial help.
While scrolling through Facebook, Clare came across an advert which claimed to alleviate financial burdens and reduce the cost of direct debits.
Almost too good to be true, this was exactly what Clare needed and she contacted the company immediately.
She managed to get through to an advisor on the phone who was well-spoken and knowledgeable. They preached about the financial support the company offers and the thousands of people they've helped already.
Comforted by what she heard, Clare quickly progressed and handed over her bank details. She'd never needed financial help before, but this company seemed trustworthy and there was no guarantee that she would find another job during lockdown to help pay her bills.
Shortly after, Clare fell suspicious about the company. She had heard nothing from them since their phone call. The next day, she logged online to check her bank statements and discovered that all of her direct debits had been recalled and her bank account had been emptied.
Having realised that she'd been a victim of a scam, Clare contacted her bank straight away. Unfortunately, the bank were unable to help. She had voluntarily handed over her bank details – it was her choice.
With no money to make rent payments, let alone to buy food and petrol, Clare quickly fell into arrears and risked the prospect of being taken to court to repay debts.
Fortunately, she was able to seek help from family members. But some people aren't so lucky.
---
Protect yourself against scammers
Please be vigilant against online adverts which claim to help reduce your direct debits.
We have seen an increase in customers being taken advantage of, like Clare. If you are suspicious about an advert, report it, and never hand over your bank account details to strangers online.
And remember, if you are struggling with your finances, we can help.
Get in touch with us at financialinclusionteam@onward.co.uk or take a look at the range of financial services we offer.
---
Does Clare's story sound familiar?
If you have been targeted, even if you've not been a victim, you can report it to Action Fraud on 0300 123 2040, or to the FCA Scam Smart website.
If you've been targeted or become a victim after you've been contacted online, you should use the reporting tool on Twitter, Facebook, Instagram or Snapchat. Your report might help stop someone else being scammed.