Onward Salutes Reserves Day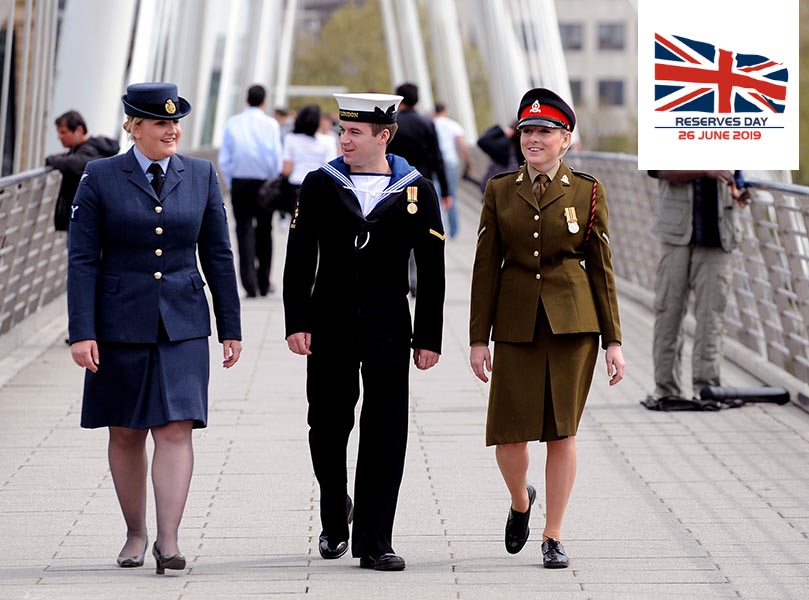 Today (Wednesday 26 June) celebrates Reserves Day. The annual day was created to highlight and recognise the valuable contribution Reservists make to our Armed Forces.
Earlier this week, we caught up with our Deputy Chief Executive, Alastair Cooper who is also a Colonel in the Army Reserves – to find out more about why Onward is proud to support the Armed Forces.
Tell us a bit about yourself and your involvement with the Armed Forces…
'Armed Forces Day (29 June) and Reserves Day (26 June) both take place this week, with events happening across the country to celebrate the work that our servicemen and women do to keep us safe. As a serving officer in the Army Reserve both these days have special significance for me.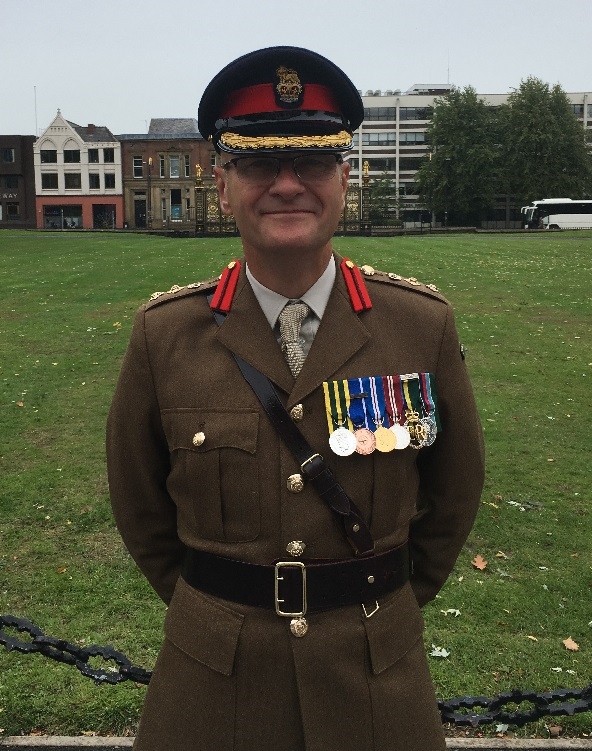 I joined the Army Reserve when I was still at school, originally with the intention of joining the Regular Army. In the end I chose a different career path, but I stayed in the Army Reserve.  As I moved around the country with my civilian work the Army remained a constant and I was able to transfer between units and always had something different to do at weekends.  It also meant that I developed an extended group of friends with similar experiences across the UK – reinforcing the sense of 'belonging' that the recruiting adverts refer to. 
During my service I have had some fantastic adventures, met lots of great people and developed transferable skills and experience that have helped me in my civilian career. I am not alone in this.  Servicemen and women all come with world class training and leadership development, together with a positive 'can do' approach.  Another part of the military ethos is 'selfless commitment', which means they are prepared to accept the risk of injury or death to protect others. 
 With this as the backdrop we 'owe it' to them to help if they are struggling.
To help Onward play its part we signed the Armed Forces Covenant, which commits us to supporting members, and former members, of the armed forces and their families. Specifically, we signed up to the principle that 'no member of the Armed Forces Community should face disadvantage in the provision of public and commercial services compared to any other citizen'.  Effectively this ensures equality for veterans and their families. 
One of the issues facing the armed forces community, as they transition to civilian life, is ignorance. The armed forces are comparatively small and most people won't actually know a serviceman or woman.  Their only exposure is probably what they have seen on TV or film.  To address this we have rolled out a training programme that increases the awareness of the armed forces within Onward and specifically what can be done to support customers with an armed forces background.  A big part of this is understanding which organsations can help and how we can sign post customers to the right ones. 
There are lots of myths and misconceptions about life in the armed forces. A key one being that it is all 'do as I say' and being shouted at.  It makes good TV, but is not a true picture of service life.  The armed forces select their recruits against a rigorous set of requirements and behaviours, then trains them to be able to excel under the most demanding of conditions.  They are quality, focused people, who can succeed in any circumstances.  We should be employing more service leavers – they could add real value.  This is another area where Onward is looking to make a difference.  We are currently a Bronze employer, which means we are a supporter of the Covenant.  We have recently applied to be a Silver employer, which means we must be able to demonstrate that we are 'forces friendly', in relation to employing both ex-service personnel and serving Reservists.  In support of this we will be advertising our vacancies on the Armed Forces Transition Partnership website, which is used by service leavers as they prepare to leave the forces.  We also have a Volunteer Reserve Forces Policy, which is on Our Space, and commits us to giving reservists additional leave – 5 days paid and 5 days unpaid – to help them fulfill their training commitment.
This year marks the 75th Anniversary of some significant national military events, including the Battle of Kohima and D-Day.  Whilst we are celebrating the achievements of the past we should not lose sight of the issues that are impacting some of the veterans of today.
 We will remember them'.
If you're Interested in finding out more about Reserves. You can find more information here Click here