Onward goes green for the Queen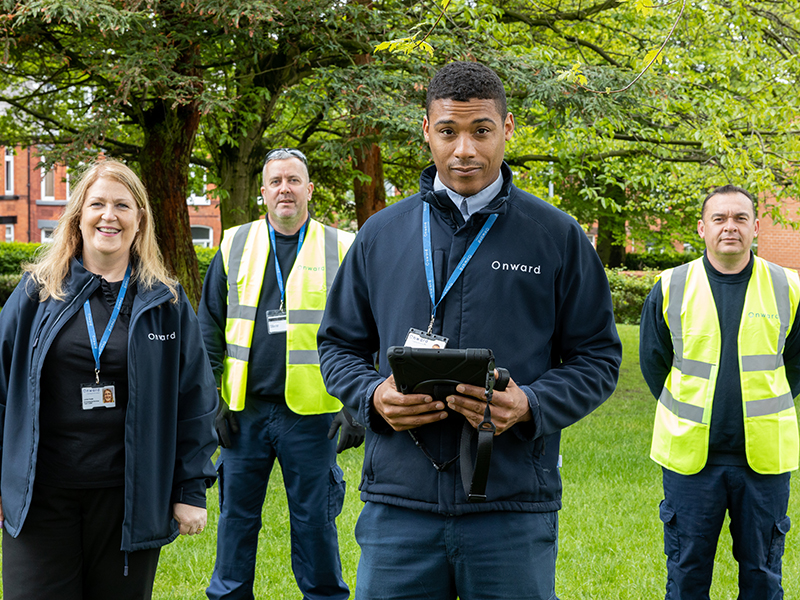 On May 17, 2021, the Queen launched the Green Canopy – a tree planting initiative created to mark the Platinum Jubilee in 2022 which invites people from across the UK to "Plant a Tree for the Jubilee."
The project will focus on sustainability and will see community groups, organisations and charities take part from October, when the tree planting season begins, through to the end of the Jubilee year in 2022.
Playing our part..
We are committed to improving our environmental sustainability and that of the communities we serve, and we look forward to taking part in the initiative later this year.
Our Environmental Services team plays a key role in helping us deliver on our sustainability objectives, and they lead the way in environmental management on several issues, such as tree health.
The team is made up of passionate individuals who each have specific expertise in their field, like our Tree Specialists and Arboriculture Manager, George.
Our Tree Specialists take care of approximately 20,000 trees in our ownership and we plant roughly 2,500 trees per year in neighbourhoods across the North West.
We also have two woodlands in our ownership, including Hattersley Clough, where we carefully manage special wildlife like badgers and deer.
Over the last few years we have also worked hard to establish four wildflowers meadows and an Orchard in Runcorn. We plan to grow another Orchard soon in Manchester, so keep your eyes peeled!
For more information on the services provided by the Environmental team, read our Environmental Services handbook. Alternatively, to feedback on the services in your area, contact EST.feedback@onward.co.uk.