Merseyside winter update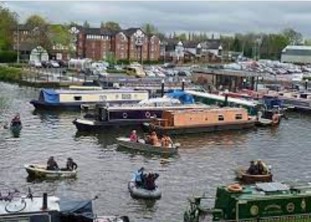 Delivering our neighbourhood plans in the region
In 2020 we launched local plans for each of our neighbourhoods across the North West. These plans were developed working with customers and set out our priorities for your neighbourhood.
In this blog, you can read about the latest progress made in Merseyside and look forward to what's next. You can also download your local neighbourhood plan for an overview.
Getting in the Christmas spirit
It's been a busy few months in Merseyside with a range of social investment projects taking place across the region.
Christmas dinners were enjoyed across Liverpool throughout December, through our home delivery scheme and lunches at the Community Shop café in Walton, supported by Onward colleagues volunteering in the community.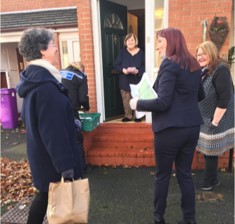 The DIY Project in L8 has been a big success, with attendees learning new skills in DIY alongside the opportunity to gain a recognised certificate award. Crawford House has also provided support in other areas for participants.
In Speke-Garston we've worked with residents on a winter warmer campaign and community food projects.
Community clean ups have continued across Merseyside, with Beechwood being a key priority area throughout winter.
Neighbourhood improvements
The Christmas event in Gorsewood was a huge success, with residents making wooden reindeers using wood supplied by our in-house tree team after undertaking works.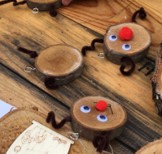 Our Environmental Services Team have cleared the Gorsewood triangle and planted crocuses and daffodils ready for Spring. Acorn Court has also been cleared and is now much tidier and safer for residents.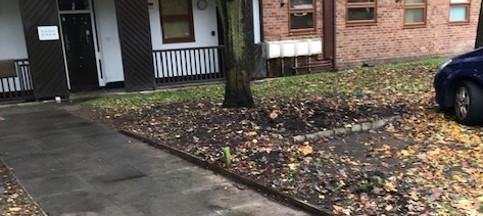 Phase one of the hedge removal programme in Castlefields and Windmill Hill has also commenced, with further work to be carried out later in the year.
Over at Camelot Way, doors have been replaced, ensuring that the buildings are safe and secure.
Keeping our neighbourhoods safe
Our Safer Neighbourhoods team continues to work to ensure that our customers feel safe in their homes and communities.
Anti-social behaviour in Merseyside is down 4% compared to this time last year, thanks to our partnership working with Merseyside Police, local councillors, the Liverpool Anti-Social Behaviour Unit and community organisations.
Over the last few months we have continued to tackle issues like fly tipping and worked with customers to improve the use of the 'noise app' to help address noise issues.
The Safer Neighbourhoods team has taken part in a variety of action days across Merseyside, including Kensington Partners Action Day to highlight the dangers of bonfires and fireworks in local parks, Breck Road Day of Action in Anfield to give crime prevention advice, and regular police station drop in sessions with other housing associations to share information on anti-social behaviour issues in the area.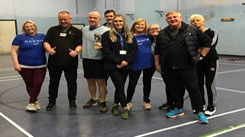 They've also attended Cops and Kids sessions in Castlefields, to promote youth engagement in the community, and supported DAISY UK through the Merseyside Inclusive Sports Tournament held in Liverpool North.
Murdishaw update
Our work in Murdishaw has continued throughout winter, with a design and consultation event and the first ever Christmas market which proved incredibly popular.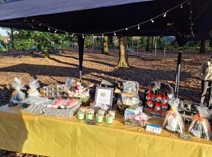 The Murdishaw Community Design Team continued to develop a vision for the new local centre, and throughout December and January we asked residents to tell us what they thought about the proposals.
Our Customer Engagement team provided support for the Murdishaw Bungalows Programme, helping with letters and surveys. We have also commenced work on roofing repairs, including some intermediate measures ahead of the retrofit work which will help improve energy efficiency in our properties.
Ensuring customers' voices are heard
Our Customer Engagement team has been busy across Merseyside throughout winter, working with customers on a variety of issues.
Over the last few months they've supported a project in Sefton Park with door to door and email surveys, undertaken an environmental consultation in Windmill Hill, worked with the project group on the Boundary Road gates, contacted residents in Albert Place about anti-social behaviour, knocked on doors in Conway Lodge, and joined neighbourhood colleagues in Beechwood for door knocking and skip days.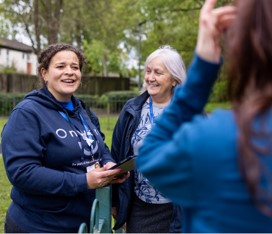 They've also continued to engage with the Merseyside Repairs Working Together Group, and work with the Onward Scrutiny Board on specific neighbourhood recommendations and the Complaints Forum.
Almost 40% of the Customer Engagement Community are in Merseyside, ensuring a strong voice for customers across all neighbourhoods. If you're not already part of the CEC, why not join?
If you see our Customer Engagement team out and about, stop and say hello and let them know what you think matters in your neighbourhood.
New homes across Merseyside
We are close to completing and handing over schemes in Bidston, Kirkby, Kirkdale and New Brighton, providing new homes in these neighbourhoods.
And new schemes have been approved across Merseyside, which will provide high quality and affordable homes in Bootle, Garston, Halsall, Helsby, Liscard, Seacombe, Whiston and Wincham.
What next?
Over the coming months we'll continue to support projects and deliver key services across Merseyside.
Some of the issues we'll be focusing on include:
Targeting hate crime, anti-social behaviour and domestic abuse
Projects in Beechwood, Canning and Picton
Working with the local school to improve No Mans Land in Castlefield
Developing our tenancy support service
Delivering new investment and completing new affordable homes for rent
Holding events across sheltered and housing with care schemes
Recruiting 'Neighbourhood Champions' for Murdishaw as part of our regeneration work
Starting drop in surgeries at the Community Café in Beechwood
Holding more customer engagement and consultation sessions to understand issues and recruit members to the Customer Engagement Community
Developing more colleague volunteering opportunities across Merseyside
If you'd like more information about ongoing work in our neighbourhoods, or the services we offer – including financial support and ways to get involved in your community – please get in touch on 0300 555 0600.
You can also download your local neighbourhood plan and see our vision for the future here.