Lancashire winter update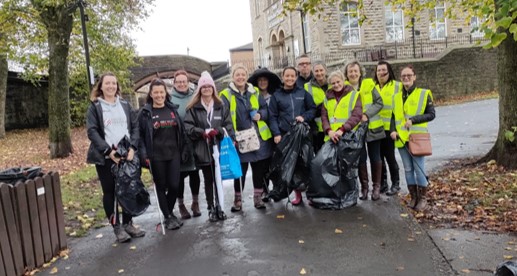 Delivering our neighbourhood plans in the region
In 2020 we launched local plans for each of our neighbourhoods across the North West. These plans were developed working with customers and set out our priorities for your neighbourhood.
In this blog, you can read about the latest progress made in Lancashire and look forward to what's next. You can also download your local neighbourhood plan for an overview.
Investing in our communities
It's been a busy few months in Lancashire, with a range of social investment projects taking place across the region.
In Preston Queen Street and Avenham, the work of the Foxton Centre continues to develop, with the centre hosting the More Positive Together project and ongoing funding for a youth worker in place. ReadEasy Preston has supported local people in Preston to learn to read, alongside training volunteer tutors.
Onward colleagues helped to deliver 600 'Care and Share' boxes to individuals and families across Hyndburn throughout December. Healthy eating and cooking sessions have been held with Hyndburn Leisure and the NHS.  We have also supported Accrington Academy with their careers provision.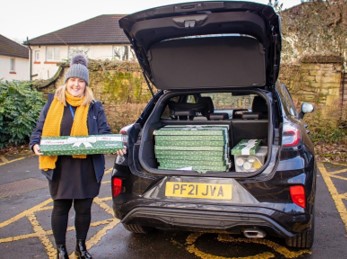 In Accrington, more than 200 eco-boxes from Prospects were shared with families across Hyndburn, promoting sustainable items and providing advice on energy saving. Regular volunteering sessions also continued at Woodnook Community Garden.
The Onward Community Fund has helped deliver successful projects, including a young people's podcast through Longridge Community Arts, a community garden with the Recycling Lives Charity, and community activities as part of the Fishwick Rangers Youth & Community Development Scheme.
Colleagues across Onward also took part in our volunteering programme, supporting four projects across Lancashire throughout Christmas and the winter months.
Neighbourhood news
Christmas came early for residents in Merlin Court and Church View Residential Care Home, with the donation of Christmas trees for the residents to enjoy.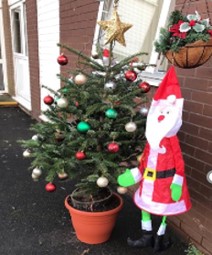 Tree planting work and improvements to front gardens have made a significant difference to schemes across Clayton-le-Moors, with more work scheduled for Spring.
New scooter sheds have been installed at William Young Close, along with extra storage at Park House. The increased parking provision at Curlew Close in Oswaldtwistle has also been completed.
The bin store improvements in Blackburn have been completed and residents have been provided with fob access locks to prevent fly-tipping.
Colleagues across Onward took part in action days in Chorley, Clitheroe and South Ribble, to help clean up local areas.
A successful funding bid for Rough Sleepers Accommodation Programme was submitted and the first property has now been provided.
Communal area improvements at Avenham Road and Glover Street have now been completed. Fencing has been installed at Avenham Lane alongside the completion of the City Views wall extension, which will help to address anti-social behaviour and reduce instances of gangs.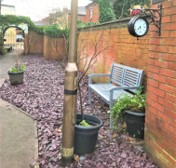 Keeping Lancashire safe
Our Safer Neighbourhoods team continues to work to ensure that our customers feel safe in their homes and communities.
Anti-social behaviour remains a concern to residents and we are working in partnership with Lancashire Police and community groups to tackle this issue. Residents at St Leger Court continue to report anti-social behaviour and we have undertaken walkabouts to share information and discuss issues. We have also undertaken walkabouts in Mendip Road, along with the local councillor and PCSOs.
Over at Lockside Road we worked with police and tenants to provide a high visibility presence to reduce the risk of further incidents and provide residents with peace of mind. A further walkabout with police was carried out to ensure residents' concerns were being addressed.
In Preston we are working with 'The JJ Effect' – a charity aimed at supporting and educating young people – to deliver a workshop tackling issues including knife crime, grooming and criminal exploitation.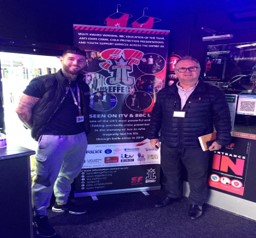 Getting involved in the community
Our Customer Engagement team has been busy across Lancashire over the last few months, working with customers on a variety of issues.
The team visited the Foxton Centre to look at potential community uses and ways to develop our relationship with the centre. They also held a customer engagement online event and hosted a repairs working together group.
New members have been recruited to the Onward Scrutiny Board and members of the Complaints Forum attended their quarterly meeting.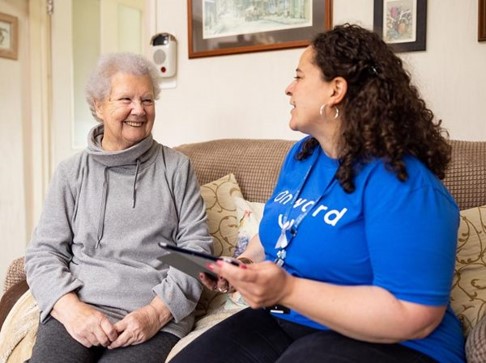 Through the CEC, customers have been involved in providing grounds maintenance feedback, reviewing rent and service charge letters, and shared views on a project focused on tackling damp and mould.
The Customer Engagement Team are on the lookout for more members in Lancashire to ensure a strong voice for customers across all neighbourhoods. If you're not already part of the CEC, why not join?
If you see our Customer Engagement team out and about, stop and say hello and let them know what you think matters in your neighbourhood.
New homes across Lancashire
We are close to completing and handing over schemes in Longridge, Preston and Scarisbrick, providing new affordable rent homes for our customers.
Another new scheme has been approved for Longridge, alongside homes currently being built in Blackburn, Goosnargh, Huncoat, Leyland, Rishton and Scarisbrick. These new homes include shared ownership opportunities and properties for affordable rent, providing high quality and affordable homes in these neighbourhoods.
What's next?
Over the coming months we'll be agreeing projects for neighbourhoods and delivering key services across Lancashire.
Some of the issues we'll be focusing on include:
Improving bin stores to reduce fly tipping and incidents
Reintroducing action days across neighbourhoods
Undertaking improvement works at Huncoat & Greenhills
Setting up barista training programme with the Foxton Centre
Organising careers talks at Accrington Academy
Launching Photo/Voice project in Avenham/Queen Street
Developing our tenancy support service
Delivering new investment and completing new affordable homes for rent
Refurbishing Friar Court as part of a pilot project
Engaging customers in the Digital Innovation Network, Equality/Diversity and Inclusion Forum, and Building Safety Forum
Consulting residents on the high-rise regeneration in Preston Queen Street
Reviewing policies including adaptations, hoarding, tenancy fraud and right to buy
If you'd like more information about ongoing work in our neighbourhoods, or the services we offer – including financial support and ways to get involved in your community – please get in touch on 0300 555 0600.
You can also download your local neighbourhood plan and see our vision for the future here.