Lancashire spring update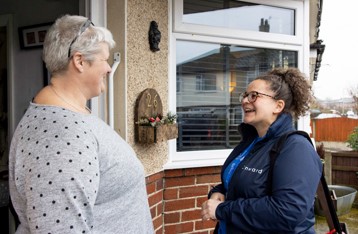 Delivering our neighbourhood plans in the region
In 2020 we launched local plans for each of our neighbourhoods across the North West. These plans were developed working with customers and set out our priorities for your neighbourhood.
In this blog, you can read about the latest progress made in Lancashire and look forward to what's next. You can also download your local neighbourhood plan for an overview.
Investing in our communities
Across Lancashire we continue to work in partnership with local organisations as part of our social investment work in the region.
The Foxton Centre is becoming a vibrant hub for community activity, hosting a youth worker, alongside the More Positive Together project. A new PhotoVoice project has also been recently been launched at the Centre.
We were pleased to support The Foxton Centre and Adventure Hyndburn in their successful bids to the Onward Community Fund. Our Onward volunteering programme also continues, with colleagues volunteering at four projects across Lancashire so far this year.
New projects have been commissioned including the Slow Cooker Project with Hyndburn Food Pantry, helping to providing cooking skills and advice to local residents.
Neighbourhood news
Spring has sprung in Lancashire, with a number of landscaping improvements completed across the region.
Shrubs have been planted in Sparth Avenue, along with new trees in Clitheroe, making a significant difference to these areas.
Improving the environment and providing innovative solutions to climate issues remains a priority. We've invested in new plants at Huncoat Flats, with over 350 Boston Ivy plants planted near the main road to improve air quality and brighten up the area. In  Great Harwood and Rishton we have led the way with the first sedum lawn planted by any social housing provider in the UK, changing a hard to maintain fly tipped wasteland into a vibrant and low maintenance area that will become a magnet for bees and butterflies.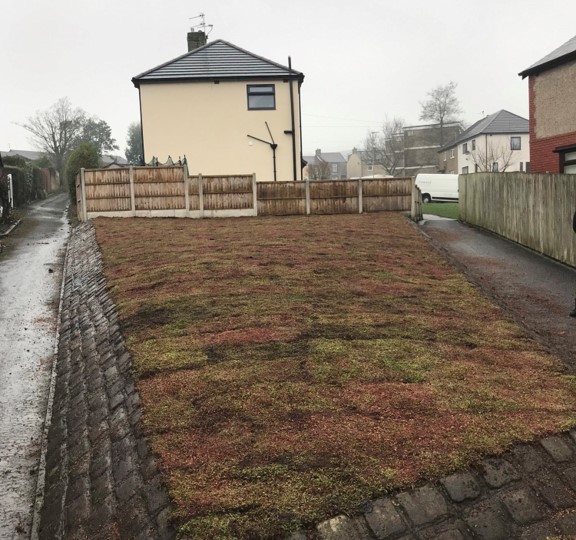 The improvement works at Mendip Road have been completed, with customers welcoming the increased parking provision and new paths on the estate.
The 'Onward Get Together' was held at Specialist Living schemes across Lancashire, with residents enjoying a morning of games, music and prizes along with a celebration cake, and a chance to renew and make new friendships. Members of the Onward Board also visited neighbourhoods in East Lancashire and Lancashire Central and popped in on some residents to have a chat about the local area.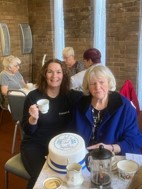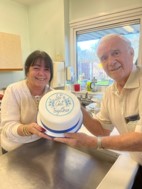 Our neighbourhoods teams have been delivering newsletters to customers in East Lancashire, updating them on1st Call at Hyndburn and information to help with the cost of living.
Keeping Lancashire safe
Our Safer Neighbourhoods team continues to work to ensure that our customers feel safe in their homes and communities.
Antisocial behaviour cases have fallen in recent months, but remains a concern to residents. We continue to work closely with Lancashire Police to ensure a visible presence and provide customers with peace of mind. More high-vis walkabouts are scheduled for spring and summer, to share information and discuss issues in areas of concern.
CCTV has been installed at Bleasdale Court in Longridge, and we're already seeing a significant improvement here, as part of our focus on tackling ASB and criminal activity in the region.
We are also increasing staff training to help tackle issues like ASB and reassure customers across our neighbourhoods.
Getting involved in the community
Our Customer Engagement team has been busy across Lancashire over the last few months, recruiting new customers and engaging on a variety of issues.
The team worked with customers on the recent Queen Street tower block consultation, resulting in almost 100 customers taking part and providing feedback on the proposals.
Our customer engagement events have continued, both online and face to face, including a session for sheltered customers to test and provide feedback on new warden call technology.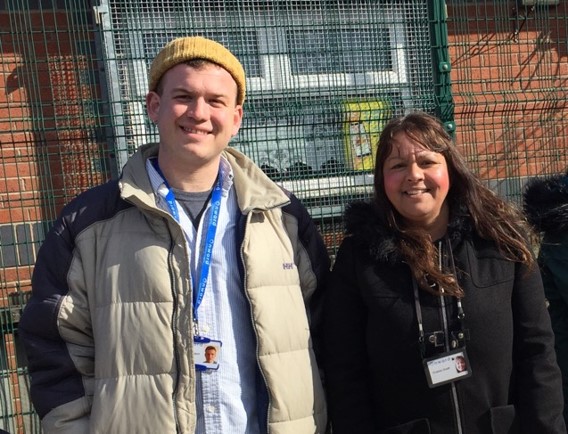 Through the CEC, customers have been involved in reviewing Onward's policies in areas including tenancy fraud, adaptations and hoarding. Members have also taken part in a new grounds maintenance portal review and testing, ahead of this being rolled out more widely.
The Customer Engagement Team are on the lookout for more members in Lancashire to ensure a strong voice for customers across all neighbourhoods. If you're not already part of the CEC, why not join?
If you see our Customer Engagement team out and about, stop and say hello and let them know what you think matters in your neighbourhood.
New homes across Lancashire
We recently handed over new schemes in Longridge, Preston and Scarisbrick, providing new affordable rent homes for our customers.
A number of new homes are also being built in Blackburn, Goosnargh, Grimsnargh, Huncoat, Leyland, Rishton and Scarisbrick. These new homes include shared ownership opportunities and properties for affordable rent, providing high quality and affordable homes across Lancashire.
What's next?
Over the coming months we'll be agreeing projects for neighbourhoods and delivering key services across Lancashire.
Some of the issues we'll be focusing on include:
Improving bin stores at schemes in East Lancashire to reduce fly tipping and incidents
Working with Maundy Relief to support local families
Investing in CCTV to help keep customers safe
Monitoring cleaning standards at the Avenham tower blocks
Ensuring the grounds maintenance service at Mendip Road continues to improve
Improving the landscape across neighbourhoods
Investing in car park improvements, hedge removal and play areas
Setting up a barista training programme and family yoga and homework club sessions at the Foxton Centre
Continuing to support the Preston regeneration project
Promoting the Onward Community Fund and Onward Employment and Training Fund across Lancashire
Continuing to develop colleague volunteering opportunities across Lancashire
Undertaking a digital access survey to all customers and promoting recruitment to our Digital Customer Forum
Recruiting customers to the Onward Scrutiny Board
Involving customers in policy reviews, including adaptations, hoarding, tenancy fraud and right to buy
Delivering new investment and completing new affordable homes for rent
If you'd like more information about ongoing work in our neighbourhoods, or the services we offer – including financial support and ways to get involved in your community – please get in touch on 0300 555 0600.
You can also download your local neighbourhood plan and see our vision for the future here.