Keeping the kids busy when you're eyeballs-deep into half term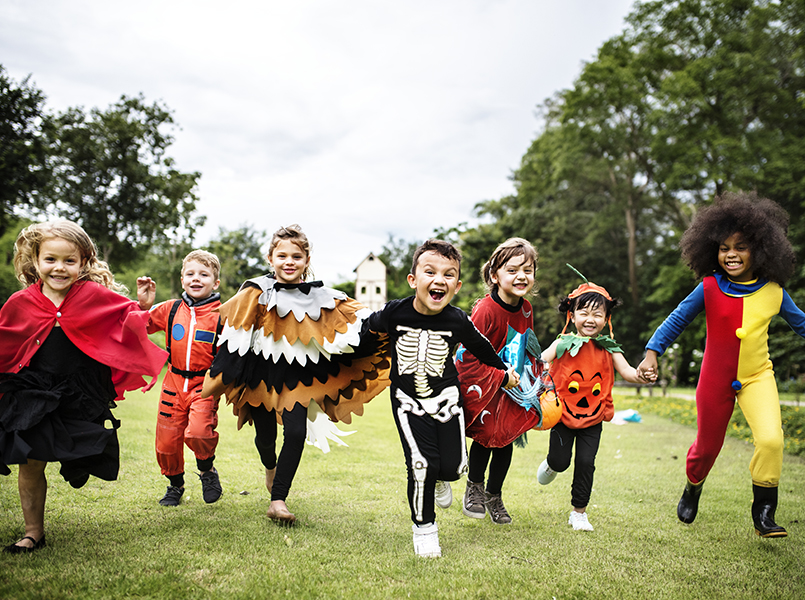 We're half way through half term and if the thought of watching Frozen again makes you want to just Let it Go and hide under the bed, try a few of these ideas on for size.
Ah school holidays – they're a wonderful, cherished opportunity to spend some quality time with your kids. They're also absolutely, utterly and totally exhausting.
Children have, frankly, baffling amounts of energy, which means keeping them entertained for an entire week requires the imagination of an inventor, the patience of a saint and the bank balance of a baller.
With all this in mind, we've got a few ideas to see you through these last wonderful, shattering, glorious days until the little darlings head back to school.
Cheap and cheerful
Let's face it – you're a parent, which means you're probably spending all your money on nappies, Peppa Pig merch and shiny technological distractions. This means anything that keeps your kids entertained for free, or at least for very cheap, is gold.
Luckily the North West overfloweth with reasonably priced ways to keep the kids entertained. Here's a quick sprinkling to get you started.
Mini golf at Dino Falls Adventure Golf at Trafford Park is free this half term, and who doesn't love dinosaur-themed mini golf?
If your goal is to trick your children into having fun while they're actually learning something, these Treasure Trails across the North West are a bargain. The Model Railway Village in Southport is also dirt cheap and children will feel like they're giants, which must be nice after being smaller than almost everything.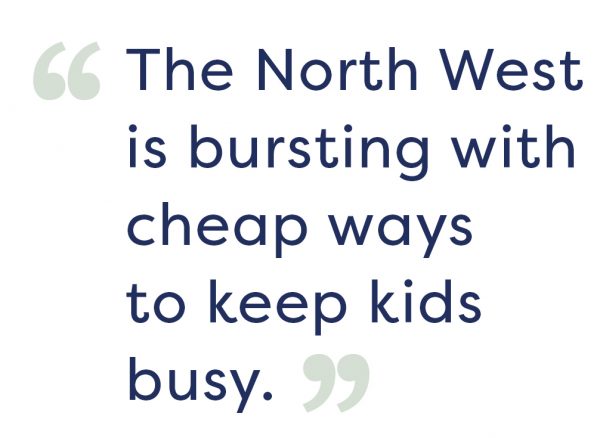 Get active
If you need to tire these endless balls of energy out so you can get some sleep for the first time in two years, getting active is a good shout.
Soft play centres, such as Spaceworld Soft Play in Merseyside, are a world of fun, as is roller skating mecca The Skate Station in Ashton-under-Lyne.
Active Hyde has a cracking pool with slides and if your young'uns like making a splash get them to enter the North West Puddle Jumping Championships at Martin Mere Wetland Centre.
Still on the water theme but a little bit cooler, ice skating on synthetic ice at Walton Hall in Warrington is on today and tomorrow. If organised sport is more your thing, Little Sports Coaching offers football, dance & gymnastics and multi-sports training at locations across the North West.
Treat yourself
Whether it's a reward for good behaviour, a special occasion or an excuse to dress up, special days out like theatre trips, the cinema or something a bit more unusual can be a great way of getting some quality time in.
For theatre-lovers, Continental Circus Berlin has a 2-4-1 offer at Event City, Manchester. The Lowry's hosting a Greatest Showman workshop on Sunday 24th if you love a good musical and Circus Funtasia wants to shatter your belief in what's possible, at locations across the North West.
Three Sisters go-karting in Wigan can help burn off some steam and Chill Factore in Trafford boasts actual snow for skiing and snowboarding lessons – or just an hour or slipping and falling, if you're anything like me. Head down to The Boardroom climbing centre in Chester to discover new meaning in 'climbing up the walls'.
The great outdoors
There are more farms in the North West than you can shake a mud-coated stick at, so get the kids outside and head to places like Farmer Parr's Animal World, Rice Lane City Farm in Walton or Windmill Animal Farm in Burscough.
The Notcutts garden centres in Ashton and Stockport are hosting free wildlife trails over half term and Bowland Wild Boor Park, Moss Bank Park in Bolton, Croxteth Hall, Lyme Park in Disley and County Park in Liverpool are all delightful places to have a stroll too.
For animal-lovers, there's a Big Cats Lego exhibition at Chester Zoo and a Treetop trek in Heaton Park might inspire some amateur bird-watchers. Brockholes in Preston has bucket-loads going on too, with an Xplorer Challenge, pirate adventures and fairy jar crafting sessions.
Rainy days
However, in case the glorious North West decides not to bless us with good weather over the next few days, indoor play areas Cheeky Monkeys in Chorley and Treehouse Altrincham will be your new best friend.
Kids can get crafty at the Spotty Pig in Chester and try their tiny little hands at painting pottery in Cheshire, Wirral and Merseyside with The Potting Shed. There's also the Birkenhead Gang Show in Port Sunlight featuring comedy sketches, coral items and dance items.
Obviously these ideas are all just the tip of the half term fun across the North West, so dig around in your local newspaper or online to find special offers or events near you.
Visit Your Community for more suggestions on what's going on in the region