It's not just about numbers – it's about impact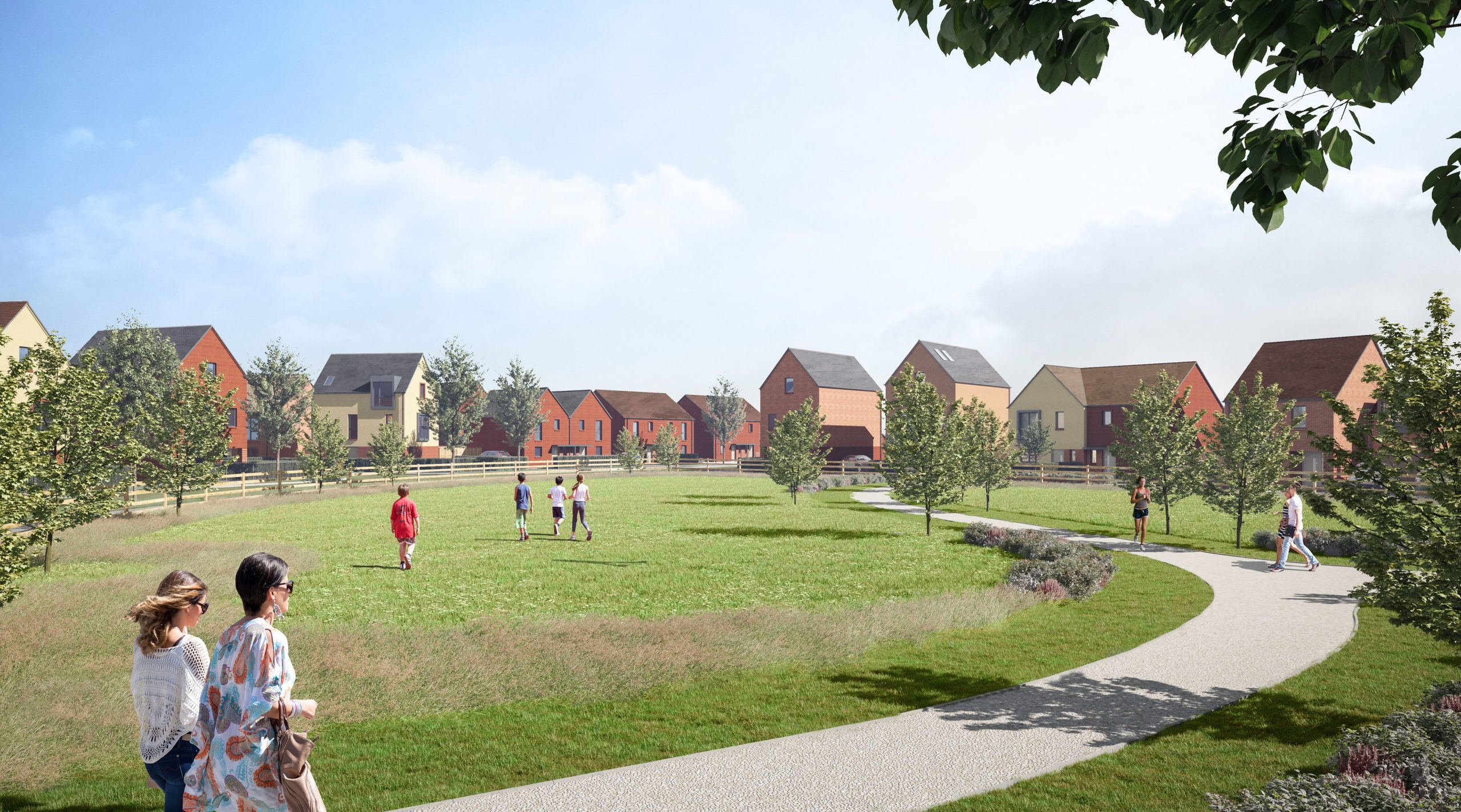 In today's blog we hear from our Executive Director of Property Sandy on where we need to focus to ensure we're all building a strong future for our communities.
We now have 1,000 homes being built throughout the North West, and our first large development of 450 homes at Basford East in Crewe (CGI images throughout) has received planning approval.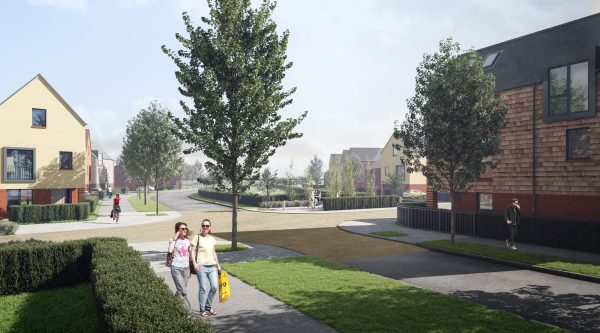 Vital ecological work to protect the diverse natural environment on the site will start shortly and our partner, Homes England, is investing in the infrastructure to open up the Crotia Mill site across the road from ours.
Cheshire East Council is also in the midst of forming its wider development scale and vision, which will help achieve economic growth in the surrounding area.
Our programme seeks to back this economic growth, providing choice for local residents by developing affordable housing where the private sector doesn't and supporting our existing communities.
Our builders and developers are an extension of us – we work with SMEs of all shapes and sizes across the North West. Strong partnerships allow us to deliver additional value to the areas in which we work via employment and training in professional and trade roles. If you want to work with us, we will expect high quality and the same values.
Bridging the gap in the North
Housing and transport infrastructure investment are the key planks to economic growth and renewal in the North. There is a housing crisis and we need 70,000 new homes a year up here in order to create a modern economy, bring in investment and retain our best and brightest.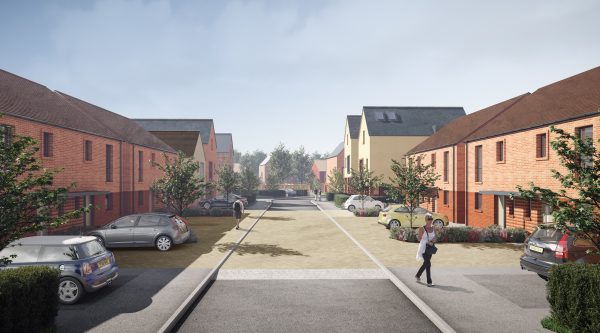 Many existing homes in the region were built to serve a different economy. They can be of poor quality, expensive to heat and, in some cases, located to serve industries that don't exist.
We need to continue to fight against the 80:20 arbitrary allocation of funding to the South, and determine where to invest on the basis of future impact rather than historic gains.
We have clever people in government, however, if you always do what you have always done then the answer will always be same – more demand in the South, pressure on our precious green belt, restricted supply and an overheating housing market. All of this favours the large private sector builders.
The solution to the housing crisis will involve sustainability of funding and housing associations like Onward scaling up. We aim to go from building 500 to 700 new homes a year, delivering 6,000 homes in the next 10 years and switching funding to the North. We welcome the new Affordable Housing Programme, even though there are some rough edges we would like to smooth off.
Our Shared Ownership homes are sold to key workers, among many others, and our affordable homes support a wide range of workers. I look forward to constructive engagement with Homes England in order to resolve some of the challenges and avoid the potential danger of delivering fewer, rather than more, homes.
Another issue we intend to resolve is that Onward isn't currently don't have a long term funding agreement with Homes England via a Strategic Partnership. I would encourage Homes England to widen its net and maximise the number of entrants to capture the capacity of the housing sector.
A changing climate

Tackling climate change is the fundamental challenge we all face right now, and failure is not an option for us. The greatest thing I can offer my children and their children is fronting up to zero carbon, embracing and using our ingenuity to resolve it.
At Onward we are developing plans that will see us invest more than £100m over the next ten years in improving over 6,000 of our properties with the lowest thermal efficiency.
Working in partnership with both Liverpool City Region, the Greater Manchester Combined Authority and our housing association partners, we will bid to deliver large and wide-spread investment in zero carbon. Consensus amongst our politicians, along with sustained and significant long-term funding from government, will allow us to do much, much more.
Choices for every stage of life
Generations of the same families live in our communities. Our aim is to offer housing choices for every stage in our customers' life journeys. Our sheltered housing is popular but tired, so we will upgrade it to ensure it's suitable for the generations that will come. Our older customers give us life experience, wisdom and nurture.
Extra care for those who need our support is one of the solutions, but not the whole answer. We need to challenge ourselves and think harder to design places to live that integrate different generations and keep those who nurture us close by. We also need to make the most of technology to help keep customers in their homes, or offer an alternative style of living that respects our older generations. We owe them this.
This period of time will challenge us all. The winter will test our resilience, but my colleagues have proven their ability to work differently and improve the service we offer our customers. Things aren't perfect and we will do better. Better times will come and the darkness will ebb, if we think forward and dream dreams of what we will be.
To find out more about our Shared Ownership & rent-to-buy properties visit Onward Living, and to keep up to date with Onward news take a look at our website