Introducing Spark Studio…Live/Work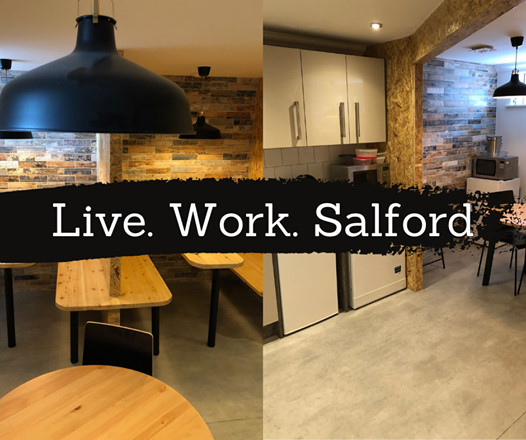 This week we caught up with Andrew Lord, Head of Neighbourhood Services, Greater Manchester about Onward's Live / Work scheme based in Salford:
"Millions of people up and down the country are now working from home. Whilst for many colleagues who have site based roles this isn't possible, all of our desk-based staff  are now working from their living room, front room, back bedroom or wherever they can find space!
Hopefully we will soon return to a position where we can use our office space when needed to collaborate or meet with customers and colleagues. However what is clear is that some provision to work from home, in whatever guise, is here to stay.
"Here at Onward we provide a range of affordable housing options. Whether for singles, couples, families, older people or those with supported housing needs.
In addition to this, over the years we have also played a role in managing or supporting business centres, community centres, commercial property, community shops and even a community boxing gym. In line with our core goal: making a positive difference in the communities we serve.
"One such project is our Spark Studios located in Salford. Situated close to both Manchester City Centre and Media City, this scheme was developed in conjunction with our partners Watson Homes, and each one-bedroom apartment has a dedicated ground-floor office, with a communal break-out and meeting space.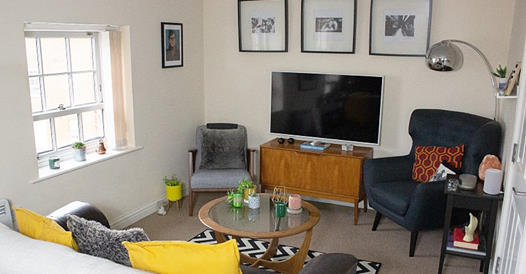 We currently have limited rental availability at this scheme. Given that working from home is here to stay, these units would be ideal for individuals who require a mix of living and office space.
If you're taking your first steps setting up your own business, then Live/Work could be the perfect option for you. It's the ideal for start-ups and freelancers who want to separate work and home life – while keeping costs down and everything in one convenient location.
"This is a fantastic opportunity, and we're sure these units won't be available for long."
For more information about Spark Studio or to register an interest please visit here.
You can listen to the full Business Hour interview with Andrew Lord and Salford City Radio here: