Improving your home through trust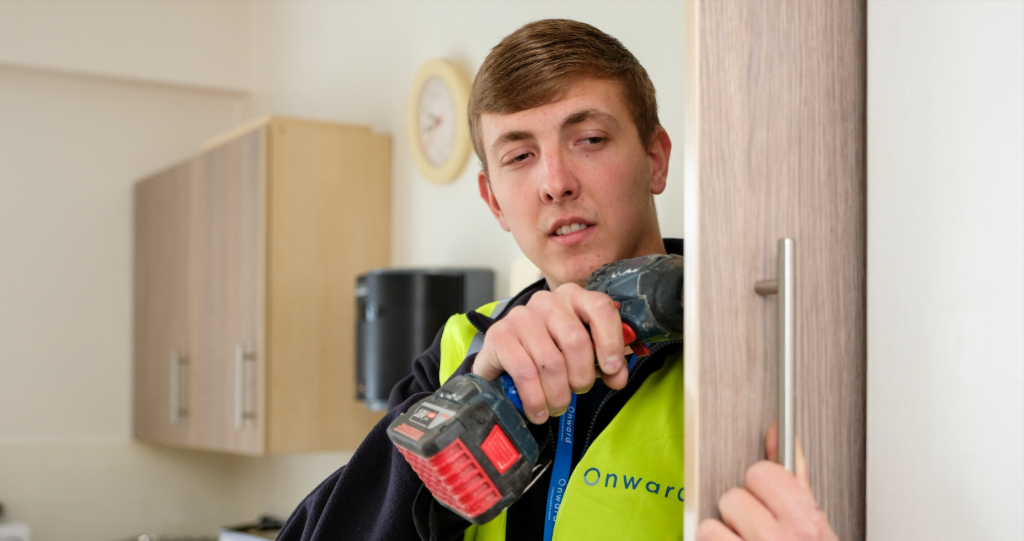 Continuing this month's theme of 'trust', we spoke to our fantastic Property team about how they build trust in order to create happy homes.
Meet the team
As a team we're responsible for keeping your homes happy and well maintained, planning investment works for the future – like installing new bathrooms or kitchens – and making sure all our properties are to a high standard.
Commitments to customers
We know the quality of your property has a huge impact on your quality of life, which is why we're committed to providing our customers with an efficient and high quality service.
We work on investment projects for upcoming new homes, and also work together with our contractors to ensure they meet our standards.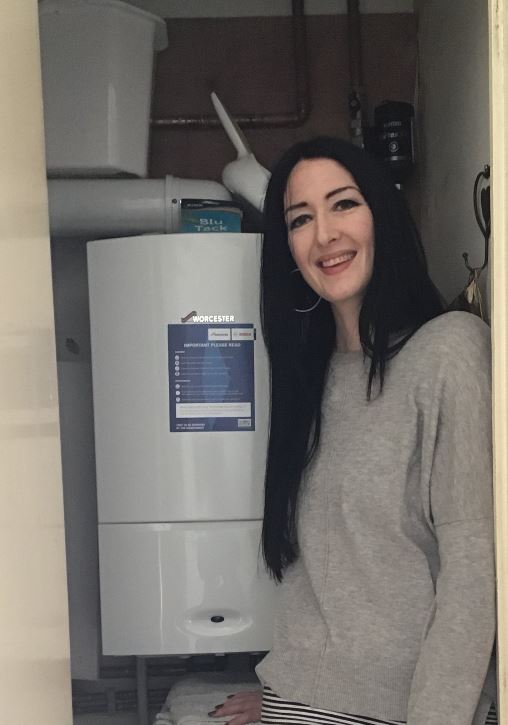 It's important we build good relationships with our contractors and stay in close contact throughout the project. A good relationship helps us build trust with our customers and we understand the important role of our contractors.
We achieve this by having regular meetings, being honest and resolving any issues quickly – and promoting their good work on Social Media. Overall this brings the best value for money for the project – happy contractors, happy customers.
Setting the standard
To make sure you know what work is happening and when, we ask our contractors to treat our customers and their homes with respect.
It's a big deal letting a stranger into your home, so we also tailor our services to individual customer needs and ensure our contractors wear appropriate uniforms with clear ID to make sure you know who they are and can trust them.
Anyone who does work in your home must attend an Onward induction course, where we discuss the standards we expect from them. It also highlights different issues they might face and explains how we would like them to deal with these issues and report them to us.
One of our customers said: "They were an ace bunch of lads, professional and friendly. There was good communication both from Onward and Concept from start to finish. My flat is now cosy and warm, and ready for winter. Thank you very much to everyone involved!"
Site inspections and satisfaction
Our work doesn't stop there! We also monitor all our projects while the work is going on through site inspections and measuring against a set criteria to make sure the work is done to a high standard.
Once the work is completed we also talk to our customers to make sure they're satisfied. We're committed to resolving any complaints promptly and we review all contracts once completed to ensure we can learn for the future.
Planned Investment – when we come into your home and carry out work – is the single biggest upheaval in the life of a customer's tenancy.
We understand the installation of a kitchen, bathroom, boiler or renewal of a roof can cause stress and anxiety and we hope that by following our policies and procedures we earn the trust of our customers and meet their expectations.
Investing in your Home
You can see from the table that this year we're planning on doing improvement works to 7956 homes!
This is a huge number of properties and relies on teamwork to ensure the project runs smoothly. The trust between us as team members is paramount to the project running in the best possible way.
Each role within the team strongly relies on each another to ensure all work is carried out as needed and that the project is being managed effectively.
Our main projects this year are:
| Project | Lancashire | Manchester | Merseyside | Totals |
| --- | --- | --- | --- | --- |
| Kitchens | 143 | 358 | 344 | 845 |
| Bathrooms | 56 | 208 | 429 | 693 |
| Central Heating | 300 | 635 | 673 | 1608 |
| Doors | 166 | 268 | 663 | 1097 |
| Windows | 113 | 232 | 204 | 549 |
| Roofing | 12 | 16 | 36 | 64 |
| Cyclical Painting | 1200 | 900 | 1900 | 3100 |
| Central Heating | 300 | 635 | 673 | 1608 |
| Total | | | | 7956 |
How you can help
There are ways that you can help us carry out work on your property quickly and efficiently by ensuring you keep to all of the appointments you have made, or inform us in advance if you need to cancel an appointment.
We appreciate it can be frustrating trying to rearrange an appointment but we hope you can see from the above, we're trying to keep a lot of people happy!
If you have any questions about any of our current or upcoming works drop us a line