How we're supporting domestic abuse victims across the North West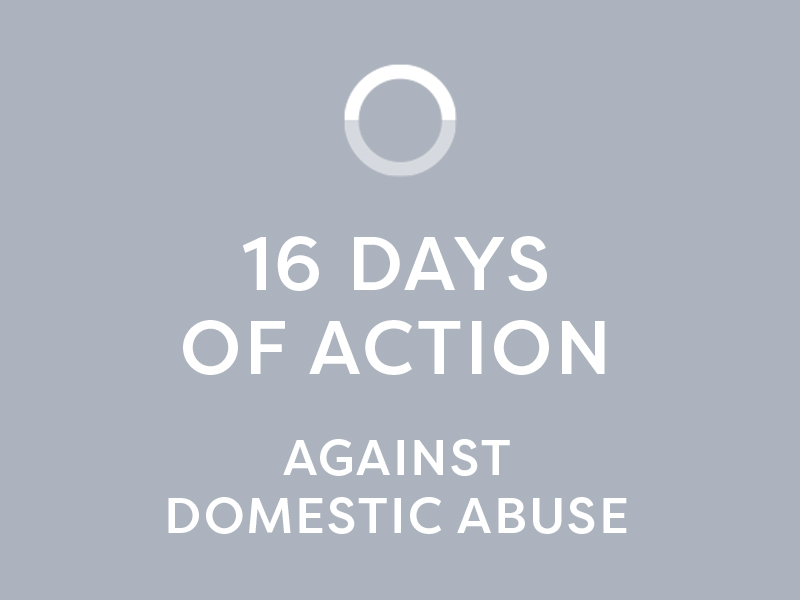 We're supporting the national campaign – 16 days of action against domestic violence.
Spanning across 16 days from 25th November to 10th December, the campaign is aimed raise awareness of domestic abuse and violence. In our previous blog, we inform you about the different types of domestic abuse and support available.  
As part of today's blog, we'll be detailing the different tailored ways we can support you as an Onward customer depending on where you are based in the North West.
---
No matter where you're based, any Onward customer who suffers or has genuine concerns about being a victim of domestic abuse should feel confident that we will work with you and the local authorities to deal with the issue promptly.
We will also:
Start a conversation.
Listen without judgement.
Know the warning signs (physical, emotional, and behavioural)
Believe the victim.
Help form a safety plan.
Know when to contact the police. Onward has excellent long-established links to the local policing and safeguarding teams in your neighbourhood.
Here are just some examples of some of the ways we will help in your specific neighbourhood:
In Manchester, Handforth, Salford, Trafford and Cheshire East:
We will work closely with the police, Independent Domestic Violence Advisory (IDVA), social services, adult safeguarding, children services and any other authority to achieve the safest possible outcome for you and your family.
We will also look at safeguarding you by offering target hardening and additional security measures.
Bolton
Victims of domestic abuse in Bolton can contact the National Centre for Domestic Violence.
There is also a charity in Bolton called Fortalice, they support people affected by domestic abuse and can be contacted on 01204 365677.
Bolton Women's Aid Support Centre can be contacted on 01204 365677, and they offer support to any woman or young person whose life is affected.
Oldham
In Oldham, the police have a separate domestic abuse unit in Oldham who can be contacted on 0161 856 8919/9087.
The IDVA service is part of the Early Help Team in Oldham and can be contacted on 0161 770 5557 and they provide a high-quality solution focused service for victims of domestic abuse. They assess those at the highest risk, provide safety planning, crisis intervention and appropriate support and advocacy to minimise the risk posed to victims and their children and families.
They work closely with the police, the community safety team (arranging Sanctuary referrals) and the criminal justice system to obtain non molestation orders and restraining orders where appropriate.
Within Oldham, there is also Women's Aid which empowers survivors by keeping them at the heart of everything they do and to listen and respond to their needs.
Tameside
In Tameside, the police have the separate domestic abuse in Tameside who can be contacted on 0161 856 9363/ 9216.
The domestic abuse service in Tameside is part of the Bridges Team which is funded by Tameside Council and led by Jigsaw Homes. It provides integrated community services such as an independent advocacy service, advice, support and access to community based agencies and help with housing. It brings together the council, police, victim support and other agencies to tackle early intervention with more prevention measures and support around victims' safety.
People can contact the Bridges service if they need help on 0800 328 0967/0161 331 2552 or by emailing – bridges@jigsawhomes.org.uk or they can be referred by other agencies.
North and South Liverpool:
We will refer you for support from other agencies and work very closely with Merseyside Police, Liverpool Children's Services, South Liverpool Domestic Abuse Service, Kensington Heat and The National Centre for Domestic Violence.
We will work with a multitude of other agencies if necessary, to support you and get the best outcome in your situation.
Wirral:
In certain areas of Wirral there is specific support providers such as the Family Safety Unit based at Bebington Police Station and IDVA based in Heswall who can take referrals directly
We also have Community Safe, which is a Wirral based service, and part of Victim Care and the Wirral Safeguarding Partnership, run by Wirral Borough Council.
If a concern is raised regarding a child in a domestic abuse household, we can report directly to the WIFD (Wirral Integrated Front Door).
Hyndburn:
If you are the victim of domestic abuse in Hyndburn, Onward would follow the usual processes and also put you in contact with HARV (Hyndburn & Ribble Valley Domestic Violence Team) who can provide advice, help you stay safe and progress legal remedies through the courts.
We will also work with Lancashire Victims Service, who can provide emotional support, information, and practical help, regardless of whether you have reported things to the police.
Please remember if you're experiencing domestic abuse, report the problem as soon as possible.
If you, or anyone you know is in immediate danger call 999
It it's a non-emergency you can contact the police on 101
You can get further access and support by contacting us on 0300 555 0600.