Blog: How to boost your CV and stand out from the crowd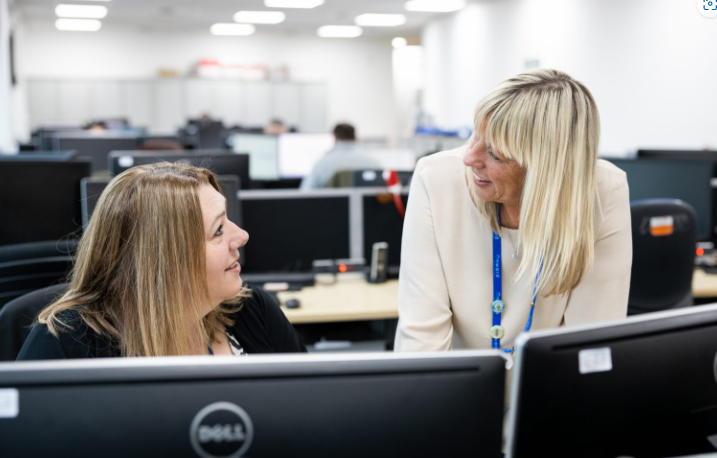 So, you're looking for a new job and it's time to create or update your CV but what do in house talent teams, hiring managers or recruitment consultants look when shortlisting applications? 
In this month's blog we catch up with Onward's Resourcing Manager, Dan Brace, who shares a few tips…
As an in-house Resourcing and Talent acquisition professional with over 25 years' experience I have seen the good the bad and the downright

crazy versions of curricula vitae over this time.  Whist I have become somewhat immune to the imaginative styles and can look beyond the poor layout, bad spelling and inserted company logos all over a CV to see potential talent and experience beyond, this is not always the case with busy hiring managers who will quickly add that CV to the reject pile.  
So, what should you include in a CV and what are the pet hates and best to avoid when creating your CV?  After all this is your chance to showcase your experience, skills, and knowledge to get you to the interview table or screen as it is more likely these days.  
 Layout matters  
Take time to think about layout and how you wish to present your CV 
Select a good professional font at a reasonable size – Calibri size 11 or Tahoma 12 for example

 
Don't add lots of boxes and tables – this can clutter the CV and distracts from the detail 

 

Colour – stick to black and white, unless you have a particular flare for creative design 

 
Job order  
It's a pet hate for recruiters and talent acquisition teams, but we see it all too often. 
Start with your most recent job at the top not the bottom

 
Explain gaps – this is particularly important for those jobs that need to be vetted

 
Content  
This is your chance to showcase yourself, try to include as much of the below as possible. 
Make sure you add your personal details, include your name, address and up to date contact details

 

Add skills that you have learnt – for example if you use excel say to what level giving detail – "excel with ability to create formula, macros and pivot tables" not just intermediate level

 
Tell us what knowledge you have acquired in different roles.  Don't just add your current job description

 

Include your achievements – be specific! For example, if you are in sales give facts and figures around results.  If you work in finance, tell us about the size and scale of the budgets you oversee.  In Project Management – tell us about your project management styles and delivery
Should I use bullet points?  
Some research indicates that hiring managers and recruiters spend as little as 11 seconds reading a CV before making a decision. Obviously, volume of applications and complexity of the role will affect this time, but you need to make sure you stand out. 
Using bullet points allows the hiring manager to see key information more easily

 

Use a combination of short paragraphs and bullet points

 

Don't create overly long paragraphs which are hard to read

 

Keep the length reasonable – the two-page rule is not always achievable, but no one needs an 8-page CV

 
Should I tailor my CV when applying to a role? 
Yes, always check and review your CV before applying

 

Be careful of using one-click apply via jobsites such as Indeed, or LinkedIn! Always review your CV first and save a new copy to the site. 

 

Recruiters and hiring manager all too often see incorrectly updated CVS with out-of-date information, wrong dates or a CV that's been tailored to another role – it shows a lack of seriousness about your application

 
Photos – yes, or no?  
The simple answer is no. Why? Adding a photo can automatically create unconscious bias in those reviewing applications.  Whilst many organisations provide training on avoiding this unconscious bias its best to let your CV do the talking and highlight your skills and experience 

 

Adding a photo is also incompletable with some Applicant tracking systems and can cause issue when trying to upload your CV – so for this reason its best to leave it off. 

 
Check it first – then get someone else to check it?  
If like me spelling is not your best ally, then get someone else to check your CV – spell check in Word is not infallible 

 

Recent research suggests that 62.4% of CVs have a least one spelling error

 

It can be a hiring managers pet hate and end you up on the reject pile

 
 A word about Open AI!  
Should I use ChatGPT or similar Open AI tech to create my CV?  
In recent months we have seen the rise of AI technology such as ChatGPT.   The debate will run and run but about whether this is cheating or not, but here are some key things to consider:  
ChatGPT needs you to add information about you first so it can create your CV? The less you put in, the less accurate the information will be, and you could actually be doing yourself a disservice

 
If everyone uses it won't all applications become too similar – so how will you stand out from the crowd?  

 

ChatGPT may get you on the shortlist, but you still have to pass the interview – will you stack up in reality against your AI created version of yourself?  A good interview process will challenge the detail in your CV.

 
 What's the take-away?  
Writing a good CV is still crucial in today's world.  Take time and care over your applications and tailor your CV to each role you are applying for.  Technology is here to help us but remember to review CVs that are saved in job boards or on social media sites like Linked in and don't rely on quick apply.  
If you take these steps your CV will stand out from the crowd in a positive way.  
 Join our friendly team… 
There are lots of great reasons to work at Onward. We offer a competitive salary and a comprehensive benefits package, generous annual leave, flexible hours and a pension scheme. 
We're a friendly bunch, and provide our colleagues with a professional and caring environment to work in. And we're all about developing our people so they can reach their full potential. That's why you'll be given all the support and opportunities you need to go further. 
Check out all of our latest vacancies here