Greater Manchester and Cheshire winter update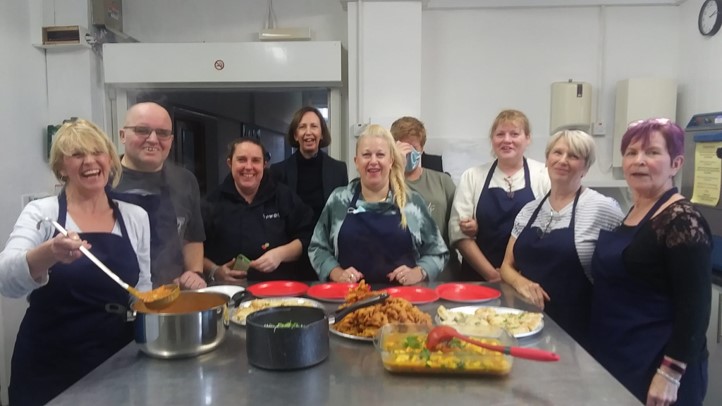 Delivering our neighbourhood plans in the region
In 2020 we launched local plans for each of our neighbourhoods across the North West. These plans were developed working with customers and set out our priorities for your neighbourhood.
In this blog, you can read about the latest progress made in Greater Manchester & Cheshire and look forward to what's next. You can also download your local neighbourhood plan for an overview.
Investing in our communities
It's been a busy few months across Greater Manchester and Cheshire, with a range of social investment projects taking place across the region.
Onward has been working with Sow in the City and local volunteers to enhance the currently unused and neglected Rock Street greenspace and convert it into a diverse and interesting community woodland space. The Rock Street Orchard will provide volunteering opportunities in the coming months, and once complete will have 12 fruit trees, bird and bat boxes, shrubbery for the wildlife, potted plants to maintain, and benches for the community to use and enjoy the space.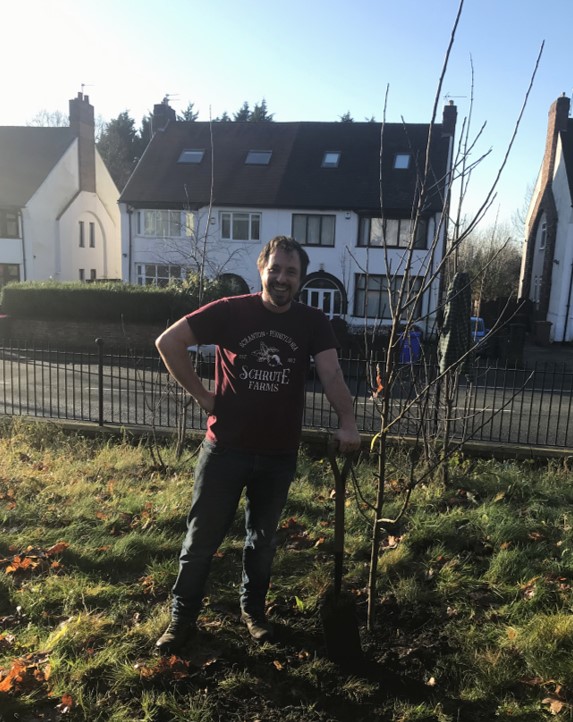 Over in Hattersley, the Community Soup Kitchen and Soup Event have proved popular, with local residents joining in cooking sessions and making healthy and delicious food.
We've continued to work with Fox Amateur Boxing Club to engage with young people in Oldham and encourage them to get fit and stay safe, and supported Poppy Road holiday provision.
A sports camp was held in Westhoughton during half term, providing a variety of fun activities for school children.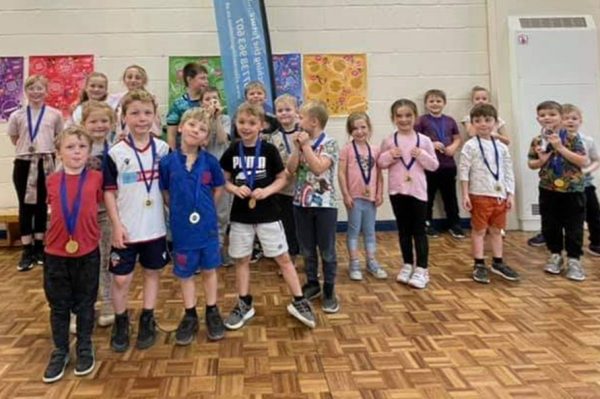 A new 'Working Wardrobe' scheme is set to start soon, aimed at supporting unemployed residents to access clothes and accessories for job interviews.
Colleagues across Onward also took part in our volunteering programme, supporting projects across Greater Manchester and Cheshire throughout Christmas and the winter months, including preparing food boxes for Holiday Hunger with Crescent Foodbank in Bolton and working with the St James Food Project In New Broughton.
Neighbourhood news
Throughout winter there has been significant progress on work across neighbourhoods in Greater Manchester and Cheshire, with a number of scheme improvements completed in recent months.
The communal doors and door entry at schemes across Stockport has been completed, improving safety for residents. The low rise blocks in Handforth have also benefited from external cleaning and environmental works. Other schemes in Cheshire East have been painted and a selection of environmental improvement projects across Greater Manchester South were completed over winter.
Property 'MOTs' have been carried out at Halton Bank, alongside compliance work. We have also been in touch with residents about future improvements that are planned for the scheme.
At St Andrews Court the first phase of fencing replacement has been completed, which has made a big difference to the look of the scheme and overall safety. New lighting has been fitted in the communal areas at Kensington Court. Restricted parking has been introduced in Hulme, in partnership with Manchester City Council.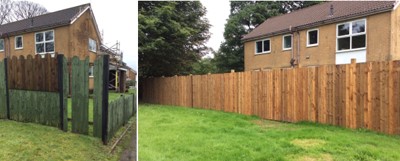 The Environmental Services team have replenished numerous schemes over the last few months including Banks Court, Long Street, Redhouse Lane, Peak Bank and Sutton Gardens. Bulbs have also been planted, ready to bring a splash of colour in Spring.
Plans for the Lynton Avenue Play Area in Hattersley and Mottram are progressing, and work will begin on site in Spring.
Fly tipping remains an issue in a number of neighbourhoods, including Bolton North, Manchester and Salford East. In Rivers we have been working to address issues with council reduce collection, alongside tackling industrial waste dumping in Hattersley and Mottram. At Berkshire Court a successful clean up day helped to tackle fly tipping issues.
Community safety update
Our Safer Neighbourhoods team continues to work to ensure that our customers feel safe in their homes and communities.
Over the last few months our team has taken part in a number of site visits, working with Greater Manchester Police, local agencies and residents to address specific issues.
Anti-social behaviour remains a concern for residents and a joint approach to tackle this has been agreed in neighbourhoods including Hulme. We also worked with Cheshire Police to deliver an anti-social behaviour prevention initiative at tower blocks in Handforth to help reduce issues that tend to increase over holiday periods.
A Day of Action was held in December, where we focused on properties in the Cornbrook area, alongside the police, council officers and representatives from One Manchester.
In Oldham the Safer Neighbourhoods team attended a meeting with Greater Manchester Police and other agencies following serious crime incidents, and agreed follow up visits with local residents. A joint working initiative has also been launched in Oldham South to address specific types of crime and anti-social behaviour.
Youth nuisance issues continue in Bolton and we've worked with Bolton Community Safety Team, Police and Bolton at Home to address this across schemes. A door knocking exercise was conducted in and around the Avenues Estate in Little Lever and this work is ongoing as we continue to address residents' concerns.
Partnership working remains a key priority for us to help keep our neighbourhoods safe, including working with local councillors and community groups. In Westhaughton we will be joining a councillor surgery in the coming months to meet residents and discuss community safety issues.
Getting involved in your community
Our Customer Engagement team has been busy across Greater Manchester and Cheshire over the last few months, working with customers on a variety of issues.
The team worked with neighbourhood colleagues on a consultation about the communal space and garden at New Devonshire Square. They are also supporting customers to set up residents groups at St Pauls and Ferguson Court.
Three new members from Manchester have been recruited to the Onward Scrutiny Board, where they will be able to review the performance of our services and identify where improvements can be made. Other groups have met, including the Repairs Working Together Group and Complaints Forum, and new Home Ownership and Fire Safety forums are now up and running.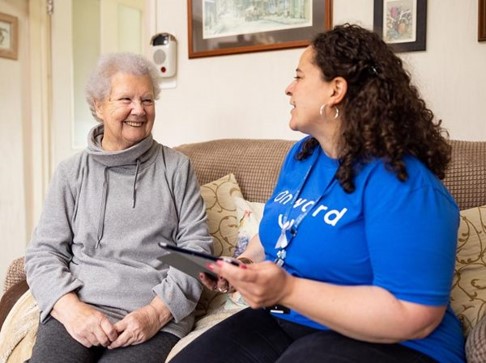 Through the CEC, customers have also been involved in providing grounds maintenance feedback and reviewing rent and service charge letters.
The Customer Engagement Team are on the lookout for more members in Greater Manchester and Cheshire to ensure a strong voice for customers across all neighbourhoods. If you're not already part of the CEC, why not join?
If you see our Customer Engagement team out and about, stop and say hello and let them know what you think matters in your neighbourhood.
New homes across Greater Manchester and Cheshire
After a delay, the new Oaklands scheme is due to be handed over. We are also close to completing and handing over schemes in Bury, Congleton and Littleborough, providing new affordable rent homes for our customers.
Additional schemes have been approved for Basford East, building on properties already underway, as well as new homes for Hattersley.  These new homes include shared ownership opportunities and properties for affordable rent, providing high quality and affordable homes in these neighbourhoods.
What's next?
Over the coming months we'll be agreeing projects for neighbourhoods and delivering key services across Greater Manchester and Cheshire.
Some of the issues we'll be focusing on include:
Targeting hot spot areas to tackle fly tipping, knife crime and other safety issues
Complete remaining environmental improvement projects
Investing in improvements and refurbishing schemes
Continuing youth and community projects across neighbourhoods
Developing our tenancy support service
Delivering new investment and completing new affordable homes for rent
Engaging customers in the Digital Innovation Network, Equality/Diversity and Inclusion Forum, and Building Safety Forum
Reviewing policies including adaptations, hoarding, tenancy fraud and right to buy
Holding events across sheltered and housing with care schemes
If you'd like more information about ongoing work in our neighbourhoods, or the services we offer – including financial support and ways to get involved in your community – please get in touch on 0300 555 0600.
You can also download your local neighbourhood plan and see our vision for the future here.