Gas Safety Week 2021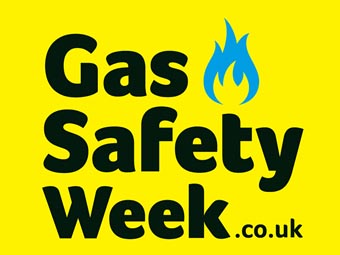 This week (13 – 19 September) brings the 10th anniversary of Gas Safety Week the annual campaign to help raise public awareness of the importance of gas safety, Onward Homes we'll be joining hundreds of other housing providers to highlight the dangers of unsafe or un-serviced boilers, cookers, gas fires and solid fuels.
Onwards Homes Responsibility as a Landlord
Under The Gas Safety (Installation and Use) (Amendment) Regulations 2018 Onward as a landlord have a duty to comply, the Regulations place a duty on the landlord to ensure that all gas appliances, flues, and associated pipework are always maintained in a safe condition.
As a landlord we are legally responsible for the safety of our customers. Annually, by law, we must visit every Onward property, to check heating systems, appliances and smoke detectors are safely installed and that any faults are fully repaired.
Gas Safe have produced an awareness video to highlight the importance of maintaining and servicing all our customers gas appliances:
Onward Homes Customers Responsibilities
The Gas Safety (Installation and Use) (Amendment) Regulations Act 2018 is an important piece of legislation. Few would disagree that gas safety needs to be taken seriously. Problems with gas pipework and appliances can potentially be deadly, both through the risk of explosion and through the hidden risk of carbon monoxide poisoning. There have been high profile examples of what can happen when things go wrong and the Health and Safety Executive frequently prosecutes landlords who breach their duties.
In theory, the duties on landlords are not particularly onerous. Checking properties with gas on an annual basis should not be difficult and, in the majority of cases, these checks are successfully carried out. The difficulty comes when Onward customers refuse to allow access.
What the Health and Safety Executive Says
A landlord must show that they have taken all reasonable steps to comply with the law. HSE recommends the following actions and strongly advises that a record be kept of all correspondence with the tenants:
Leave the tenant a notice stating that an attempt was made to complete the gas safety check and provide their contact details.
Write to the tenant explaining that a safety check is a legal requirement and that it is for the tenant's own safety. Give the tenant the opportunity to arrange their own appointment.
HSE inspectors will look for repeated attempts to complete the gas safety check, including the above suggestions; however the approach will need to be appropriate to each circumstance. It would ultimately be for a court to decide if the action taken was reasonable depending upon the individual circumstances.
Onward Homes must follow this guidance at all times whist executing their duties as a responsible landlord
Why Onward Homes need to carry out this process
Every year about 14 people die from carbon monoxide poisoning caused by gas appliances and flues which have not been properly installed or maintained.
Many others also suffer ill health. When gas does not burn properly, as with other fuels such as coal, wood or oil, excess carbon monoxide is produced, which is poisonous. You can't see it. You can't taste it. You can't even smell it. But carbon monoxide can kill without warning in just a matter of hours.
You are particularly at risk when you are asleep because you cannot recognise the early symptoms of carbon monoxide poisoning. These include tiredness, drowsiness, headache, nausea, pains in the chest and stomach pains. These symptoms can mimic many common ailments and may easily be confused with flu or simple tiredness.
If you or your family experience the above symptoms, and you believe carbon monoxide may be involved; you must seek urgent medical advice. Your doctor will need to test a blood or breath sample. Carbon monoxide quickly leaves the blood and tests may be inaccurate if taken more than four hours after exposure has ended. Our gas contractors will service and check:
Check the appliances are installed and working correctly with the optimum performance.
Check that there is adequate fresh air in the room.
Check the flue and chimney is free of any blockages.
When your gas safety check is due we will contact you to make an appointment. It is very important to your safety, your family's safety and your neighbours safety that you allow access to your home for this annual check that in the majority of cases only takes 30 minutes.