Everyday Heroes – Barbara, Christine, Lynda, Morvern & Maureen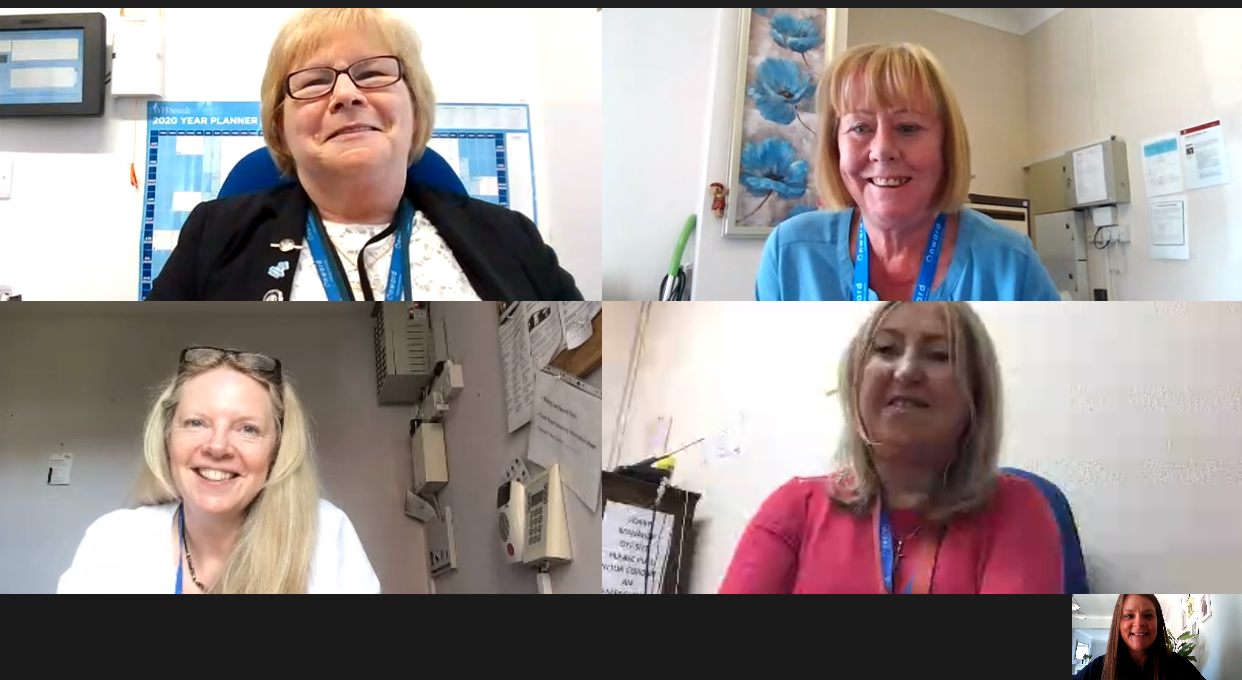 In this series on Everyday Heroes we're celebrating the people on the ground at Onward going above and beyond to help during this tough time. Today our Leasehold Manager Helen shares hers.
Onward has four leasehold retirement schemes, which are similar to a sheltered scheme but owned rather than rented. The Scheme Managers at these sites – Barbara, Christine, Lynda and Morvern – live on site. When we went into lockdown, they didn't even want to consider working from home. They just wanted to get on and go into their on-site offices as normal each day to provide vital support to our customers.
Early Lockdown
In the early days of lockdown, the Scheme Managers were staying in their offices, making calls to customers to check they were OK and had everything they needed. As you can imagine, there was a lot of confusion and the Scheme Managers played a massive part in helping customers understand what they could and couldn't do to keep themselves and those around them safe.
They also provided advice and guidance on how to fill some of the gaps that were left when their usual support networks were unable to attend or provide the services they usually would, in many cases stepping in and making arrangements for them.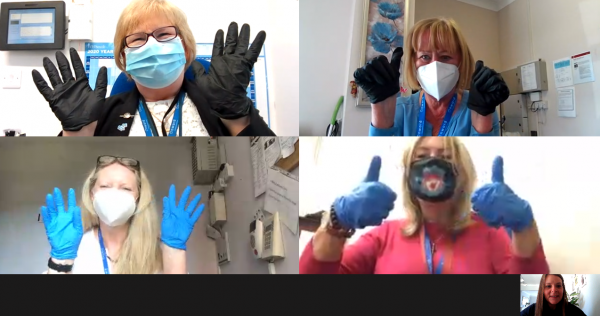 The New Normal
Once safe systems of work had been established and PPE provided, they were also able to get out and about to do their usual safety checks, such as water temperature, fire alarm and scheme inspections, to keep the buildings safe for customers. They also established safe ways of communicating with customers face-to-face where appropriate.
Barbara – Boundary Court, Cheadle
We had just started a full lift replacement at Boundary Court as the crisis struck. The works had to be put on hold, which was quite an inconvenience for our customers, but Barbara worked hard to keep them calm and informed throughout.
Right at the start of lockdown she also oversaw the safe moving in of a new resident whose sale had just completed and couldn't be postponed. She made sure the removal company wore the appropriate PPE and managed the logistics of getting furniture up to the third floor without a lift!
She's also kept spirits up with morning calls, including jokes from Alexa, and taking the time to have a chat with those that are shielding.
Christine – Ferguson Court, Burnage
Christine has been calling customers each morning to check they're ok and keeping a close eye on some of the more vulnerable residents.
She's made sure all visitors follow the guidance around hand washing and only visiting if essential. She's been great at reassuring everyone and providing advice on how to stay safe.
Lynda – Tudor Court, Aigburth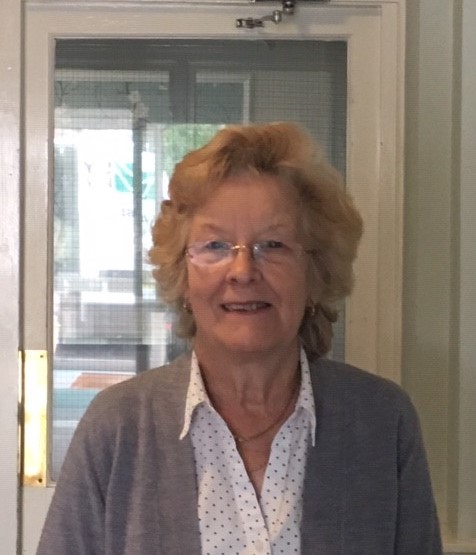 We were about to start some essential fire safety upgrades to customers' front doors just as lockdown started. We couldn't put these on hold so Lynda provided reassurance that works would be done safely, and dealt with any concerns.
She coordinated access with customers and contractors and made sure all the necessary PPE and safety measures were adhered to. She has been calling customers each day to check on them and have a chat with those who are feeling lonely.
When she asked one of the ladies if she had everything she needed, she said, 'No, I really need some rollers because my hairdresser can't come at the moment'.
Lynda went out of her way to find the specific rollers she wanted at a shop and dropped them off for her. The lady was delighted!
Morvern – Woodhey Court, Sale
Morvern has been a lifeline to customers whose relatives and home help were unable to visit as normal. 
She's got TVs and CD players back up and running when they had problems, replaced a broken toilet seat and delivered food parcels. She supervised private contractors doing work at the scheme, making sure they had the correct PPE and providing it where they didn't. 
She even made her own hand sanitizer and did research on PPE and the elderly, and found out drawing a mouth and writing your name on masks can aid communication and make people more comfortable, so has duly adapted her masks!
Maureen – Cleaner at Ferguson Court
As the cleaner at Ferguson Court Maureen is a real superhero, and she absolutely loves her job!
She won't mind me saying she's over 70 and still fit as a fiddle, and has no intention of retiring any time soon. Sadly, at the beginning of lockdown we had to ask her to stay at home to keep her safe due to her age.  She was desperate to be back at work and asked us almost every day when she could return.  When we got the all-clear from the Health & Safety team, and all the necessary PPE, she was straight back to work as normal and doing a fantastic job keeping the communal areas clean and safe.
Barbara, Christine, Lynda, Morvern and Maureen are an absolute credit to Onward and have lived and breathed our company values over the last few months. They have all recognised that their customers are some of the most vulnerable and need their support more than ever.
Each one of them has gone above and beyond their usual role to keep customers safe and, perhaps more importantly for some, provided them with company in the form of a friendly voice at the end of the phone.
To find out more about how we're adapting our services at Onward take a look at our dedicated coronavirus website area