Demystifying Dementia: Managing your condition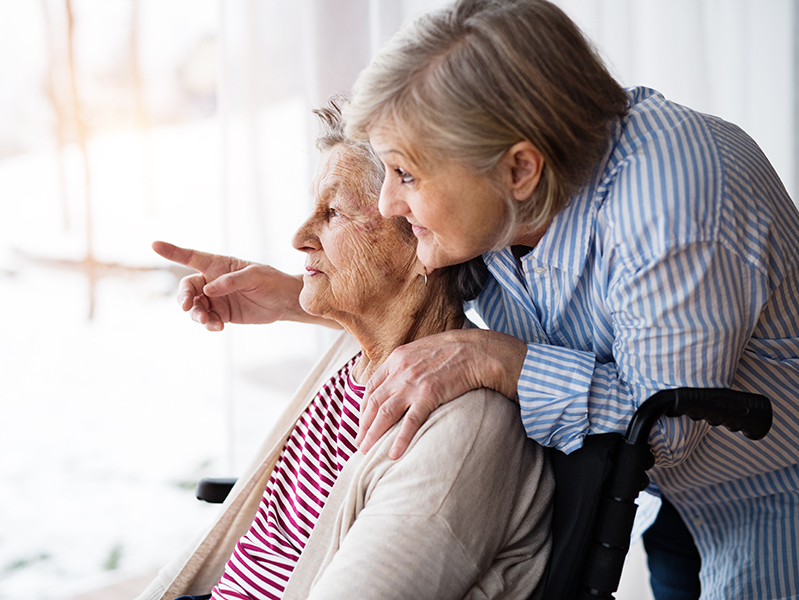 In the fourth of our blog series shining a light on dementia, we're looking at how you can manage your condition effectively.
If you're reading this, you probably don't need me to tell you that dementia is the worst. Being diagnosed with dementia can feel a bit like the rug has been pulled out from underneath you but fear not, there are lots of things you can do to take back some control.
First steps
If you've just been diagnosed – or suspect you might need a diagnosis – your GP is going to be a good first port of call. Think of them as your trusty navigator, there to help you get through the stormy seas over the coming months. They should explain everything you need to know, provide ongoing support and hook you up with support groups in your area. If they don't, ask to see a different GP or a specialist until you feel properly supported.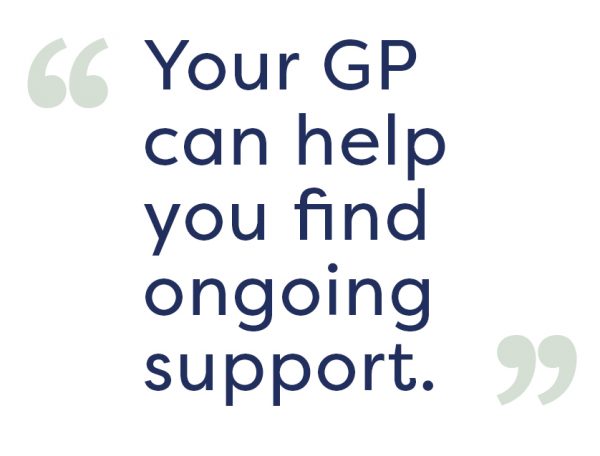 Your GP might also discuss medication with you and there are several options here. Different drugs are prescribed for different types of dementia so it's important to get a diagnosis before jumping into any treatment. Your GP should also talk you through any possible side effects before getting started.
Some drugs target the changes in the brain which are causing the dementia in order to slow the disease, and some will help alleviate the behavioural and personality changes it can bring.
Mental health
Being diagnosed with dementia is rough as toast, so unsurprisingly you might feel down or anxious afterwards.
Your GP can prescribe anti-depressants or talking therapies as a way to help you process what's happening and pick yourself back up again. Mental health is being recognised as a legitimate part of health and wellbeing now, so don't feel like you have to put on a brave face.
Talking to family and friends about what's happening is really important and hopefully you'll have a support network around you. For people without easy access to a network, or if you just want to have a good vent to someone completely impartial, therapy is a great option.
Staying healthy
You might assume getting diagnosed with dementia would at least get you out of that weekly aerobics class, but if anything it's more important than ever. Staying active for as long as possible will help keep your mind and body on point. If moving around is tough there are ways to stay active and even doing exercises in a chair is better than nothing. Pick up a can of beans – pick up two! – and pump some iron.
Eating well is also really important to help your body battle illnesses and manage the new challenge it's suddenly facing. Look for vitamin and nutrient-rich food, drink lots of water and try to keep portion sizes regular. Ask friends, family or neighbours over for meals if you're worried about eating and drinking too much or too little – it's a nice opportunity to have a catch up if nothing else.
As boring as it sounds, now's the perfect time to go on a cigarette and alcohol detox too. As well as the obvious and well-documented health risks, people living with dementia might be more likely to forget to put out their cigarette, which is a big ole fire risk. Alcohol can also make memory problems worse and doesn't tend to mix well with medication. Obviously you don't want to suck all the joy out of your life though, so it's good to discuss this with a GP or therapist if the thought of waving goodbye to a nice glass of red pains you.
Set up regular health checks for things like your feet, teeth, ears and eyes with automated reminders, as they're just extra areas you don't want to be worrying about. Some opticians and other health services will visit you in your home if you have dementia, so absolutely get on board with that – ask someone to help you set these up if you're struggling.
Aids and adaptations
There's some very nifty tech and apps out there to help you stay independent for longer. This could be anything from automated reminders right up to smart tech that alerts carers when you haven't turned on a light or drunk your usual 4,000 cups of tea that day.
Onward offers support with many 'offline' aids & adaptations to help people live well for longer in their homes. These range from smaller additions like hand rails and ramps up to major adjustments like stair lifts and specialist baths. You may also be able to get some help funding these. Get in touch to find out if you're eligible.
Some people will also be entitled to extra benefits if you have dementia or are caring for someone with dementia which can make a huge difference, especially if your condition is stopping you from working.
Next steps
As tough as it is, it's important to get plans and strategies in place as soon as you can after getting diagnosed with dementia. You'll probably just want to have a bit of a wallow, which is totally cool, but future you will thank you if you start getting some things in place now. Our charity partner Alzheimer's Society has loads more information on managing your condition and looking after yourself if you want to find out more.
If you're an Onward customer find out how we can help you live well with dementia