Dementia Action Week | How Care Worker, Ashley, makes the difference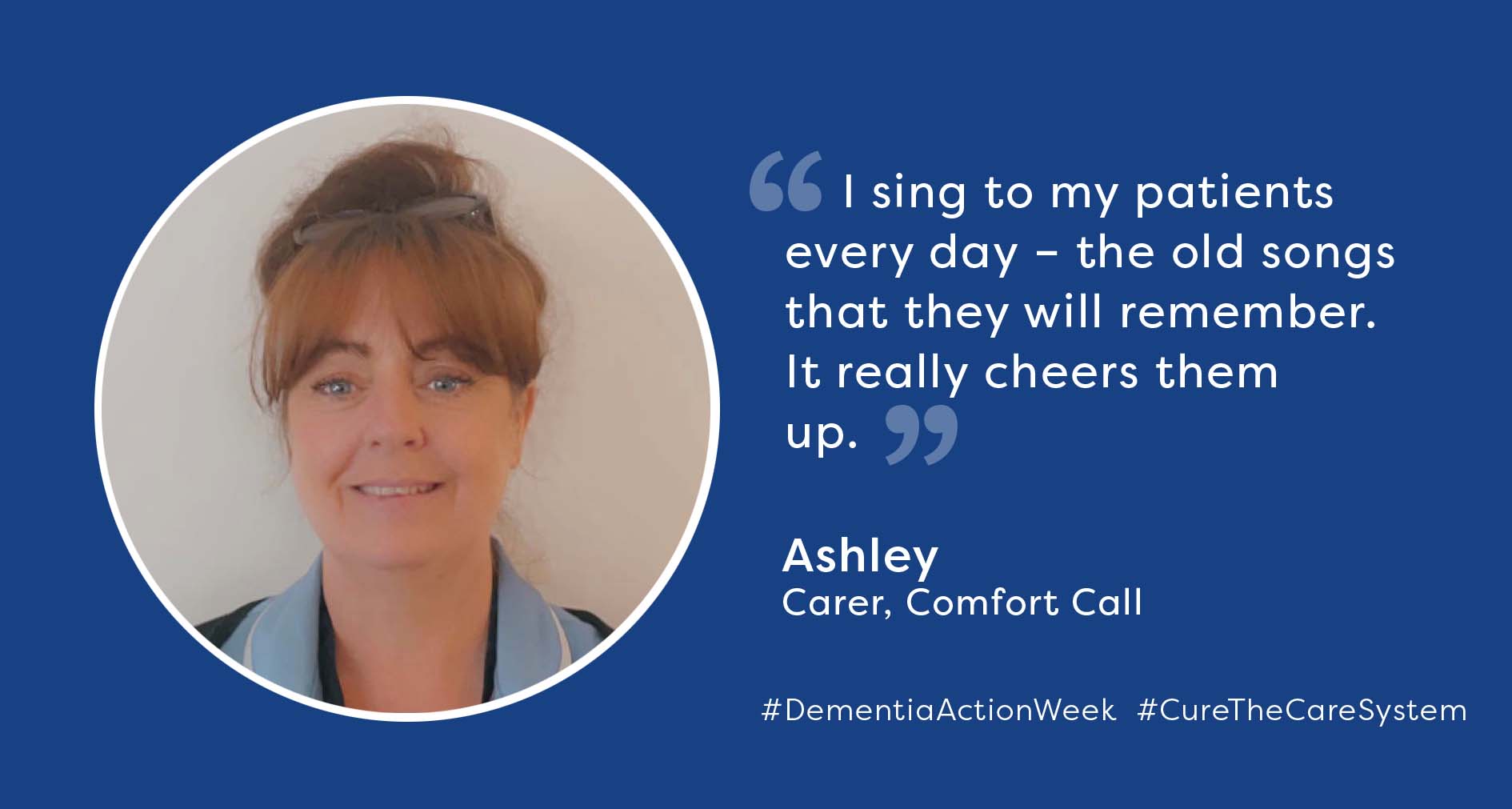 This week marks Dementia Action Week (17 – 23 May 2021) – a national event led by Alzheimer's Society which sees the public come together to improve the lives of people affected by dementia.
Throughout the week, we're hosting conversations with people on the frontline, who deal with dementia every day, as they share their experiences with us.
Today we talk to Ashley, a carer at our Meadow Court scheme in Croxteth. We partner with Comfort Call to deliver specialist care and support to customers at the scheme. Together, we're able to help customers maintain their independence and improve their quality of life.
In conversation with Ashley..
What is your experience of dementia?
Since starting with Comfort Call 5 years ago I have cared for several people with dementia. From early-stage dementia to end stages dementia.
What are the most challenging things about supporting someone with dementia?
It is important as a carer to know the persons needs and wishes to be able to support them with daily living tasks. This can be difficult if they are not able to communicate. In this case I speak with family, the people who know them best and read their individual care plan.
It is also important to still communicate with the individual. There are different techniques I use, for example non-verbal communication – I show them things and watch their reaction to see if they like/dislike.
It is very important to make them feel included. They need to interact with people and feel stimulated.
I sing to my service users each day. It really cheers them up. I sing the old songs that I know they will remember. It's a lovely way to interact.
What can Onward do to become even more dementia friendly?
People with Dementia enjoy soft toys, arts and crafts etc, so it would be great to host more activities like that to stimulate customers. Also, sessions with old objects/furniture that the customers can relate to. It would be great to redecorate the Reminisce Lounge here too!
What advice would you give to someone who thinks they, or a relative, may have early onset dementia or memory problems?
If we were concerned about any of our service users experiencing memory problems, we would initially contact the GP and take a water sample.
We would keep logs of any changes and monitor this daily. We would inform family and social services. Usually, a referral is made to the memory clinic/mental health team.
---
If you have been affected and need support, please call the Dementia Connect support line on 0333 150 3456 to speak with an expert adviser.
Alternatively, get involved on social media and join the conversation. Use #DementiaActionWeek #CureTheCareSystem and don't forget to tag us!