Dementia Action Week | Dementia in Paul's words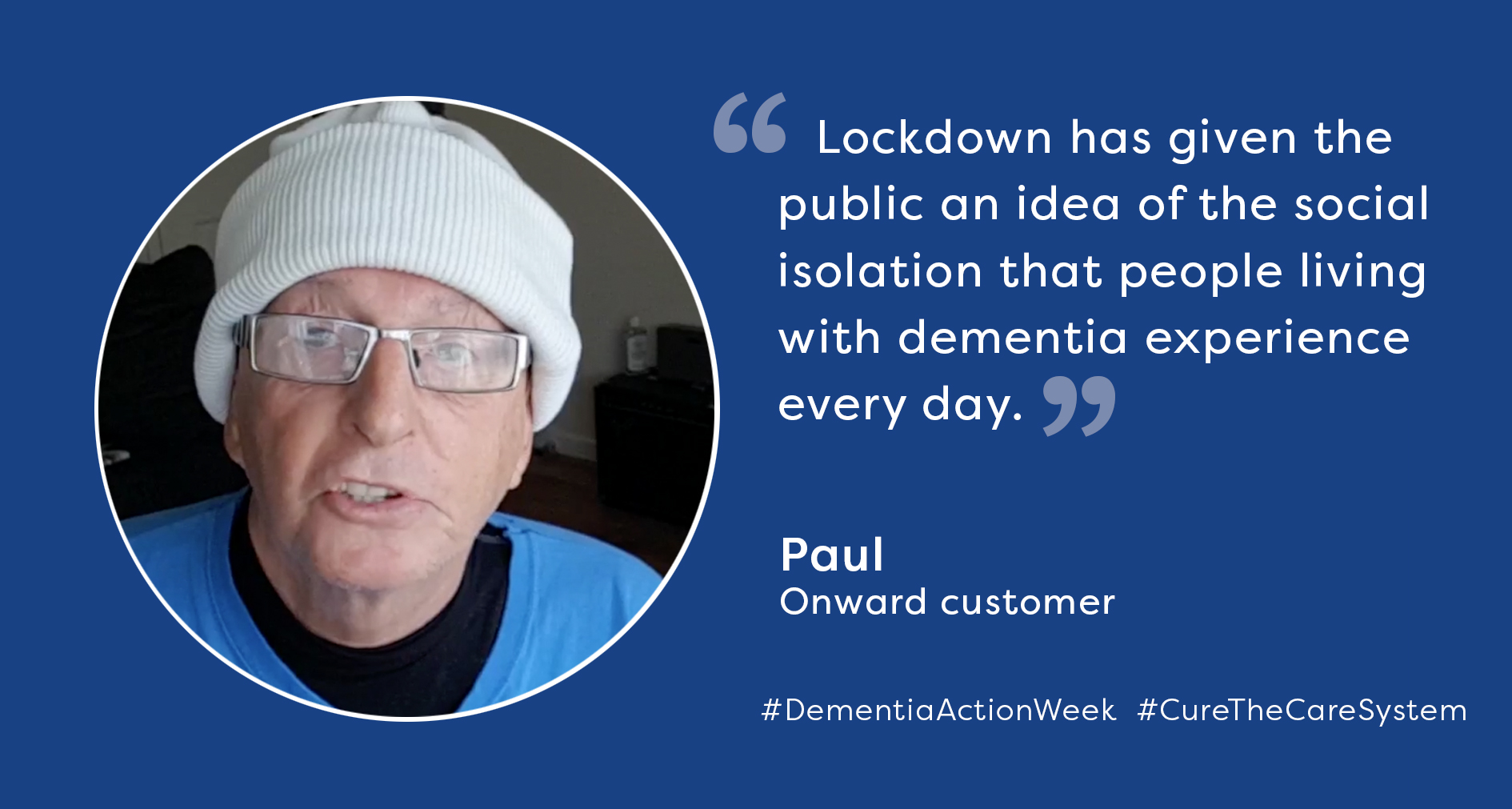 This week marks Dementia Action Week (17 – 23 May 2021) – a national event led by Alzheimer's Society which sees the public come together to improve the lives of people affected by dementia.
Throughout the week, we've hosted conversations with the people who face dementia every day, as they share their experiences with us.
Today Paul, an Onward customer for 2 years, tells his story.
Paul's story
Paul was diagnosed with dementia five years ago and moved into a bungalow with Onward 2 years ago. Since his diagnosis, he has worked within the community and received training to become a volunteer with Dementia Friends. His volunteer work has spanned audits with Merseyrail, training the local police force and presenting to school children.
He has travelled all over the UK to speak to the public about dementia, including at The Plaza, Stockport, and has written a comedy play about dementia – which sold out the Everyman theatre for two nights!
Paul believes it is important to be hopeful and promote the things that people living with dementia CAN do, not what they can't do. It is this which he focuses on during his public speaking and training sessions.
"I've got plenty of living to do", he says. And for any individuals living with dementia, he shares some advice: "Please get up and get out. Focus on the things you can do, and don't sit in your armchair looking at the tele. It won't do you any good. Get out into the fresh air, walking, and hopefully you'll be able to live your life much longer and happily."
To find out more about Dementia Friends and how to volunteer, visit www.dementiafriends.org.uk.
---
If you have been affected by dementia and need support, please call the Dementia Connect support line on 0333 150 3456 to speak with an expert adviser.
Alternatively, get involved on social media and join the conversation. Use #DementiaActionWeek #CureTheCareSystem and don't forget to tag us!