8 ways to avoid scams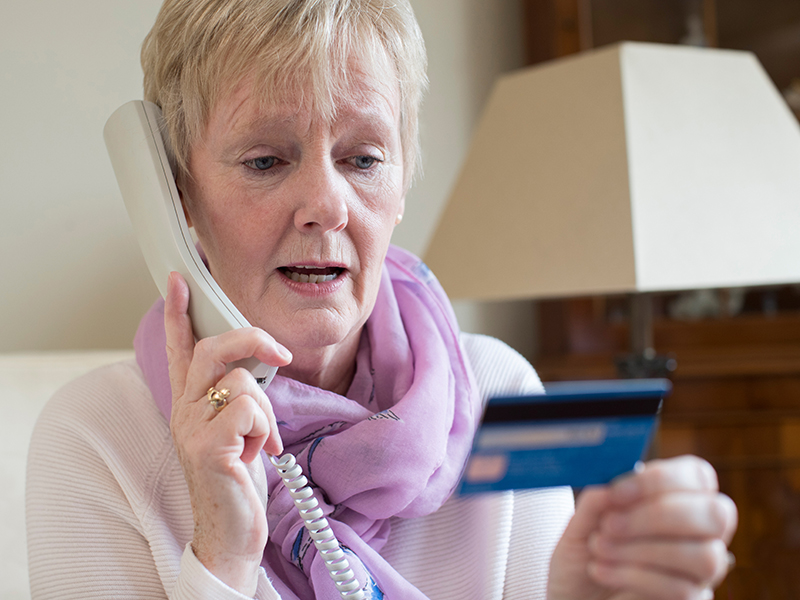 Millions of people in the UK are victims of scams every year, and people of all backgrounds and ages can be scammed. Scams can have serious financial and emotional consequences for those effected, and this can lead to feelings of anxiety, fear, shame, and embarrassment.
With new technologies, scammers are becoming more successful at making a scam look or sound like the real thing and catching you off guard when you're not expecting it. Scammers are manipulating products or services to create believable stories that will convince you to give them your money or personal details.
It is important to be aware at all times and to follow our tips to help prevent yourself from getting scammed.
Be wary of offers and deals that appear to be 'too good to be true'.
We hate to look at the glass half empty but it is important to be aware of the fact that scams sadly do exist and if it looks too good to be true, it probably is. When dealing with interactions from people or businesses, whether it's over the phone, email, in person or on a social media, always consider the possibility that the approach may be a scam.
Do not click on links or open attachments from suspicious emails.
Links or attachments can download viruses onto your computer which can steal your identity. Be cautious even with emails that look familiar; it could be fake. If unsure, verify the identity of the contact through an independent source such as a phone book or online search.
Be cautious of potential doorstep scammers.
Doorstep scams take place when someone comes to your door and tries to scam you out of your money or tries to gain access to your home. Doorstep scammers aren't always pushy and persuasive, they may seem polite or friendly. So if you're not expecting someone it's important to be vigilant when you answer the door, especially if you live on your own.
The most common type of doorstop scammers are those who try to claim they are a utility company or need to do repairs in your home, and fake charity collectors. Always ask to see an official ID, and legitimate charities will all have a charity number that can be checked on the Charity Commission website.
Never give banking or personal details to anyone you don't know or trust.
No banks or organisations will ever ask you for details such as your PIN number or full password over the phone and online.
Be suspicious of unusual payment requests.
Scammers will often ask you to use an unusual payment method, including preloaded debit cards, gift cards, or virtual currency such as Bitcoin.  Always log onto trusted and secure websites when making online payments.
Change your phone settings and try call blocking.
Some phones have call blocking features to stop unwanted calls. If yours doesn't, you can use a separate call blocker. Some blockers come pre-programmed with known nuisance numbers and some allow you to add numbers to that list when you get a nuisance or scam call. You can buy call blockers from various retailers and some local authorities provide them for free.
Be extremely cautious when dealing with anyone you've met online.
Scammers use dating websites, social media, and many other sites to reach potential targets. They may quickly feel like a friend or even a romantic partner, but that is often part of the scam to get you to trust them.
If you spot a scam or have been scammed, report it and get help.
Don't be embarrassed about reporting a scam, scammers are cunning so there's no shame in being deceived. By reporting it, you'll make it more difficult for them to deceive others. To report a scam, call Action Fraud on 0300 123 2040.
If you need any further help about reporting a scam, Citizens Advice can provide advice and guidance on this.
Onward customers can also get in touch with our financial inclusion team for more advice on money matters.