7 simple wellbeing tips to see you through the season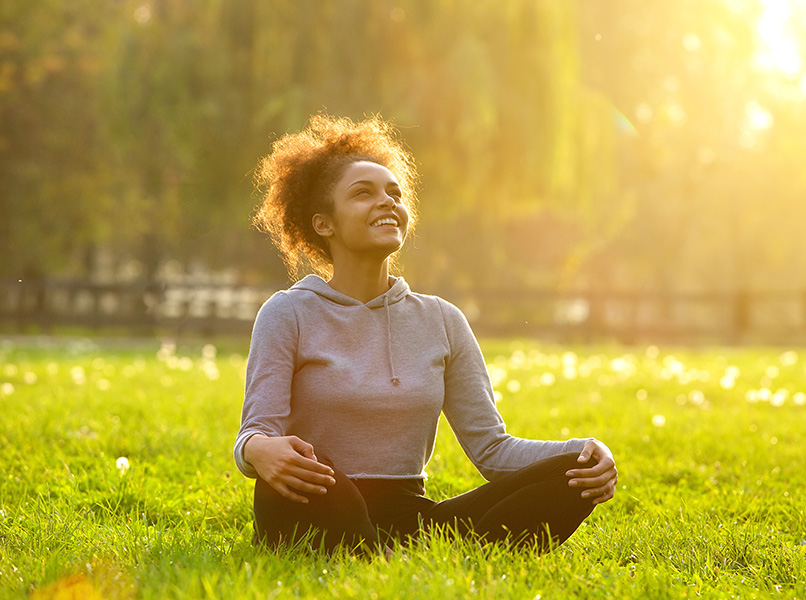 As we all know, January is rough as toast – but that doesn't mean it has to stay that way. Steph from our Health & Wellbeing team has some top tips on how to look out for yourself this season.
Moods can dip following the excesses of the festive season, but they can be lifted again. Here are some useful tips to help:
Get some natural light
Get outside during the day – even if it's cloudy the daylight can lift your mood
Keep your body active
Take the stairs not the lift
Go for a walk
Get off the bus one stop earlier than usual
Have a kick-about in a local park
Keep your mind active
Sign up for a class
Read the news or a book
Set up a book club
Do a crossword or sudoku
Research something you've always wondered about
Learn a new word
Socialise
Talk to someone instead of sending an email or a text message
Speak to someone new
Put five minutes aside to find out how someone really is
Take notice
Get a plant for your home
Have a 'clear the clutter' day
Take a different route to usual
Visit a new place for lunch
Give
Commit to an act of kindness once a week over a six week period
Get involved in a community project, charity work or simply help someone you know
Get help
If you're still feeling low and struggling please contact your GP or local services to ask for help. To find out what's nearby do a search on the Hub of Hope.
If you're an Onward customer, our Health & Wellbeing team offers a whole range of services you might not know about.
For example, we can give you support on drug & alcohol issues, mental health difficulties and isolation. We can also help you with issues you might face moving into your new home, or if your needs have recently changed.
Even if we're not able to help directly, we can also signpost you onto the best services to support you, so it's worth getting in touch even if you're not sure.
Get in touch to find out more about our health & wellbeing services