Our plans for new affordable homes in Murdishaw, Runcorn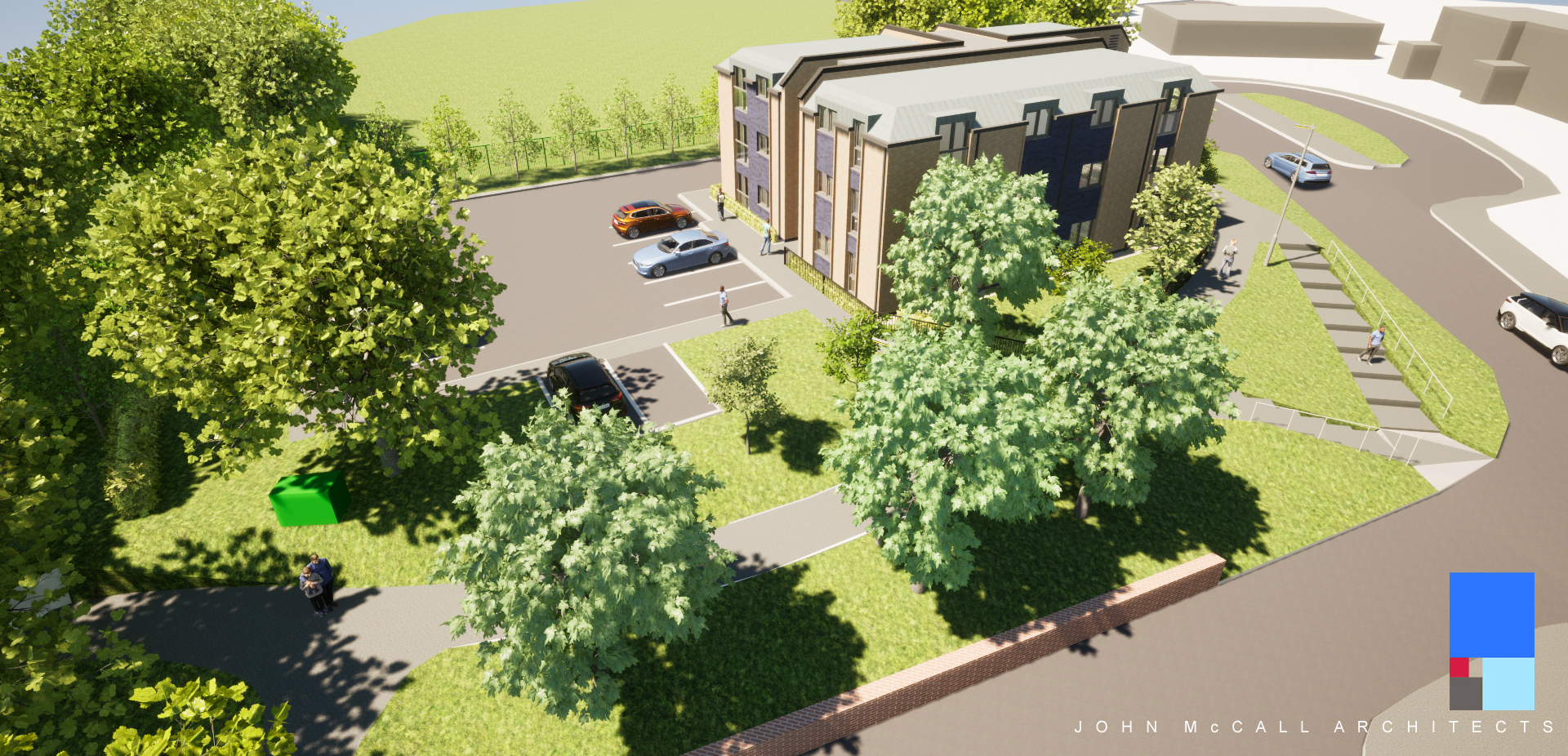 Our proposals
Onward is bringing forward plans to deliver twelve new, affordable homes in Murdishaw. Before we submit a planning application to Halton Borough Council, we want to hear what local people think, so please take this opportunity to view our plans and have your say.
Our plans are for twelve high-quality, affordable homes in a mix of one- and two-bedroom apartments in one three-storey building on the site of the former Murdishaw Methodist Church on The Ridgeway, near to the Co-Op Food store. We have worked closely with Halton Borough Council on these plans to ensure that they respond to current housing needs in the local area.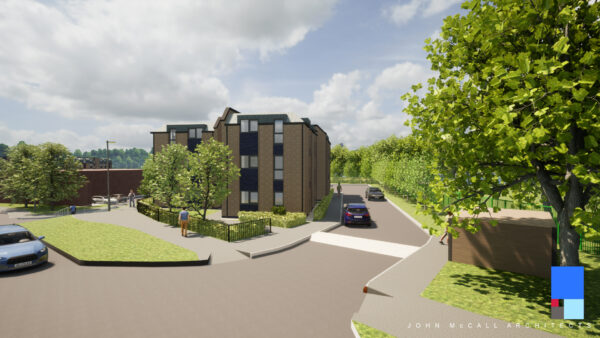 We plan to make all 12 homes available for Rent-to-Buy. This means that customers will be
able to rent the homes at a reduced rate (normally 80% of the market rent), allowing them
to save towards a deposit for a mortgage. This will provide an excellent opportunity for
residents to get onto the local property ladder whilst also providing much-needed homes and
redeveloping a currently unused site.
The Site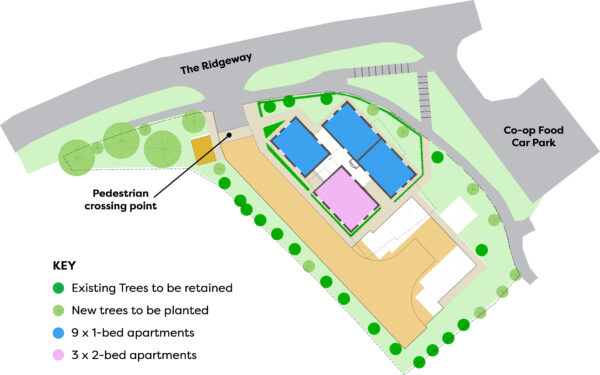 Halton Borough Council's Local Plan allocates this site for residential development and our proposals would bring additional affordable housing to the local area.
The site currently has colourful artwork on hoarding along its northern border with The Ridgeway. Whilst the artwork on the hoarding would need to be removed, we are open to  working with the local community to preserve this artwork on request.
Access
A 12-space resident car park would be accessed directly from The Ridgeway, with a new crossing installed for pedestrians. Residents will also benefit from access to public transport links, with Runcorn East train station less than half a mile away and bus stops nearby.
Environment
As part of the planning process, we will carry out assessments of the local ecology, trees,
the impact of noise and any risk of flooding. If we need to, we will put measures in place
to address any impacts of the development.
Local Services
The planning process includes an assessment of the impact that any new homes will have on services in the local area such as schools and GP practices, however, as this is a small site, any impact is expected to be minimal.
Next Steps
After this consultation, we will carefully review and respond to all feedback before submitting
a planning application later in the autumn.  If the planning application is approved, it is likely
that we will start on site in early 2024 and aim to complete the development by approximately mid-2025.
Have your say
Before we submit a planning application to Halton Borough Council, we want to hear from local residents, community groups and elected representatives. If you would have any feedback or questions about our proposals, please contact us using one of the options below:
Email: Ridgeway@onward.co.uk
Telephone: 0300 555 0600
Post:
Onward Homes
Renaissance Court,
2, Christie Way,
Didsbury,
Manchester
M21 7QY
Please share your comments with us no later than Friday 22nd September 2023.