#NAW2022: Q & A With Onward Repairs
As part of this weeks' #National Apprenticeship Week  celebrations, we caught up with Steve Russell, Head of Onward Repairs for a virtual coffee and Q & A chat on trade apprenticeship opportunities at Onward Repairs, and how investing in apprenticeships is a major part of their growth strategy.
Can you tell me about Onward Repairs?
Yes, Onward Repairs is part of Onward Homes, we're based in Altham on a small industrial estate and we have our depot there which serves as our main offices.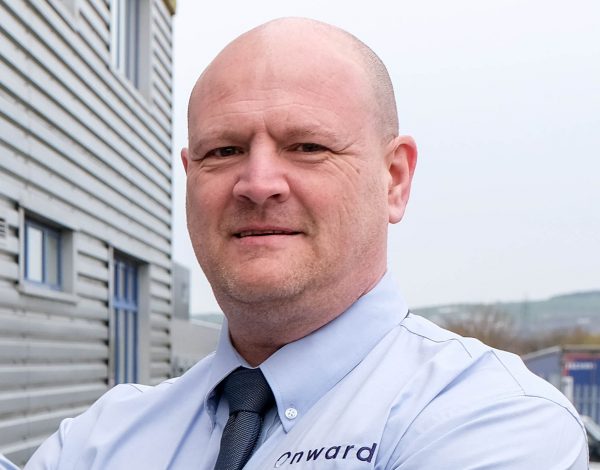 We provide repairs services including day to day repairs, works to empty/void properties as well as gas servicing and electrical testing to approx. 6,200 homes throughout the North West, from Lancaster and Morecambe down through Preston and Blackburn and across to Accrington, Burnley and up to Clitheroe. So as you can see a vast geographical spread!
We have just over 50 operatives at present who carry out the repairs including Joiners, Plumbers, Electricians, Gas Engineers, Painters. General Builders and Plasterers.
We also have around 20 managers and office staff who function from the same building. We are looking to grow the business and work that we currently carry out over the next few years.
Why is it important that the trade industry invests in apprenticeships?
It is vitally important that we invest in our future and apprentices are a major part in the growth and forward planning of Onward Repairs.
We try to ensure that apprentices live within the geographical areas we service to give back to the communities we serve, giving residents an opportunity to gain a trade, which they will have for life.
The benefits to the business is that we can train apprentices in the trades we require when looking to the future and to "futureproof" the business in general as well as investing in home grown talent. Our business growth means that there are opportunities for  permanent jobs after successful completion of the apprenticeship.
What types of Apprenticeships do you offer?
We currently have 6 apprentices, including Electricians, Painters, Heating Engineers and Joiners. This year (2022) we plan to double that amount by recruiting a further 6 apprentices in similar trades.
How does the scheme work?
We currently have partnerships with local colleges  who provide the training for all our apprentices. It is usually on a day release basis over 2 or 3 years depending on the trade, some apprenticeships take longer than others.
So a typical week for an apprentice would be 1 day at college and the remaining 4 days would be spent working with and learning from a time served tradesman of the same trade as they were learning.
For example an Electrical apprentice would spend 1 day in college learning the basics of electrics and the remaining 4 days 'on job'; watching, learning and eventually carrying out supervised work in customer homes / preparing empty homes ready to let.
Why choose Onward?
Onward is a great place to work, we value our apprentices therefore we pay the Real Living Wage, we offer a host of benefits including reduced gym membership, cycle to Work scheme, 31 days annual leave plus bank holidays, a matched pension. Check out this short film from some of our current apprentices on why they chose Onward and their hopes for the future.
How do I find out more?
If you're looking to embark on a trade career please visit the careers section of our website for all of our latest opportunities.
Just incase you missed it; Read this blog from Vicki Lomas, Head of People, on Onward's commitment and the future: National Apprenticeship Week – Onward