Merseyside
Wirral estate blossoms at North West in Bloom Awards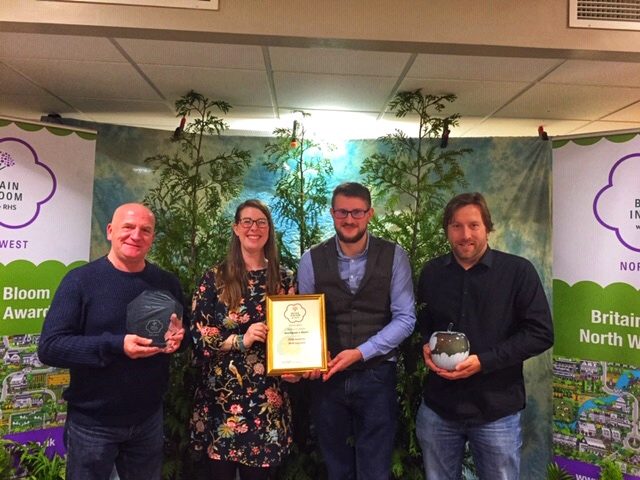 A Wirral estate is celebrating once again after scooping three prizes at the North West in Bloom awards.
The Beechwood estate in Prenton picked up awards for Best New Landscaping and Best New Entry, as well as a silver gilt medal for Best Village.
This is the third year running that the estate has been recognised at the prestigious Royal Horticultural Society (RHS) awards, picking up a silver medal award in the Best Village category last year and a Level 2 Award for Improvement in the Large Neighbourhood category in 2016.
Housing provider Onward – who manage the estate – have worked hard to spruce up the area over the summer with the help of local volunteers, tidying up and re-planting shrub beds and installing new wildflower areas.
They also added new planters around Onward's offices on Beechwood Drive, as well as installing a decorative boat display on nearby Fender Drive.
Judges from the RHS were impressed with the improvements when they visited the estate earlier this year.
Rich Barley, environmental services manager at Onward, said: "To receive a silver gilt and two discretionary awards this year is testament to the hard work that our team, partners and volunteers have put in to help transform Beechwood.
"We are committed to constantly improving the appearance of the estate, so we are delighted that our efforts have been recognised by the RHS once again.
"I'd like to say thanks to everyone who got stuck in to help Beechwood bloom. It just shows what a great community spirit exists on the estate."
Representatives from Onward collected their award at a regional ceremony held at the Southport Theatre and Convention Centre on Friday 2 November.