Merseyside
Residents have Speke-n – team awarded for 'outstanding' project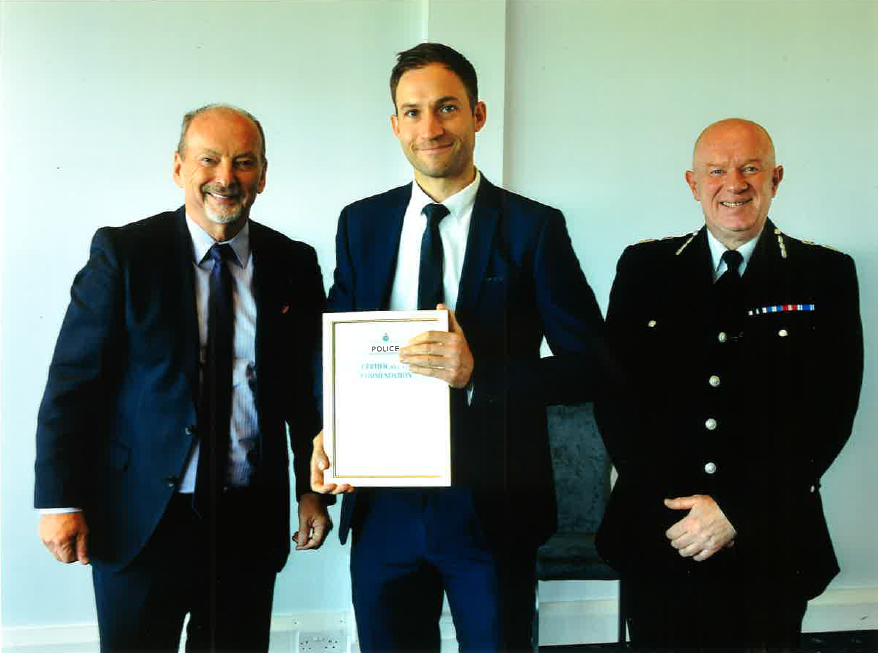 Members of the Onward team have been commended for their work in Speke, Liverpool, at a fantastic community ceremony.
At the Merseyside's Chief Constable's Commendation Ceremony on Friday 13th September 2019 Safer Neighbourhoods Specialist Joe Lazenby and Social Investment Specialist Erica Cormack were praised for their work in the local area.
Onward Neighbourhood Specialists Valerie Davies and Naomi Castley were also thanked for their support, alongside members of South Liverpool Homes and Merseyside Police.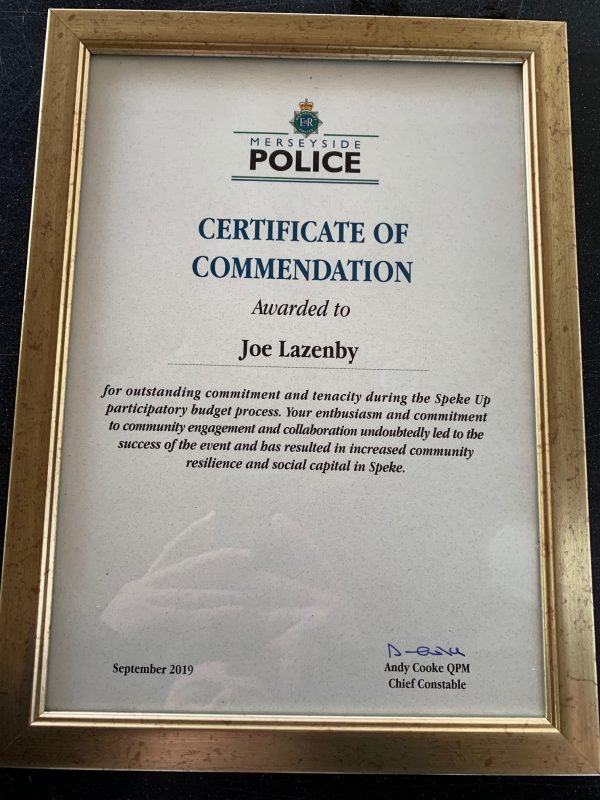 They were told they had shown 'outstanding commitment and tenacity during the Speke Up participatory budget process', which worked to bring residents' ideas to life in the local area.
The commendation read: "Your enthusiasm and commitment to community engagement and collaboration undoubtedly led to the success of the event and has resulted in increased community resilience and social capital in Speke."
The awards come off the back of the 'Speke Up' World Café event at the Speke Community Centre, known locally as 'The Commy', in November last year.
Over 70 members of the local community turned out to have their say on how the area could be improved.
Organised by the Speke Venny Adventure Playground, in partnership with Onward, South Liverpool Homes and Merseyside Police, the event was an opportunity for residents to share their views on the area and provide suggestions on what could be done to improve it.
Some of the issues raised by residents on the night included the dangerous use of scrambler bikes and quad bikes in the area, and the lack of clubs and activities for local teenagers.
All of the ideas and comments received at the event were taken away for consideration, following which Onward, South Liverpool Homes and Merseyside Police held several further meetings with the community to provide them with the feedback from the event.
The team asked the community to nominate community groups or develop a community initiative that would look at resolving some of the issues raised and help to reduce crime, anti-social behaviour and criminal exploitation.
There was another meeting to inform the community groups that Merseyside Police would be donating £26,000 of proceeds of crime act funding in order to fund the groups and initiatives.
Onward Safer Neighbourhoods Manager Gareth Ellis said: "Onward is proud to be part of the multi-agency approach to the 'Speke Up' project in Speke. Working with the people of Speke, Police and other key partners we have been happy to see the re-distribution of over £26k from the POC pot to local causes.
"Our hope is that this money will provide community groups the chance to a make positive impact in Speke, which is one of Onward's key neighbourhoods."
To find out more about our work in your neighbourhood take a look at our website