Lancashire
Onward set for success in Lancashire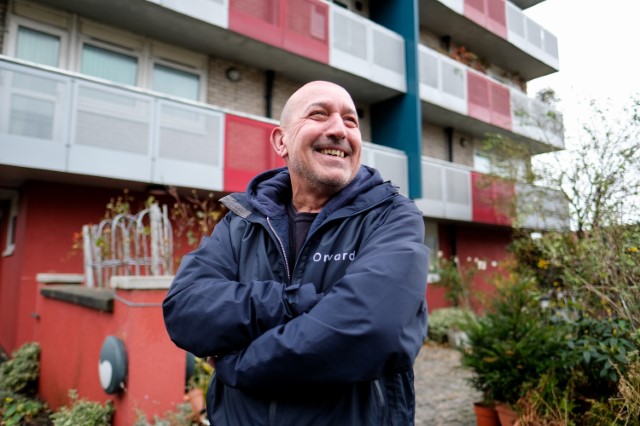 We update you on our progress in the region
In September we launched 59 plans for each of our different and unique neighbourhoods in the North West. These plans were developed with customer feedback and they set out our service commitments to customers for the year ahead. 
In this blog, take a look at the latest progress made in Lancashire and look forward to what's next. Alternatively, download your neighbourhood plan for an overview. 
Mediation does the trick
To help customers feel safer in their homes and neighbourhoods, the Safer Neighbourhoods team has launched a mediation service with contractors LINK whereby customers can seek support to help improve their relationship with neighbours. It has been heralded a great success by customers so far:
"Mediation has worked a treat and you have been absolutely amazing. If it wasn't for LINK, I would have still been on the phone to the police every day. After speaking with them, I am now able to take the time to understand my neighbour's history, and her challenges with raising an autistic child. I have taken the time to learn about autism, and now I am able to offer my neighbour a helping hand when she is struggling. I would 110% recommend mediation to anyone."
Encouraging biodiversity and more
The Grounds Maintenance and Environmental Services team have taken on customer feedback to address the issues that are most important to customers in Lancashire. Over the past few months, they have created more green spaces and biodiverse meadows in Huncoat and Oswaldtwistle and helped to keep neighbourhoods looking presentable by hosting more Skip Days, such as in Preston.
No more knife crime
The Safer Neighbourhoods team in Avenham, Preston has been working in collaboration with Lancashire Constabulary to tackle antisocial behaviour (ASB) and improve the safety of the Avenham community.
As part of this collaboration, the team has supported the local police force in the installation of a knife bin in the neighbourhood to encourage the surrender of harmful weapons and prevent violent crime.
The team has also been working with the local police force to organise events in the community which raise awareness about the dangers of organised crime and the consequences of possessing harmful weapons. They plan to start visiting local schools to give talks on intervention and support.
Investing in communities
This Spring, the Social Investment team supported Community Solutions with colleague volunteers to deliver wellbeing boxes to customers across our Hyndburn neighbourhoods who have had to shield. More than 250 boxes went out in total.
Meanwhile in Avenham, Preston, we reached a provisional agreement with the Foxton Centre to provide match-funding and supporting statements to help with their bid to the National Lottery Community Fund to help re-purpose the facility as a dedicated youth and community centre.
£18,000 for community projects
The Onward Community Fund is an initiative which provides financial support to neighbourhood groups and projects. In the last year, we provided around £100,000 to 37 projects, helping to deliver valuable experiences and opportunities to local people. In Lancashire alone, we supported 8 projects totalling £18,985 of investment.
Grants awardees included Aawaz, a community sewing project for South Asian women in Central Accrington; Hyndburn Stepping Out, a community walking group; and All Saints Primary Community Garden in Clayton le Moors.
If you know about a group or project that could do with a boost, let us know and be in line for a grant. Find out more and complete an application form here.
 What next?
Over the coming months we'll be working hard to deliver services in our neighbourhoods while managing COVID restrictions and operating safe systems of work. 
Some of our key focuses in Lancashire during the next few months include:  
Addressing ASB

Making improvements to existing schemes

Delivering new investment and completing the build of new homes

 

Hosting more community activities and encouraging customer engagement




 
If you'd like more information about the ongoing work in our neighbourhoods, or the services we offer – including wellbeing programmes, financial support and lots more – please get in touch on 0300 555 0600. 
Download your neighbourhood plan and see our vision for the future here.