Onward Homes becomes Homes England Strategic Partner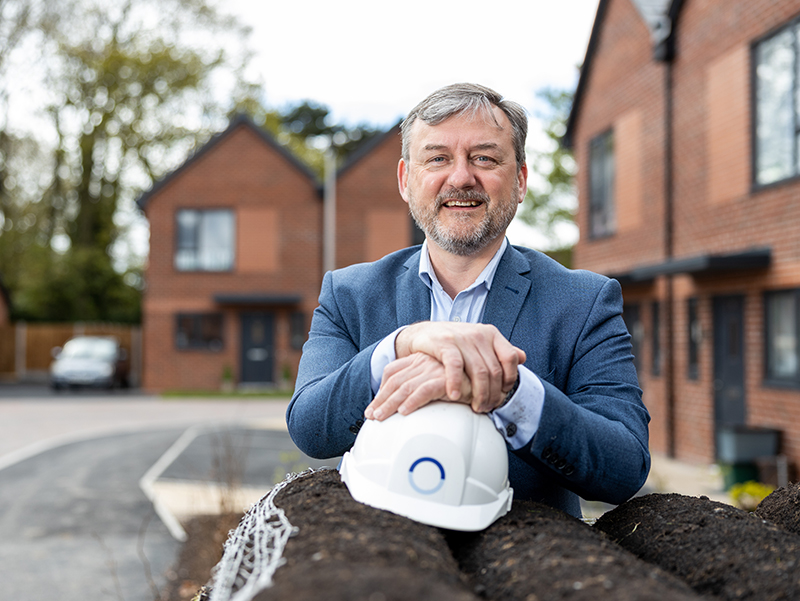 As a leading North West housing association, we have secured £152m from Homes England to deliver 3,208 affordable homes in the region.
Onward Homes owns and manages 35,000 homes across Greater Manchester, Lancashire, Cheshire and Liverpool City Region. Now it has been announced that Onward has been successful in its bid for Strategic Partnership status with Homes England, securing £152m of grant from the Affordable Homes Programme (AHP) announced by Government this week. Up to 600 homes of the programme will be delivered in partnership with Progress Housing Group.
The AHP funding will support delivery of 3,208 homes by 2026, providing the backbone of plans to build 5,000 homes by 2030. A range of tenures will be provided to meet the variety of housing aspirations, including 38% affordable rent, 12% Rent to Buy, 40% shared ownership and 10% supported. Modern Methods of Construction (MMC) Category 1 and 2 (pre-Manufacturing, 2D and 3D primary structural systems) will be applied across the whole programme.
Executive Director of Property, Sandy Livingstone, said: "We are ready to get building. Around half of the land pipeline needed to deliver the homes supported by the AHP grant is already in place. Now we are seeking new partners and opportunities across the region to turn these big numbers into real homes for customers."
The grant allocation follows a successful first bond issue by Onward earlier this year, which was met with strong demand from the market and raised £215m on favourable terms to support delivery of the business plan. Against this background, the AHP award of £152m will unlock a total investment of around £600m in building new homes in the North West.
Chief Executive, Bronwen Rapley, said: "Onward continues to build its capacity to make a positive impact in lives and communities. The grant award follows our first successful bond issue to provide a secure financial basis for our plans to build 500 homes a year. We are also preparing extensive investment in our current portfolio to provide all of our customers with safe, green and secure homes."
View our film here: Onward Development July 2021