Merseyside Spring Update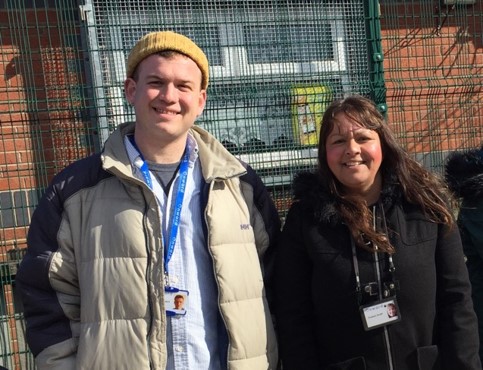 Delivering our neighbourhood plans in the region
In 2020 we launched local plans for each of our neighbourhoods across the North West. These plans were developed working with customers and set out our priorities for your neighbourhood.
In this blog, you can read about the latest progress made in Merseyside and look forward to what's next. You can also download your local neighbourhood plan for an overview.
Investing in Merseyside
It's been a busy few months in Merseyside with a range of social investment projects taking place across the region.
In Kensington we worked with Crawford College to deliver the Sew Ur Path project, a six-week workshop aimed at developing sewing and clothing repair skills.
Over in Speke and Garston we have delivered the popular Cracking Good Food project, working in partnership with the NHS to deliver free budget cooking classes, as well as delivering mental health workshops and first aid training.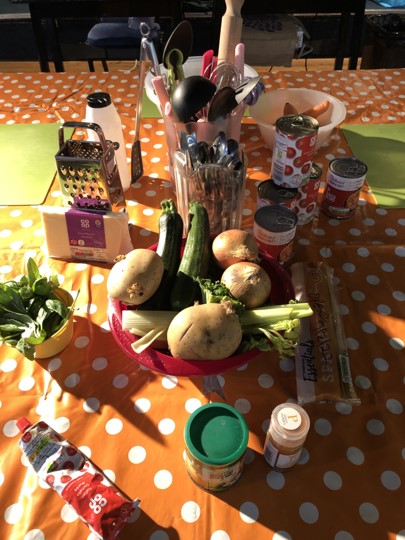 The Urban Roots community allotment project in County and Warbreck has proven popular, particularly with green thumbed residents.
Our Social Investment team has also worked with the Murdishaw Community Design Team to help deliver the vision for the new local centre.
Neighbourhood improvements
Over the last few months, we have completed a range of projects across Merseyside to help improve our neighbourhoods.
A programme of works has started at Conway Lodge, including new communal doors and intercoms. We have also installed new communal doors and intercoms at Albert Place in Widnes, Old Liberal House in Winsford, and Acorn Court in Toxteth, ensuring that the buildings are safe and secure.
The Sunnyside car park renewal has made a significant improvement to the front area of the building and will help ensure the communal areas are kept clean. Planting has also been completed at the recently cleared communal area at Acorn Court, brightening up the space for residents.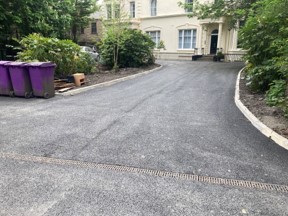 We have undertaken site improvements at Courtier Close, Conway Lodge, Morley Court and Rosemoor Gardens. Hedge removal works are in progress at Castlefields and have been completed at Windmill Hill. Gorsewood woods has recently been coppiced, giving a 360 degree view of the Murdishaw play area.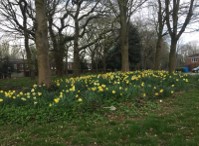 A planting day was held at Beechwood in April, which was well attended by local residents. There are also plans to create a community gardening group for customers on the estate.
Fly tipping remains a significant issue across Merseyside and our Environmental Services Team is working closely with neighbourhoods colleagues to implement our fly tipping and waste management approach. Priority areas in Merseyside include Kirkdale, Murdishaw, Princes Park and Windmill Hill, as well as initiatives in other neighbourhoods.
The refurbishment of the May Logan Centre in Sefton is almost complete, with a new reception area, waiting areas and loft space conversion carried out as part of the work. We have continued to deliver our services at the Centre throughout the refurbishment and look forward to welcoming customers to see the improvements and use the facilities here.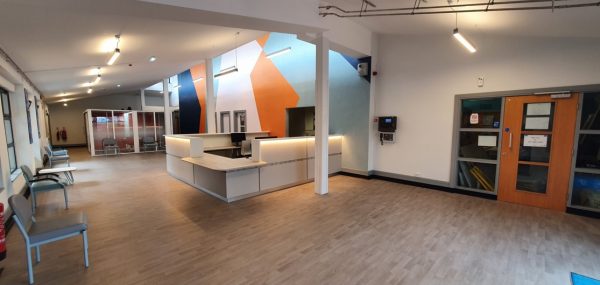 Hoarding Awareness week is also approaching, and our Hoarding team has worked closely with the Merseyside Peer Group on a hoarding conference to be held in early May. We also continue to raise awareness of hoarding and provide support where needed.
Keeping our neighbourhoods safe
Our Safer Neighbourhoods team continues to work to ensure that our customers feel safe in their homes and communities.
In January the team joined police, representatives from Liverpool Council and other registered social landlords, talking to residents around Breck Road in Anfield about issues including drug use and dealing, damage to property, violence and disorderly behaviour, littering and dumping, and inappropriate and dangerous parking in the area.
The Safer Neighbourhoods team has undertaken targeted work in ASB hotspots across Merseyside. Parts of Croxteth have seen a rise in ASB and hate crime and we are working closely with neighbourhoods colleagues and local partners to resolve these issues.
Over in Kensington, the team has attended regular police station drop in sessions to share information about ASB issues in the area – a key issue for many residents. Our Safer Neighbourhood Team is also looking at setting up a monthly surgery in Princes Park to raise awareness of ASB and how to report it.
In County the team has worked with colleagues in Social Investment to support and provide funding for Boxing Club, who are based in North Liverpool and work with around 200 young people a week.
A new project called "Clear Hold" and "Build Project Derail" has started in Beechwood, aimed at tackling youth disorder on the estate and improving engagement with the community.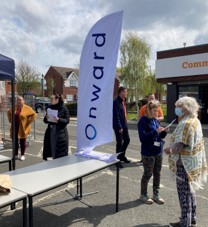 Engaging with customers
Our Customer Engagement team has been busy across Merseyside over the last few months, recruiting new customers and engaging on a variety of issues.
The team has been involved in regional engagement activities throughout winter and early spring, working with customers on the consultation for the Murdishaw Bungalows Programme. They have also worked with colleagues to consult customers in Beechwood on gardening and led a visit to Sefton Park and Picton.
In Kirkdale the Customer Engagement Community has been promoted through a door knocking session, along with providing customers with information about the local Community Shop and energy efficiency advice.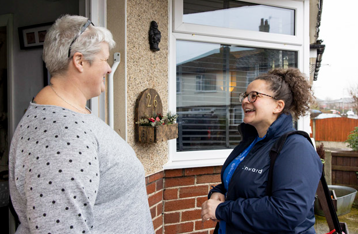 They've also continued to engage with the Merseyside Repairs Working Together Group, expanded the membership of the Complaints Forum, and are looking to recruit new Merseyside members to the Onward Scrutiny Board.
Almost 40% of the Customer Engagement Community are in Merseyside, ensuring a strong voice for customers across all neighbourhoods. If you're not already part of the CEC, why not join?
If you see our Customer Engagement team out and about, stop and say hello and let them know what you think matters in your neighbourhood.
New homes across Merseyside
The first phase of Westminster Road has been handed over, providing new family homes in Kirkdale, with phase two of the development well underway.
Additional affordable rent homes at Southport Road in West Lancashire and Finch Lane in Liverpool are due for completion in the coming months, and schemes are being built in Liverpool, Runcorn and Wirral which will provide new homes in these neighbourhoods.
What next?
Over the coming months we'll continue to support projects and deliver key services across Merseyside.
Some of the issues we'll be focusing on include:
Tackling fly tipping across Merseyside
Improving planting and bedded areas across neighbourhoods, including preparing for Britain in Bloom
Agreeing the next phase of the hedge removal project
Delivery and installation of bird boxes at schemes
Continuing improvement works at Conway Lodge and installing new communal doors and intercoms in Castlefields and Bebington
Completing the roof at Brereton Close
Raising awareness of hoarding, including staff training
Holding events across Merseyside for ASB Awareness Week in July
Leading community projects in Beechwood, Everton and Kensington
Undertaking Board visits to neighbourhoods across Merseyside
Delivering a Customer Engagement Community recruitment campaign across South Liverpool and Garston
Running information sessions in Beechwood and Murdishaw
Developing more colleague volunteering opportunities across Merseyside
If you'd like more information about ongoing work in our neighbourhoods, or the services we offer – including financial support and ways to get involved in your community – please get in touch on 0300 555 0600.
You can also download your local neighbourhood plan and see our vision for the future here.