Making the Onward Difference with our Community Fund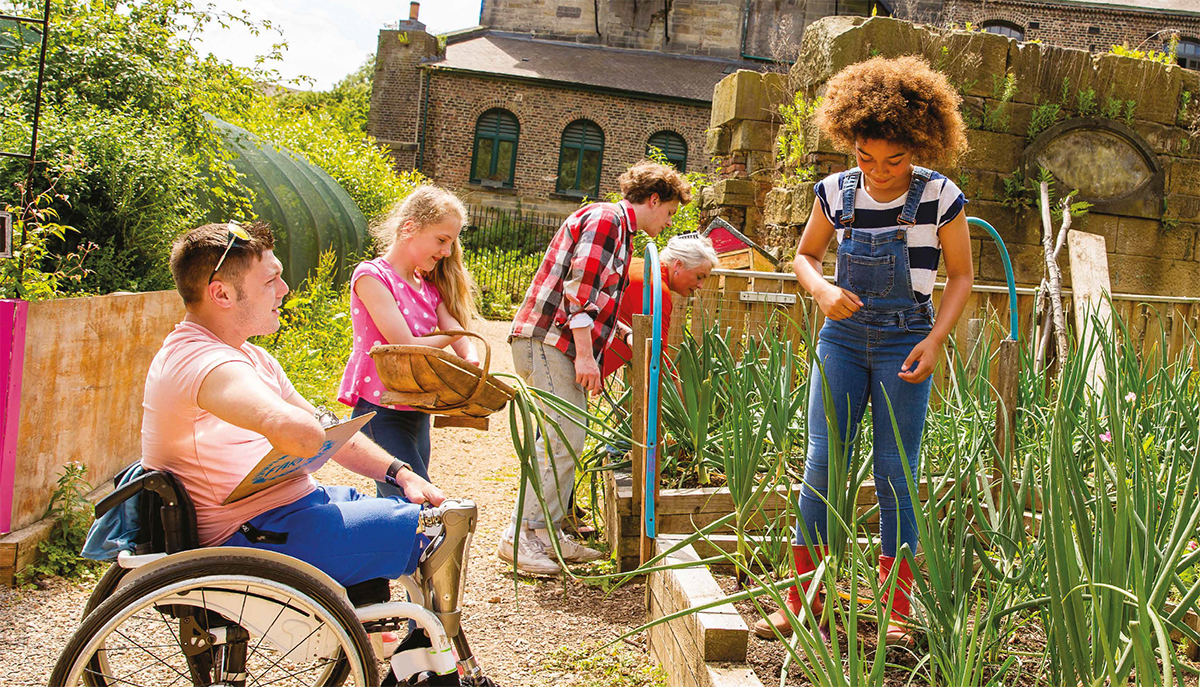 The Onward Community Fund was launched in 2017 to provide support to community organisations and projects in our neighbourhoods across Lancashire, Merseyside, Greater Manchester and Cheshire.
Organisations can submit a funding application of up to £2,500 for a project that tackles one of our social investment themes, including building stronger communities, employment and training, digital inclusion, building community food resilience, youth provision, mental wellbeing, and green spaces.
In this financial year alone, over £66,000 has been distributed by Onward to forty-four organisations in the North West, helping to make a positive difference to our local communities.
Supporting local organisations with the fantastic work that they do is part of our ongoing commitment to have a positive impact in the communities we serve. We are committed to working with community groups to help them make a difference in their local area.
Last month, the Onward Community Fund awarded over £18,000 to eight new projects to help get their ideas off the ground. We wanted to spotlight some the great community projects we have provided support to and highlight the work they do.
Longridge Community Arts – Furthering skills and employability of young people
Based in the Ribble Valley, Longridge Community Arts applied for £2,475 of funding to support their new project to create a podcast for young people in the area produced and directed by local teenagers and young adults. The podcast aims to provide a group of young people with new skills to get them ready for the employment market, such as research, marketing, script writing, interviewing and public speaking, as well as teaching them critical aspects of business and enterprise.
Rachael Ray, Manager of Longridge Community Arts group, said:
"The funding from Onward is a massive boost to Longridge Community Arts' project to create a new podcast for young people. We aim to create a space where they can discuss the issues that matter to them and creates a platform where young adults can explore issues, interview people or just have some fun!"
Bee Wirral CIC – Supporting digital inclusion
Bee Wirral CIC is a not-for-profit organisation based in Merseyside that aims to support the community to support itself by helping individuals and families to make positive life choices, reaching their full potential. The funding for this project was used to help people access education, support services and financial assistance online as the organisation was able to purchase six desktop computers for residents to use and supply a worker to provide drop-in IT sessions.
Donna Golding, Director of Bee Wirral, said:
"Educational attainment in Birkenhead is low with many adults having little formal education, a fear of failure and lack of opportunity in the area to access courses on the estate. This project has allowed residents to have access to online training and education, with the goal of gaining qualification."
Ark of Hope – Celebrating diversity
 Based in the Hattersley, Ark of Hope applied for £1,437 of funding to provide resources to facilitate meetings for local people to learn more about African culture. The group will organise activities such as sewing classes to teach traditional crafts, host a drumming circle and will provide Nigerian food so participants can taste some of the national authentic dishes.
Arike Lanlehin, Chair of the Ark of Hope, said:
"We wanted to find a way to allow the community to come together, hear stories from one another and learn more about African traditions. Members of our community will be able to experience something new through group activities. It's important that we raise awareness of black history and participants are encouraged to ask questions and become more familiar with Nigerian culture."
The Community Fund has been a huge success so far and an example of the Onward Difference in action. We cannot wait to see how groups and projects grow and develop with the funding they are awarded.
The next round of funding closes on 15th May 2022, so if you are involved in a group that could benefit from some extra investment, please click here to find out more about the Onward Community Fund and how you can apply.