Merseyside
Community Shop Beechwood Opens its Doors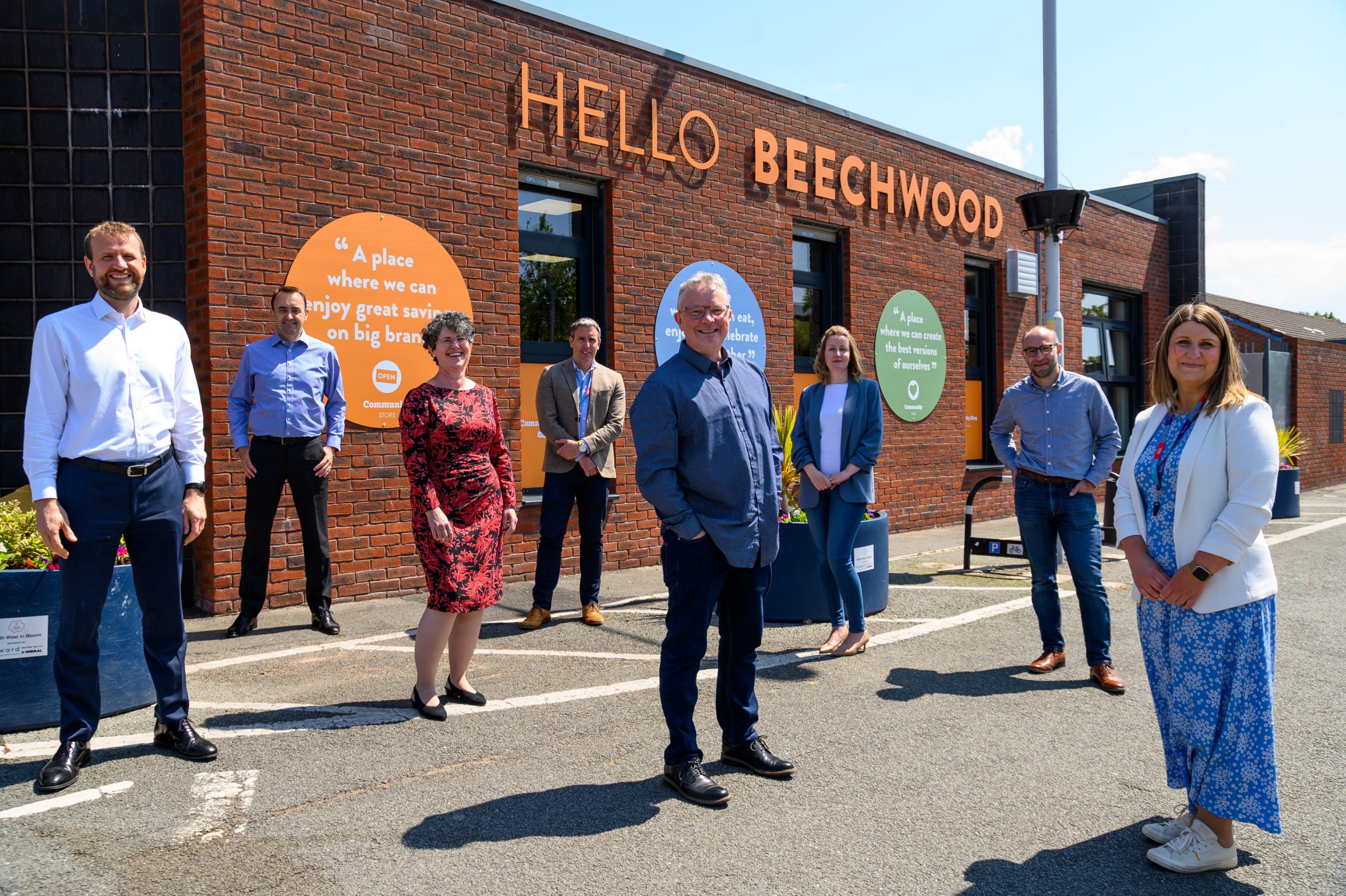 Social supermarket Community Shop Beechwood officially opened its doors in Wirral last Wednesday (23 June).
The new store will offer heavily discounted food and products, which are on average around 50% off the normal retail price, helping families to stretch their budgets further. These have mostly been donated by major retailers and manufacturers and would otherwise have gone to waste.
Alongside the discounted items, members will have access to the Community Hub and Community Kitchen. The Hub will provide personal development support with everything from home budgeting to interview skills and business courses, while the Kitchen will offer wholesome hot meals to members and their families, with children eating for free.
Community Shop Beechwood has been made possible thanks to support from Onward Homes and partners; Ocado, Little Centre, Tranmere, Big Local, Be Wirral and Wirral Council and the new facility is set to support an estimated 750 members.
The Mayor of Wirral, Councillor George Davies officially opened the store at an official opening ceremony last Wednesday (23 June). Where members were invited in-store, and Community Shop's chefs delivered live cooking demonstrations.
Team mentors were on-hand to discuss the varied training and development programmes on offer, and current members from other stores were also in attendance, sharing their personal success stories.
Sandy Livingstone, Executive Director of Property at Onward, said:
"Onward stives to make a positive difference in the communities we serve. This is the third store we have opened with Community Shop in the North West, following on from the success of the Halton and Liverpool stores.
The health and wellbeing of our customers is important to us, we are partnering with Community Shop who offer good food at affordable prices plus a wider range of  services,  placed at the heart of the community.
 "We have a long term commitment to working for and supporting the community on the Wirral and in Beechwood and Ballantyne. It's a pleasure to actively facilitate  the opening of this new Wirral store."
Natalie Brown, Head of Community Shop said:
"We're really pleased to be able to announce the opening date of Community Shop Beechwood, which we are delighted to be bringing to Wirral. Community Shop will support local people in the area, whilst having a positive impact on the environment by tackling food waste.
At the moment it's more important than ever to be helping those going through challenging times, and we want Community Shop Beechwood to be a pillar of support for those who need it. We would really encourage eligible individuals and families to sign up as soon as they can, so that they can immediately benefit from the provision in store once opened."
The store, located in Manor House on Beechwood Drive (CH43 7ZU) and is open for membership to people who live locally, receive welfare support, and are motivated to make a positive change to their lives. Anyone who is eligible can sign up for membership here.