Merseyside
Work starts on affordable homes in L17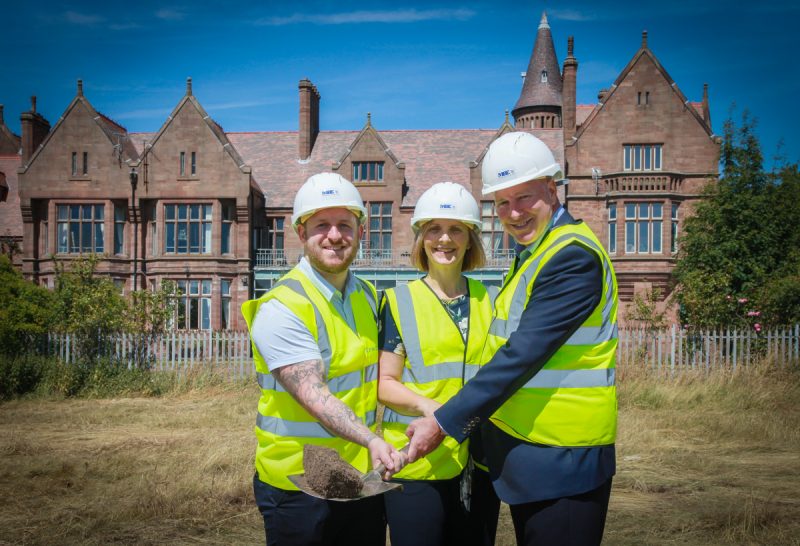 Work has started on a new £3.6 million affordable housing scheme on Colebrooke Road in Aigburth, Liverpool.
The scheme is to be called Clifton Gardens in memory of Louise Clifton from Allerton, a sales manager at Onward, who sadly died at the age of 32 in 2015.
Her brother, Shaun Clifton, was invited to cut the first sod of turf to officially mark this important milestone, along with Lin Powell, head of development at Onward, and John Morris, chief executive of MBE Construction.
The development of 24 new homes sits at the southern end of the grounds of The Turner Home, a historic house which has operated continuously as a home for retired gentlemen since 1885.
Designed in partnership with The Turner Home, Onward is offering four properties for affordable rent and 20 homes through their shared ownership scheme.  The scheme includes four 1-bedroom apartments and twenty 3-bedroom terraced houses.
Lin Powell, head of development at Onward, said: "We've worked closely with The Turner Home to create a scheme that's in keeping with the historic property and uses materials and detailing to reflect the Victorian architecture of the house.  This is a lovely development which offers much needed affordable housing in Aigburth. This will provide a rare opportunity for local people to buy a new home in L17 and get a first step on the property ladder."
A managed wildlife garden will be created next to the site, enhancing the public open space both for the local community and wildlife.
Sue Newton, Chair of the Trustees for The Turner Home, said: "It's great to see work start on site and we'll watch the development take shape with interest. We look forward to welcoming our new neighbours when they move in next summer and together we can all enjoy the new wild life garden."
This scheme was supported by a Homes England grant of £488,000.
The development is due to be completed in June 2019.
Designed by architects Halsall Lloyd Partnerships (HLP) who are located in Liverpool and the main contractor is Birkenhead – based MBE Construction.
For more information on Onward visit onward.co.uk, email  sales@onward.co.uk or call 0151 708 2421.