Merseyside
Social supermarket coming to Liverpool's Walton Road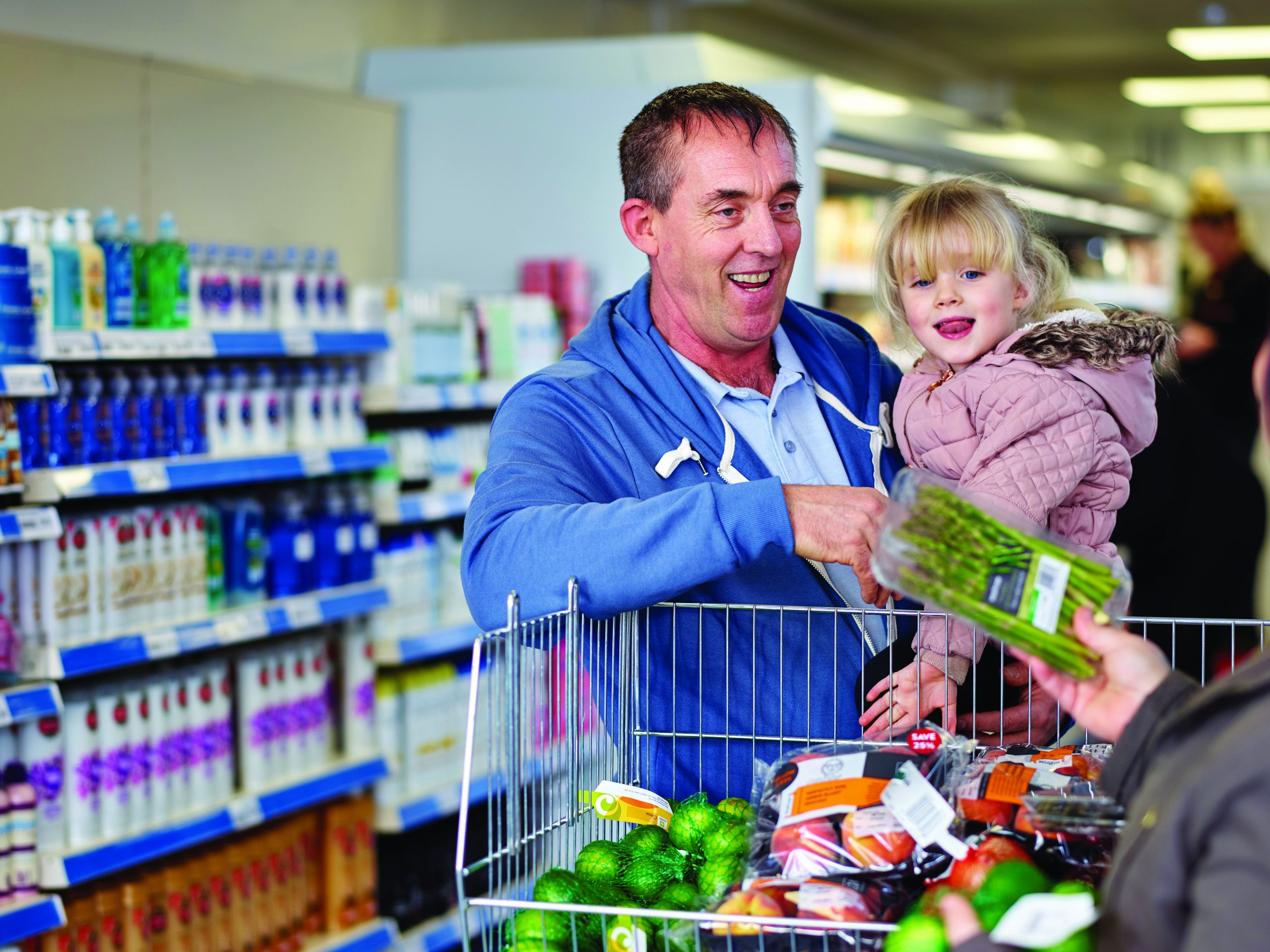 Offering heavily discounted food and products, the new Community Shop branch will be based out of our former office on Walton Road and Onward customers can apply for membership.
Community Shop, an award-winning social enterprise and the UK's first social supermarket chain, is set to open its new store at 211 Walton Road in Liverpool 4 in September, providing the local community with access to high-quality, low-cost food and household products.
Becoming a member
Membership of the new Community Shop – L4 is open to people who live locally, receive welfare support and are motivated to make a positive change to their lives. This includes customers of Onward, who has given Community Shop the use of its former office for the new store. Funding for the conversion works was provided by Onward, Ocado and Riverside.
Members will have access to heavily discounted food and products, which have predominantly been donated by major retailers and manufacturers and may otherwise have gone to waste. Shoppers can expect to access items up to 70% off the normal retail price, helping to stretch family budgets further.
You can apply for membership on the Community Shop website.
Community Hub and other services
The revenue raised from the in-store sales will be invested in the Community Hub, where members can gain access to personal development support, with sessions including everything from cook clubs and home budgeting, to interview skills and business courses.
The store will also house a Community Kitchen, offering wholesome hot meals to members and their families. Community Shop is a registered provider of the Government's Free School Meal voucher scheme and will also offer an additional £15 voucher match to families who are eligible during the school holidays.
It will also create up to 10 local jobs, with vacancies available in retail, hospitality and development roles.
We're working closely with Community Shop to build on the partnership formed when it opened its most recent store in Halton in December 2019 in our former office and by part-funding the conversion. In Halton, we deliver collaborative development sessions and supply a meeting space for our customers.
Community Shop also recently joined forces with Everton in the Community and Ocado to create and deliver over 12,000 emergency food parcels to those most in need in the local area during the pandemic.
Working in partnership with Liverpool City Council, local charities and organisations, Community Shop – L4 seeks to complement the work already being delivered in the area, as it helps generate further positive social and economic impact for those most in need.
Bronwen Rapley, Chief Executive, Onward Homes said: 
"We are delighted to build on our partnership with Community Shop and to support their work across the City region. Onward has been a part of the community in this part of North Liverpool for many years. Placing this building in the hands of Community Shop demonstrates our commitment to the area and supports our mission 'to create a positive difference in the communities we serve'."
Steph McGinty, Retail, People and Communities Director, Company Shop said:
"We are thrilled to be bringing our social enterprise to the heart of Liverpool, where we will be working closely with the various local organisations, charities, and community members to help make a real difference to the lives of individuals and families across the region.
"We have already worked with numerous local partners to ensure that we compliment their services and that we are offering the very best retail and personal development proposition to our members, as soon as we can officially open the doors to our Community store, hub and kitchen in September.
"We are very grateful for the support we have received so far from Liverpool City Council, Dan Carden MP, Onward Homes, Ocado and various other businesses which have welcomed us with such open arms and enabled us embark on our ambitious plans to deliver further positive social, economic and environmental impact across Liverpool. In the meantime, we very much look forward to welcoming new members to our store in September".
Jo West, Head of Sustainability, Ocado Retail said:
"Community Shop make an incredible difference in the local communities they operate in. We couldn't be prouder to donate to help them to bring food to people in great need and provide support to the local communities during this very difficult time, and to help boost the pace of the upcoming store opening in Walton Road so that even more people can benefit from their provision."
Community Shop is part of the UK's leading redistribution organisation, Company Shop Group. Community Shop operates five social supermarket stores in London, South Yorkshire, North East Lincolnshire and the North West.
Take a look at the impact the arrival of the recent Halton branch had on the community:
To apply for membership Onward customers and the local community can call 0300 555 0600 or visit the Community Shop website
Image: Richard Moran courtesy of Community Shop