Lancashire
Residents saddle up for cycle re-cycle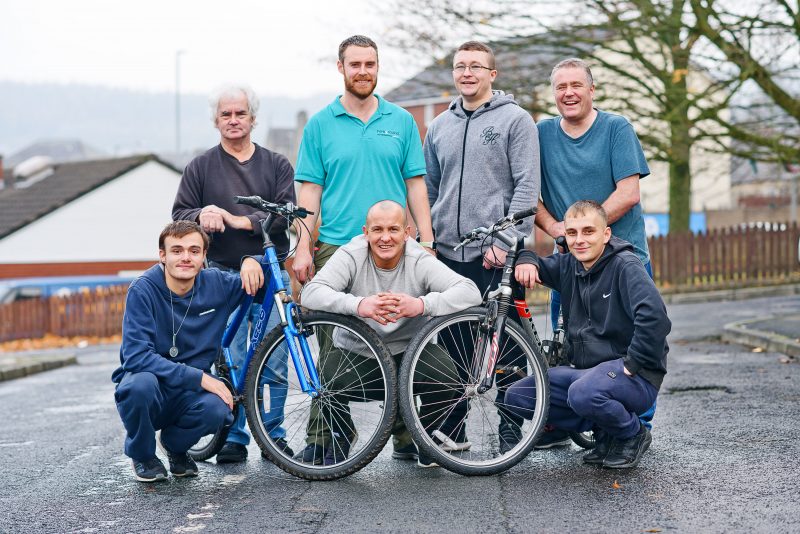 Bikes destined for landfill recently got a facelift thanks to a community project which aims to improve skills.
The FREE cycle-recycle workshop took place last week at Accrington Community Learning Centre, where residents attending were gifted a recycled bike that would have otherwise been disposed of. Attendees were shown how to strip the bike down and refurbish it, returning it to its former glory.
The two-day course covered all aspects of bike maintenance, including how to change the tyres, replace the chain and check the lights, to help make the bikes roadworthy.
The workshop was funded by European Social Fund  and organised by Onward's 1st Call project as part of their More Positive Together programme, which aims to tackle barriers and help people overcome challenges to develop their essential skills.
The course was delivered by Newground, in partnership with Active Lancashire, LCC Waste Management Services, and the Police Crime Commissioner, and those attending got to take away the bike they had been working on, along with a free helmet and a hi-vis equipment.
John Duffy, aged 56 from Accrington, who attended the course, said: "The best workshop I have ever been on. I totally enjoyed the two days and the new friends I have met. I have already been out on a couple of short trips on my bike over the weekend."
Elaine Embley, project manager at Onward, who helped organise the workshop, said: "We wanted to do something that would not only teach people a new skill, but help residents save money and keep fit. Today's event has been a great success and it's also good for the environment too – we're already planning the next workshop!"
The More Positive Together programme is available to people of working age who aren't currently in employment. If you would like to hear more about the opportunities on offer, please contact Elaine on 01254 238 533.
More Positive Together (MPT) is an impactful Lancashire wide project, funded by the European Social Fund which helps 2,250 people to improve their skills and employment prospects. The project is a collaboration between housing associations, local authorities and third sector organisations, and it is clear to see that the relationship is proving to be highly beneficial for Lancashire residents and communities.