Greater Manchester & Cheshire
Partnership brings 46 new homes to Heywood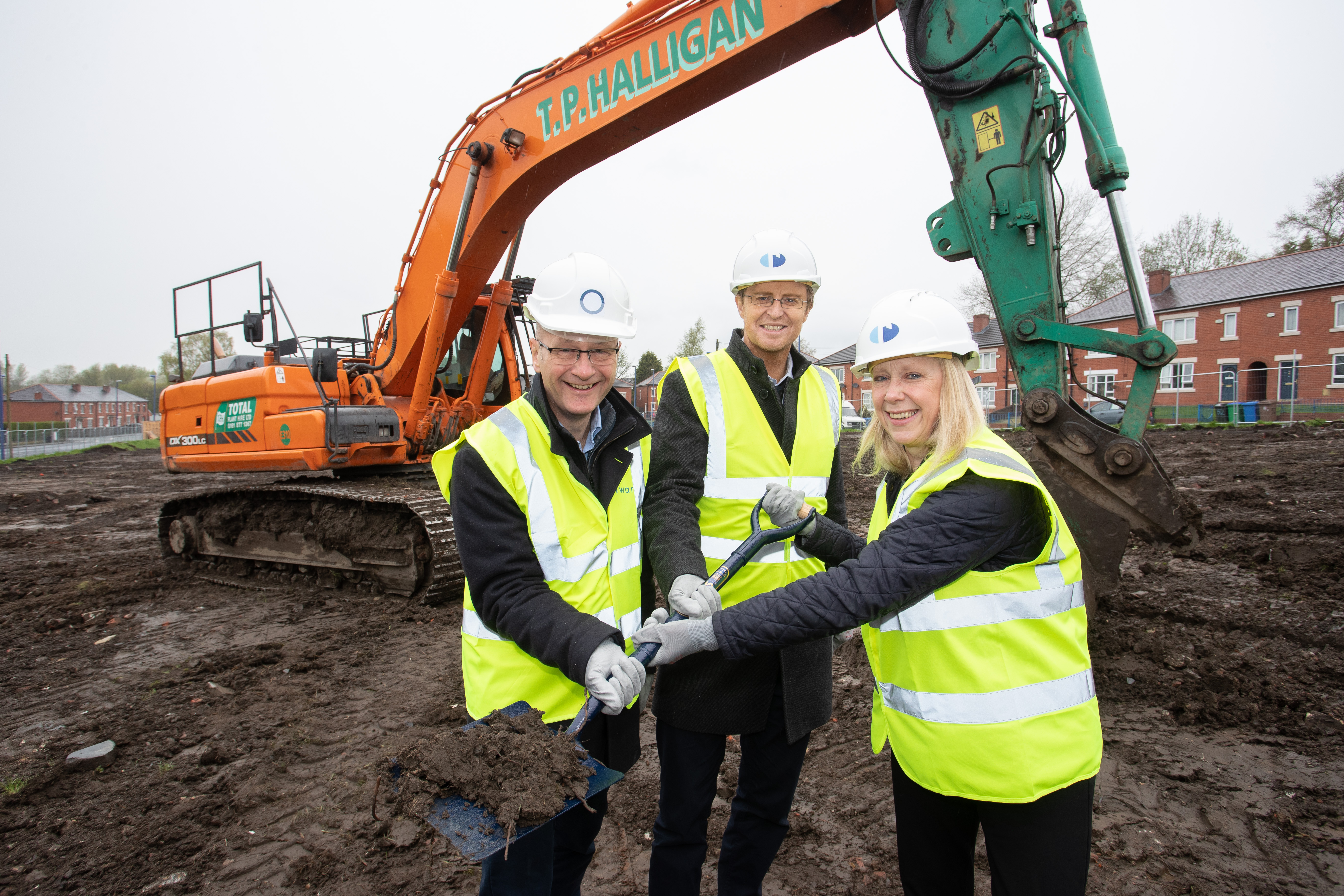 Work has begun on a new development of 46 homes at a vacant brownfield site in Heywood, Rochdale.
The first sod has been cut for Cedar Gardens, a mix of two- and three-bedroom, detached and semi-detached properties, aimed at helping local people get onto the housing ladder.
Onward is delighted to be working alongside Russell Homes on the project, and will be taking a total of 16 properties for shared ownership, affordable rent and rent-to-buy.
The project, which will be Onward's first new build scheme in Heywood, will provide much-needed regeneration to the two-acre site in Cedar Avenue, in the heart of the town's residential area.
Liz McInnes, MP for Heywood and Middleton, was there to mark the official 'groundbreaking' along with representatives from Russell Homes and Onward.
She said: "Heywood desperately needs high quality new housing at an affordable price for both buyers and renters. I am pleased to see this development getting underway; regenerating a brownfield site, and with the promise of providing local people with the chance to purchase or rent a new home within their own community."
Alastair Cooper, executive director for operations at Onward, said: "We have been actively seeking a development partner to help us deliver quality new housing within the communities we serve. Russell Homes is known for quality, in terms of design, specification and materials, and has a track record of working in partnership with housing associations. Cedar Gardens is perfectly located to support the Heywood community with a selection of properties for both rent and shared ownership."
Daniel Kershaw, Russell Homes director, said: "This development is a great example of how a public and private partnership can bring benefits for a community and meet a very specific housing need. Working together with Onward and Rochdale Council, we are investing £8million to deliver 46 new family homes that will be available for local people to have the choice to rent or to buy."
Councillor Neil Emmott, cabinet member for housing and environment at Rochdale Borough Council, said: "This brownfield site has been vacant for a number of years, so we're pleased to see it being brought back into use. This project will create attractive new housing for the local community and will also have shared ownership options to make it easier for first time buyers in the area to get onto the housing ladder, which is really good news."
Homes England has contributed around £500,000 to the £8m development as part of its drive to support brownfield regeneration. The first homes are set for completion by May 2019.