Our first Environment Social Governance (ESG) report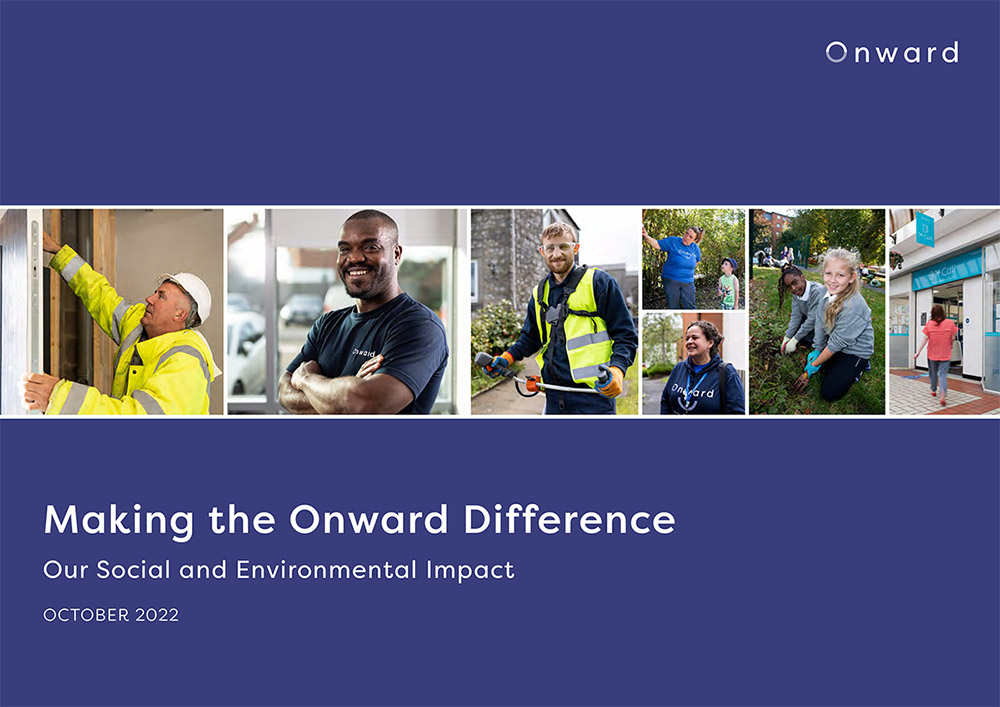 Today, Onward publishes our first Environment Social Governance (ESG) report.
The report details the ESG impact delivered by Onward, benchmarked against criteria under the Sustainability Reporting Standard for Social Housing. It looks at a range of indicators, from the energy efficiency of our homes to the size of our customer engagement community, to outline our performance in these areas as part of a wider sustainability agenda.
Achievements from our first ESG report include:
100% of our General Needs Homes rent are below the private rental sector average for our region
100% of new homes completed in the last year are rated EPC B or above
Our Financial Inclusion team helped 2,097 customers to access free financial inclusion advice, generating £2.83m in additional income
Securing the Investors in People (IIP) Silver Award accreditation that recognised our work to improve colleague experience
Although this report illustrates good performance in many areas, we are determined to accelerate our journey to become a leading environmentally friendly landlord. We know we can improve in most areas and producing this report has thrown up many learning points.
The next step will be to put in place an action plan to fold these learnings back into how we run our business and demonstrate year-on-year improvements in performance.
We hope that this document shows the energy and passion we all feel for our core purpose; to make the Onward Difference by providing homes that our customers love, in places they are proud of.