Onward supports national gas safety campaign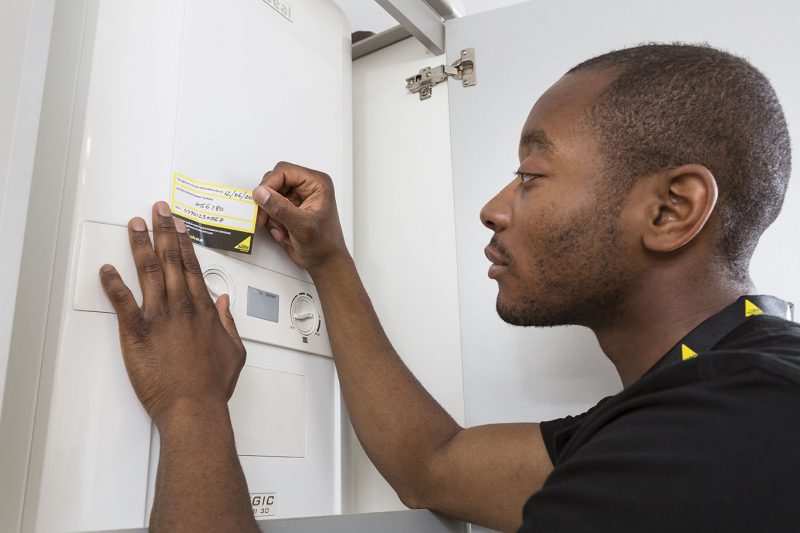 Onward has pledged its support for Gas Safety Week (17-23 September) and is reminding its customers about the importance of gas safety checks and why they should be carried out every year.
The eighth annual Gas Safety Week sees organisations from across the UK working together to raise awareness of the dangers of poorly maintained gas appliances, which can cause gas leaks, fires, explosions and carbon monoxide (CO) poisoning.
This year, Gas Safety Week is addressing a whole range of gas safety matters throughout the week, from tackling illegal gas work to reminding people to avoid DIY when it comes to gas appliances and instead leave it the experts – registered engineers who are legally qualified to make sure your appliances are working safely and efficiently.
As well as sharing tips and advice on gas safety, Onward has chosen Gas Safety Week to launch a new initiative which aims to improve gas servicing access rates across the North West.
Customers who miss repeated gas servicing appointments will receive an urgent warning notice on their front door, highlighting the importance of gas safety checks and encouraging them to get in touch to re-arrange their appointment as soon as possible.
David Mason, compliance manager at Onward, said:  "We want to make sure that 100% of our properties are up to date with their gas safety checks, and that gas appliances in our customers' homes are safe and working properly.
"To help us do this, we are urging customers to help us as much as possible, by giving our engineers the access they need to carry out their checks.
"Annual gas service checks only take around 30 minutes to complete, but if customers miss their appointment then faulty appliances won't be identified, which could put their lives, and the lives of their family, at risk."
Any customer who hasn't had their annual gas safe check carried out and has an outstanding appointment should contact us at customerservices@onward.co.uk or call 0300 555 0600
Help to keep you and your family safe
Know the symptoms of CO poisoning; headaches, nausea, breathlessness, collapse, dizziness and loss of consciousness
If you smell gas or think there might be a gas leak, call the free 24-hour national gas emergency number immediately on 0800 111 999
Never attempt to work on a gas appliance yourself, always seek the help of a qualified Gas Safe registered engineer who can work on your gas cooker, boiler or fire in a safe way
'Don't cut corners' and always ask to see your engineer's Gas Safe ID card
Make sure you check the back of the card, which will state which gas appliances they are qualified to work on
Only employ a suitably qualified Gas Safe registered engineer when having gas work carried out in your home
Gas Safe Register is the official register for legally qualified engineers.
You can find a registered engineer in your area by visiting the Gas Safe Register website at www.GasSafeRegister.co.uk or by calling on 0800 408 5500.