Onward secures funding to transform our Runcorn neighbourhood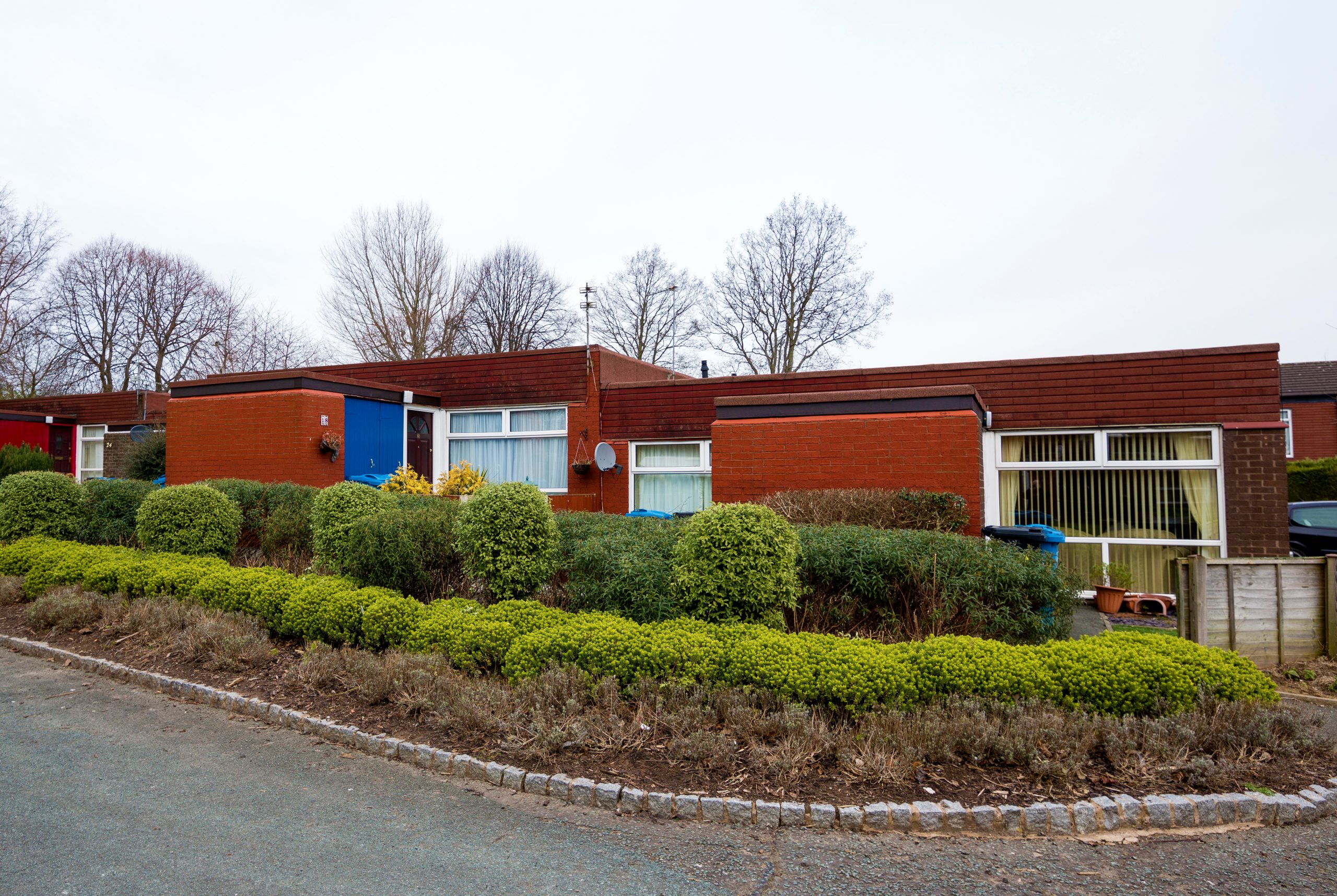 Onward has been successful in securing £1.3 million to deliver energy efficiency upgrades in its tenants' homes.
The funding secured by Onward is part of the wider Liverpool City Region Combined Authority's bid for over £11 million from the Social Housing Decarbonisation Fund (SHDF), set up to help decarbonise the UK's social housing stock to tackle fuel poverty, reduce carbon emissions and increase the energy efficiency of homes.
Onward owns and manages 35,000 homes across Greater Manchester, Lancashire, Cheshire and Liverpool City Region, including over 500 homes in the Murdishaw neighbourhood in Runcorn. Many of the bungalows in Murdishaw have been identified as requiring improvements to enhance energy efficiency. The funding will be used to retrofit 129 bungalows in the area, creating more sustainable, greener and energy efficient homes for residents.
Onward plans to use this funding to install energy efficient glazed windows and doors heightened external wall and roof insulation. This will make properties warmer and more comfortable for residents.
The investment is another important milestone in Onward's programme of regeneration for Murdishaw. Onward is currently working with residents and partners on a community-led approach to community renewal, with proposals to deliver quality home improvements, improved green space and new facilities.
Steve Rotheram, Mayor of the Liverpool City Region, said:
"Families across our city region are bracing themselves for an incredibly turbulent time ahead, as soaring energy bills continue to threaten those most at risk of fuel poverty.
Working with local housing associations like Onward, we can ensure that every family has the right to heat their home without breaking the bank, and without impacting the environment too.
By working with partners across the region, we have invested nearly £55m to improve the energy efficiency of more than 5,000 homes, cutting fuel bills and helping put money back in the pockets of thousands of our most disadvantaged households."
Bronwen Rapley, Chief Executive at Onward, said:
"The award of the Social Housing Decarbonisation Fund is an important milestone that will increase our capacity to deliver improvements to make our properties more sustainable and energy efficient, whilst also supporting our wider regeneration objectives.
Onward is working with local partners and the community on a wider regeneration programme for Murdishaw. Our retrofit programme is another critical step in this journey and presents a real opportunity to provide quality, sustainable homes for residents.
A number of properties on the estate require improvements to enhance energy efficiency. These proposals will address these challenges and result in warmer, comfortable homes. We are committed to providing sustainable homes for all our customers and this project will set a blueprint for how we achieve this. We are keen to work collaboratively with our customers, elected members and partners throughout this process."
James Hill, Property Strategy Director at Onward, said:
"Onward has been working with local partners and residents on a community-led regeneration in Murdishaw, which sets out a vision to regenerate the area. As part of this process, we identified that the bungalows on the estate required improvements to enhance their overall energy efficiency.
The funding secured through the SDHF will enable us to deliver a programme of work that will result in more sustainable homes for those living in the properties. We look forward to continued engagement with the Liverpool City Region Combined Authority, customers and our other partners to take forward this work."