Merseyside
Onward partners with Lloyds Bank Academy to close the digital gap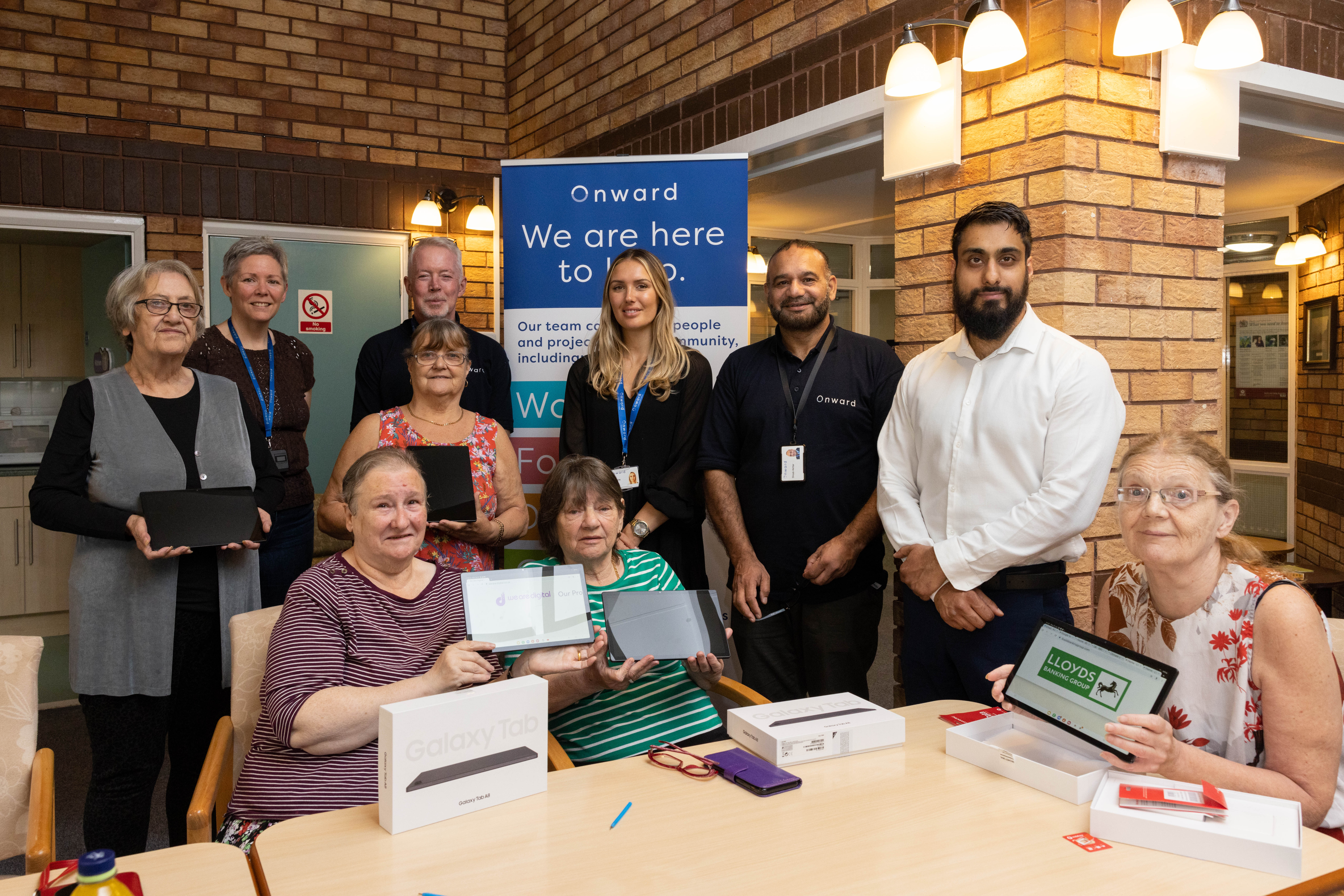 Onward has partnered with Lloyds Bank to deliver free in-person digital skills classes for residents living in their sheltered schemes in Merseyside. The pilot programme has been rolled out to three over-65s schemes to help close the digital gap often encountered by older residents.
Onward joined forces with the Lloyds Bank Academy to run the sessions to help customers increase their digital knowledge and skills, helping them embrace the digital world. During the sessions, the Lloyds Bank Academy provided expert-led training on internet basics, how to use tablet devices, as well as digital apps and features such as social media and video calling.
Other practical tips included online banking safety, sending emails, keeping in touch with friends and family through video calls and social media, and being cybersecure.
More than twenty residents signed up for the course, each receiving a free tablet and, through Lloyds Bank Academy's partnership with Vodafone, 20GB of free data for six months.
Andrew Kidds, Director of Customer Experience & Digital at Onward Homes, said:
"Our Corporate Plan sets out an ambition to increase digital access within our communities and support all our customers to access services online, so that they can benefit from the opportunities that digital brings.
"Technology can open so many doors and we are so pleased to have teamed up with Lloyds Bank to deliver these in-person sessions at our Merseyside sheltered schemes, helping our customers stay connected and feel more confident online.
"We hope to extend this offer out across our neighbourhoods and will continue to work with our partners to ensure our customers have access to the support they need, in a way that works for them."
Melanie Russell, Relationship Director for Social Housing at Lloyds Bank said:
"Building digital skills helps people become more confident online and can be a great way to keep in touch with friends and family who don't live nearby. The Lloyds Bank Academy gives people the support they need to stay safe, while enjoying the benefits being online has to offer.
"It's been a pleasure working with our client, Onward Homes to help their residents learn essential digital skills and I hope their confidence levels continue to grow."
Christine, an Onward customer said:
"Before the sessions with Lloyds, I didn't really have any digital skills or feel confident using the internet. I really enjoyed getting involved and learning alongside my neighbours.
"I now feel relatively comfortable online; it has been so useful to learn how to do my online banking safely. I can't wait to have a go on my new tablet!"