Merseyside
Onward kicks off Active August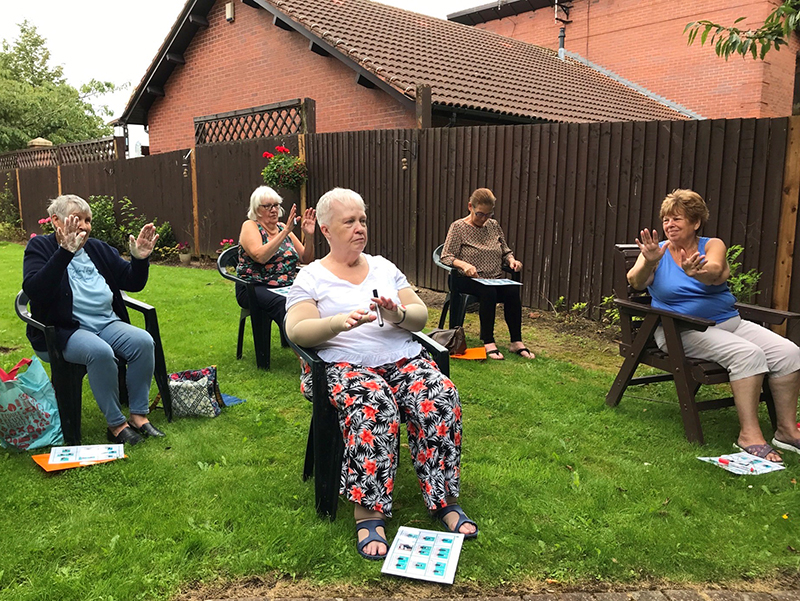 Sheltered residents have been getting active this August, thanks to a host of socially distanced outdoor activities from Onward Homes.
Due to current limitations around social distancing, Onward has been quick to respond, adapting its usual August activities, with a timetable of outdoor fun to help bring customers together safely.
The first event kicked off at Ennis Court in Liverpool last Friday, where residents got the chance to take part in 'active bingo' in the communal garden. (Where traditional numbers were replaced by a number of chair-based exercises and music).
The session was led by Older Peoples Specialist's Eddie Weston and Nicky Rowlands, who have recently completed training with Healthiness, a not for profit health and exercise provider, specialising in chair-based instructor training.
Friday's event was the first of nine planned socially distanced activities that will take place across Onward's older people's schemes throughout August.
Other events will include; free demonstrations on growing flowers and seasonal vegetables  (with individual pots, compost, stencils and seed kits ). Along with a socially distanced quiz.
Organiser Nicky Rowlands, Older Peoples Specialist at Onward, said: 'The health and wellbeing of our customers is really important to us.
'We understand that it has been a difficult time for many, so we wanted to find alternative ways to continue our planned activities to help raise spirits.
'We've received great feedback on last Friday's event and we're looking forward to holding the next sessions.'