Onward joins national campaign to protect and celebrate supported housing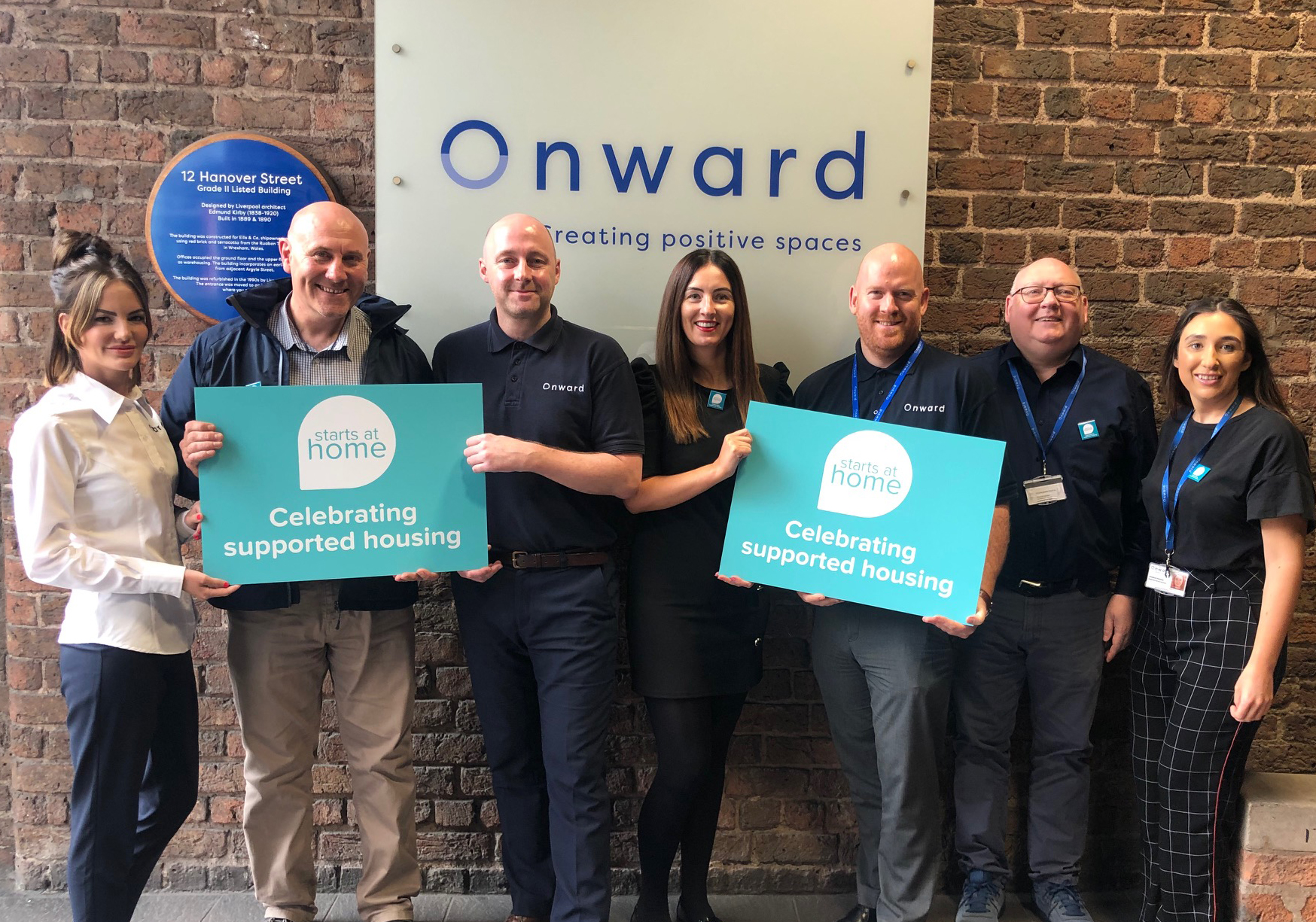 Today (30 August) marks Starts at Home day, celebrating the help hundreds of thousands of vulnerable people receive to gain their independence and confidence through supported housing.
Now in its fourth year, Onward joins the National Housing Foundation and its members in continuing to celebrate and protect these housing schemes to ensure that extra support is available to every person who needs it.
Louise Owens, Supported Health and Wellbeing Manager at Onward, said: "We are proud to support the Starts at Home campaign. Our supported housing schemes provide invaluable support for people with a wide range of support needs.
"We recognise the importance of our customers' wellbeing and work in partnership with a range of support providers across three regions.
"The supported housing team play a vital role in ensuring that people who need extra support will always have a safe home that meets their needs, focusing on individuals needs and aspirations so that those with support needs can lead a healthy and fulfilling life within their own home and community.
"The supported housing team are proud to be part of an organisation that makes a positive difference within our communities."
You can read more information on Onward's North West supported schemes here