Onward joins campaign day to protect and celebrate supported housing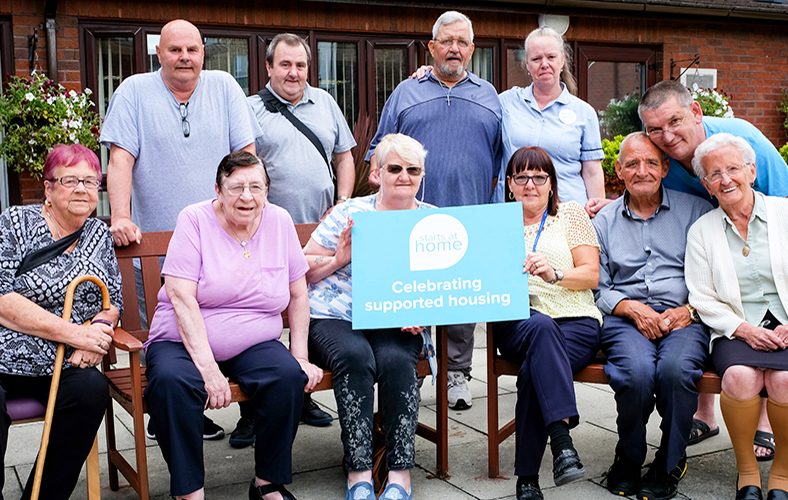 Today (31 August) marks Starts at Home day, celebrating the help hundreds of thousands of vulnerable people receive to gain their independence and confidence through supported housing.
Now in its third year, Onward joins the National Housing Foundation and its members in continuing to celebrate and protect these housing schemes to ensure that extra support is available to every person who needs it.
Onward's support for this national campaign comes as the government announced they would continue to fund supported housing through the benefits system, ending years of government proposals and consultations.
Donna Kelly, regional director at Onward, said: "At Onward we wholeheartedly support the Starts at Home Campaign. This campaign is crucial to highlight the importance of housing for vulnerable people to enable them to live independent lives and to protect the future funding for much needed supported housing schemes."
As part of this year's celebrations, Cllr Steve Radford visited Suzanne Boardman House, a supported scheme in Liverpool, to meet the residents.
Cllr Radford said: "We have an excellent working relationship with the manager and tenants at Suzanne Boardman House. As ward councillors, we visit the local schemes monthly to check on the welfare of residents and we are delighted to see the Onward team supporting our community at every level."
David Orr, chief executive at the National Housing Federation, said: "Supported housing provides a safe and secure home that helps people to live independently and to achieve their aspirations. Our Starts at Home campaign has never been more critical in showcasing the sector's fantastic work but also in showing Government why services providing support to vulnerable people should be given secure and sustainable funding for years to come."
Read our resident stories here…