Onward has secured over £6.4m for energy efficiency improvements to its homes across the North West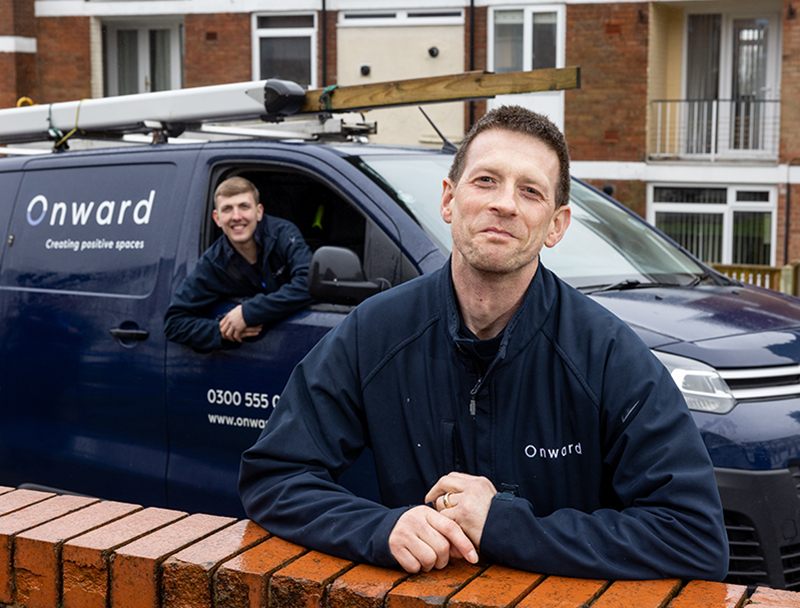 Onward has been successful in securing over £6.8m from the Social Housing Decarbonisation Fund (SHDF) Wave 2.1 to deliver energy efficiency upgrades in residents homes. This follows on from Onward's success in securing £1.3m from SHDF Wave 1 in March 2022.
The funding secured by Onward is part of several partnership bids into the fund. Onward partnered with Liverpool City Region Combined Authority, the Greater Manchester Combined Authority and a consortium of 13 local authorities in Lancashire led by Blackpool Council.
The Social Housing Decarbonisation Fund was set up to help decarbonise the UK's social housing stock to tackle fuel poverty, reduce carbon emissions and increase the energy efficiency of homes. The Liverpool City Region, Greater Manchester Combined Authority and the Blackpool Council Consortium bid received £31.7m, £37m and £2.6m respectively, which will now be used to deliver energy efficiency improvements to homes across the North West.
Onward will use the funding to retrofit over 600 homes across Greater Manchester, Merseyside and Lancashire, with plans to install new energy efficient windows alongside external wall and roof insulation to create more sustainable, green and energy-efficient homes for residents. The programme of work will start in April 2023.
Bronwen Rapley, Chief Executive at Onward, said: "Securing funds through the Social Housing Decarbonisation Fund Wave 2.1 is another important step on our journey to provide more sustainable homes for our customers in the future. The funding will boost our capacity to deliver major improvements to homes, making these more energy efficient in the long-term. We look forward to working with our local partners to deliver this programme."
James Hill, Director of Property at Onward, added: "This latest funding secured through the Social Housing Decarbonisation Fund will allow us to build on the momentum of our existing retrofit programme and bring the benefits of energy efficient improvements to even more customers across our neighbourhoods. We will also create more jobs and opportunities for training for local people to take advantage of the investment coming in to the region."