Onward funds programme for children to be on the radio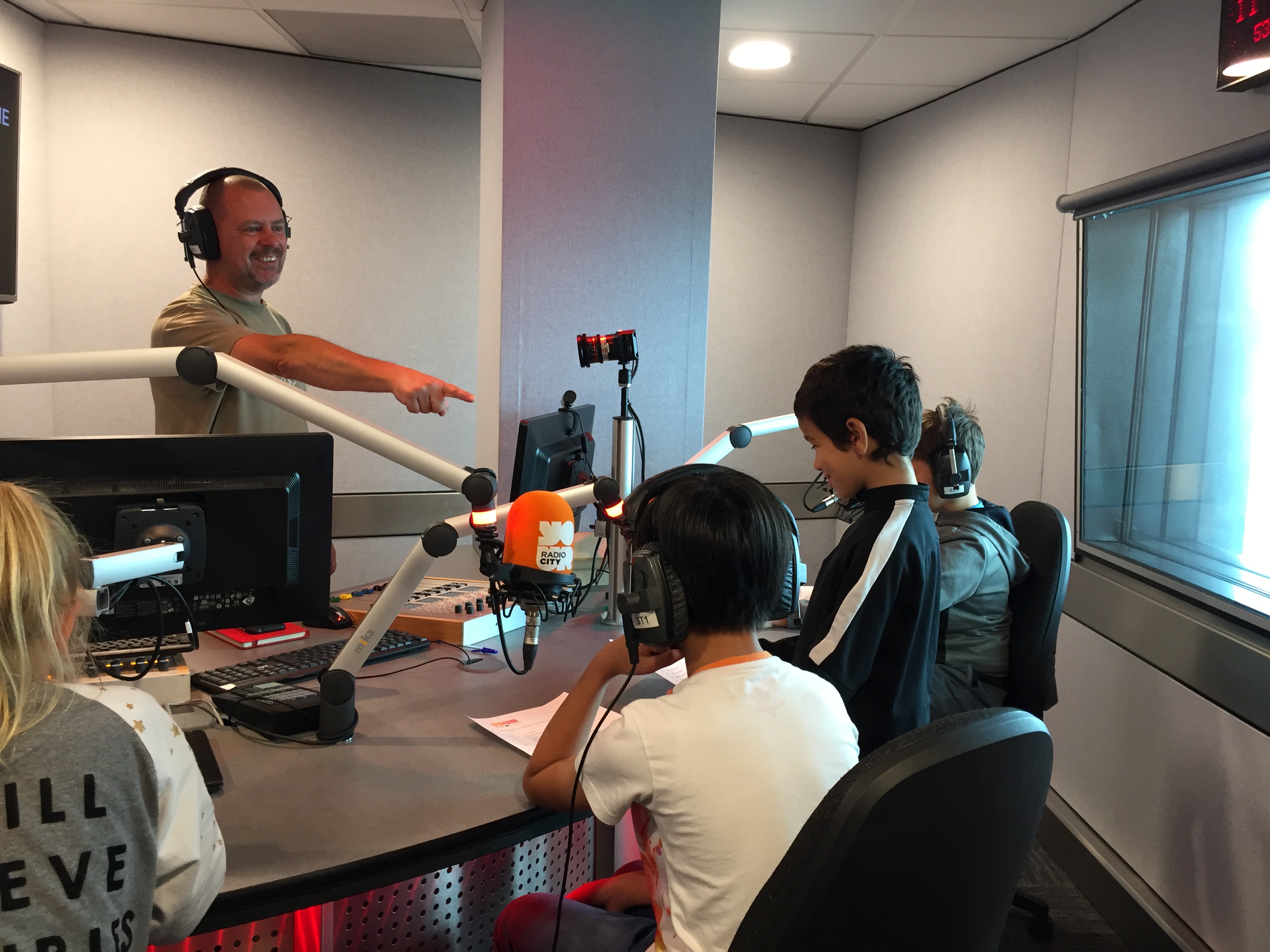 Fifty-five children from South Liverpool were given the opportunity to take part in an exciting 4 day programme at Radio City and the Academy of St Nicholas.
Onward funded the Creating Positive Spaces Programme and the bespoke programme gave 10-11 year old children the opportunity to learn invaluable skills about the media.
The children had the chance to create media content that will be used on Radio City's media platforms including three radio adverts that will be broadcasted live on air for the duration of the summer.
As part of the radio adverts, the children enthusiastically aired their ideas of positive things to do over the summer including things they can do locally, in Liverpool and in the northwest.
The aim of the radio adverts is to encourage children and parents to find fun activities to do over the summer holidays therefore discouraging antisocial behaviour in local communities.
Mathew Williams, Safer School Officer for Merseyside Police, attended the programme to oversee the events and observed the positive impact the programme had on the children.
Mathew said: "It was incredible to see the children enjoying themselves and their excitement about being on the radio. The programme is a fantastic initiative and I'd like to thank everyone involved for providing the programme.
The adverts will hopefully encourage kids to get off the street and out discovering all of the fantastic things they can do in the northwest and even on their doorstep."
Onward's Head of Wellbeing and Social Investment, Nicola Williams, commented on the success of the programme.
Nicola said: "It was inspiring to see children from our neighbourhoods getting actively involved.
The 4 day programme had a positive impact on the young people and we hope it inspires others to get involved with positive activities throughout the summer."
The radio adverts will be running live on Radio City 96.7 FM and Greatest Hits Radio from 12 – 25 August.