Onward customers have field day at LFC stadium tour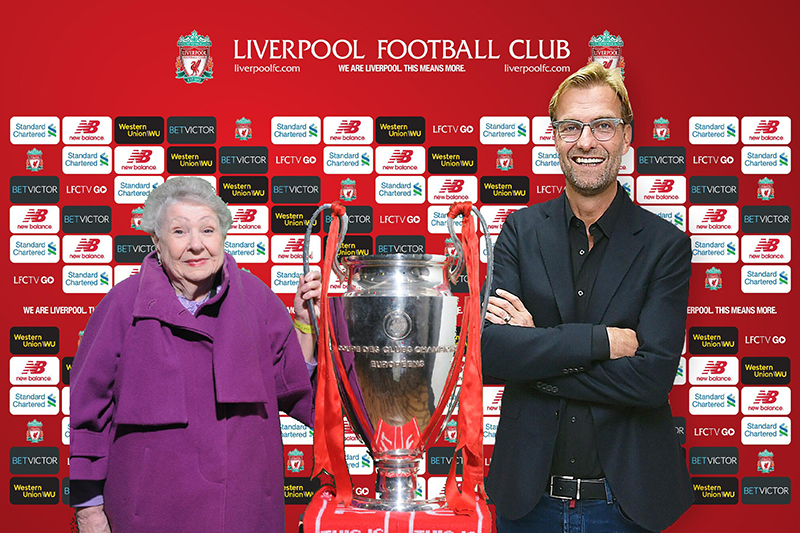 Footy fans from one of our sheltered housing schemes were buzzing after a recent tour of Anfield stadium, thanks to Age Concern.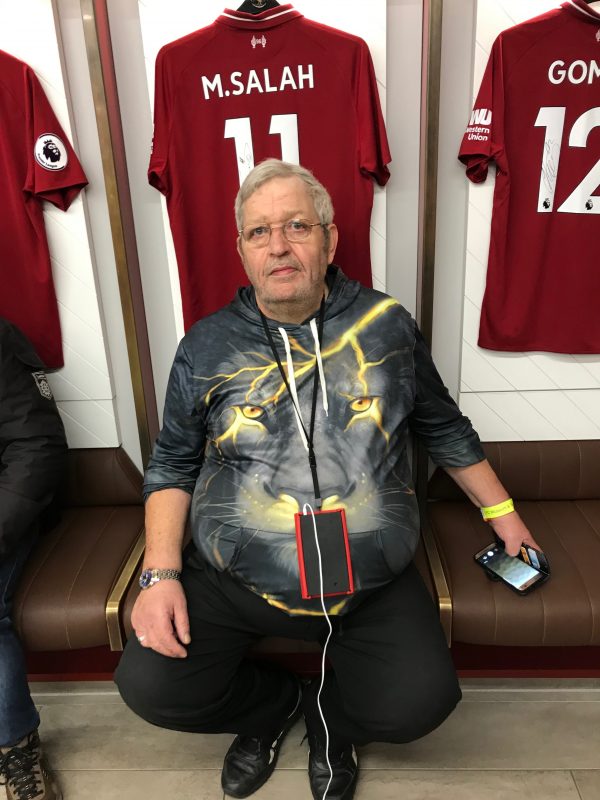 Tony, Fran, Rob and Joyce from the Suzanne Boardman House sheltered housing scheme were delighted to receive complimentary tickets from the charity for a tour of Liverpool FC's home turf. Onward older person's team leader Jane Bennett had the pleasure of going along too.
Accompanied by a very knowledgeable and entertaining tour guide the group had full access to the grounds and heard all about the club's story.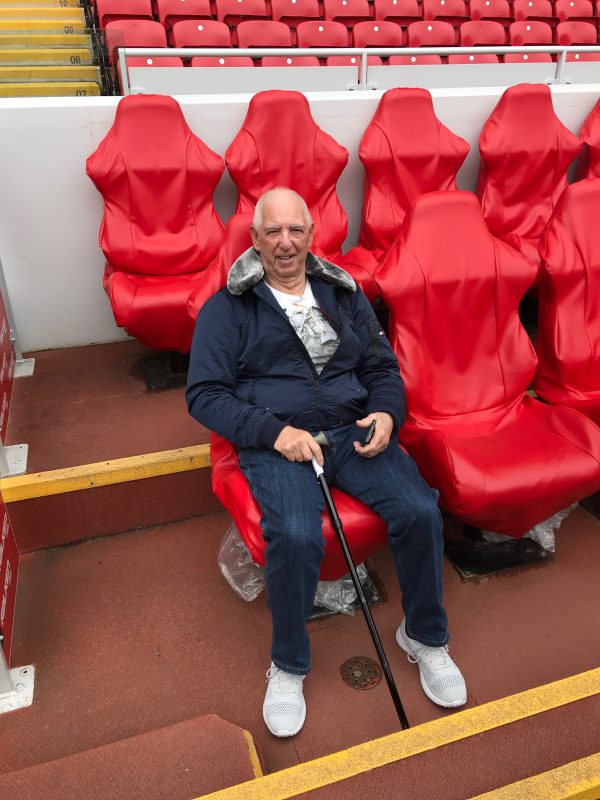 They also papped lots of photographs as they went, including in Klopp's chair and in the Kop end of the stadium.
84-year-old Joyce Williams said her husband, who sadly passed away last year, used to refer to Liverpool legend Sir Kenny Dalglish as 'God'.
She said:  "I'm not a football fan but I love Jurgen Klopp and my bedroom wall is covered with pictures of him."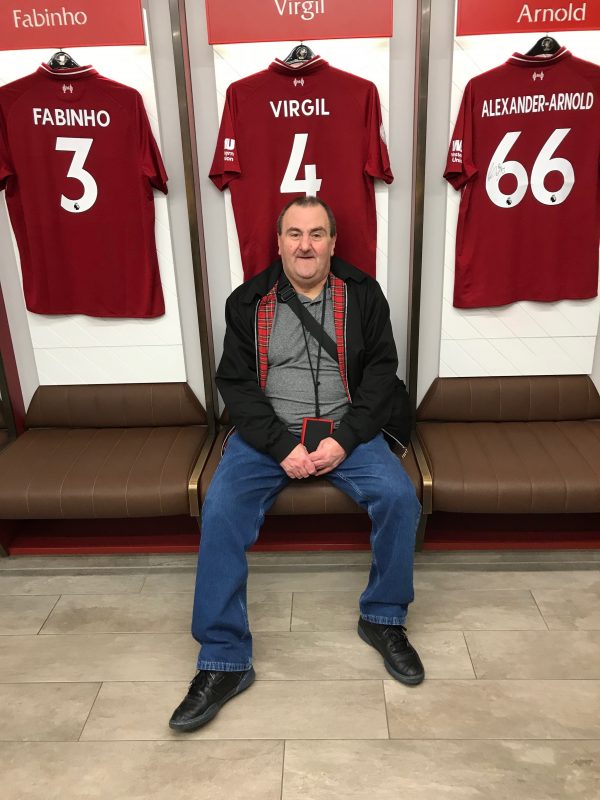 Bennett added: "Unfortunately for Joyce (and me!) he wasn't around today but Joyce had a lovely picture taken with a very handsome super-imposed Klopp – which am sure will be a very welcome addition to her wall!"
The tour took them on a journey through the state-of-the-art Home Team dressing room, Away Team dressing room, Press Room, Player's tunnel, and the infamous 'This is Anfield' sign, as well as stunning pitch and city views from the highest level of the Main Stand.
Multimedia audio handsets were also given out so everyone could fully immerse themselves in the atmosphere of the stadium, including experiencing the massive rush of walking out of the tunnel, seeing the crowd and hearing their cheers on match day.
The tour ended with a walk around the Club's interactive museum and The Steven Gerrard Collection.
To find out more about getting involved with initiatives like this get in touch